July 13, 2023 12:00 PM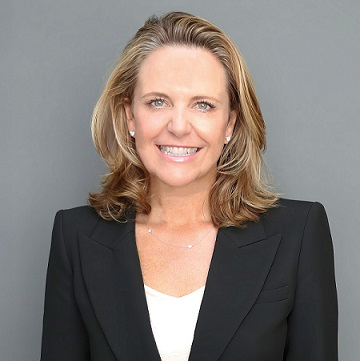 Newmark[1] announces the addition of Christina Clark as a Vice Chairman within its San Francisco Bay Area office. As a key leader in expanding Newmark's Tenant Representation services, Clark will leverage her expertise to further the service line's multi-market strategy and client services, globally, and work with and alongside the many professionals in Newmark's Bay Area offices.

"I'm thrilled to welcome Christina to Newmark; her network of relationships and track record in the technology sector bolster our tenant representation practice in the Bay Area Market and around the world." said Liz Hart, Newmark President of Leasing, North America. "Reflecting Newmark's commitment to investing in best talent, Christina is the latest in a series of new hires driving Newmark's growth trajectory."

With over 20 years of industry experience, Clark has developed an expansive global business, and is a go-to tenant advisor with clients such as Box, New Relic and Twitter. Specializing in emerging best practices to help technology companies mature and grow, she will work closely with Newmark's Global Corporate Services and Capital Markets groups.

Clark is joined by Managing Director Matt Lehman, who brings over a decade of experience evaluating, acquiring and disposing of office and R&D/flex properties for companies around the world.

Before joining Newmark, Clark and Lehman served at Cresa as Managing Principal and Senior Vice President, respectively, for advising occupiers on their global real estate portfolios. Clark was a top producer annually, Chair of the Strategic Leadership Council and Founder of the Technology Practice Group. Clark is widely recognized for her professional accomplishments and efforts, including being named among CoreNet's 36 under 36 Young Leaders to Watch, GlobeSt's Women of Influence and Bisnow's Bay Area Women Leading Real Estate.

Clark commented, "A big part of what drew me to Newmark is the depth and breadth of the firm's global reach and service lines, enabling me to provide superior service to my clients. Additionally, my role presents an exciting opportunity to work with Newmark's world-leading growth-minded leadership team."

[1] Dba Newmark Knight Frank in California

About Newmark
Newmark Group, Inc. (Nasdaq: NMRK), together with its subsidiaries ("Newmark"), is a world leader in commercial real estate, seamlessly powering every phase of the property life cycle. Newmark's comprehensive suite of services and products is uniquely tailored to each client, from owners to occupiers, investors to founders, and startups to blue-chip companies. Combining the platform's global reach with market intelligence in both established and emerging property markets, Newmark provides superior service to clients across the industry spectrum. For the year ending December 31, 2022, Newmark generated revenues of approximately $2.7 billion. As of March 31, 2023, Newmark's company-owned offices, together with its business partners, operate from over 170 offices with approximately 7,300 professionals around the world. To learn more, visit nmrk.com or follow @newmark.

Discussion of Forward-Looking Statements about Newmark
Statements in this document regarding Newmark that are not historical facts are "forward-looking statements" that involve risks and uncertainties, which could cause actual results to differ from those contained in the forward-looking statements. These include statements about the effects of the COVID-19 pandemic on the Company's business, results, financial position, liquidity and outlook, which may constitute forward-looking statements and are subject to the risk that the actual impact may differ, possibly materially, from what is currently expected. Except as required by law, Newmark undertakes no obligation to update any forward-looking statements. For a discussion of additional risks and uncertainties, which could cause actual results to differ from those contained in the forward-looking statements, see Newmark's Securities and Exchange Commission filings, including, but not limited to, the risk factors and Special Note on Forward-Looking Information set forth in these filings and any updates to such risk factors and Special Note on Forward-Looking Information contained in subsequent reports on Form 10-K, Form 10-Q or Form 8-K.