July 14, 2021 8:00 AM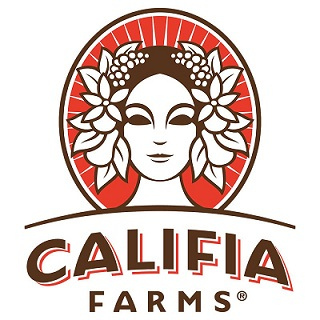 Newmark Knight Frank ("Newmark") announces it has arranged a 29,440-square-foot lease on behalf of Califia Farms, a plant-based beverage company, at The Maxwell building in Downtown Los Angeles' Arts District.
Newmark's Senior Managing Director Craig Kish represented the tenant in the transaction. The landlord, Hudson Pacific Properties, was represented by an outside firm. Califia Farms is relocating from its former location at 1321 Palmetto Street.
"This is the ideal location for Califia Farms' expansion as they continue to grow their business, brand and team," said Kish. "State-of-the-art indoor/outdoor creative office properties like this are in short supply in the Downtown Los Angeles market."
"We want to create an inviting and energizing space that fosters collaboration for our growing Califia Farms team. The amenities in this neighborhood and the features of the Maxwell building hit the mark for us," said Mike Castle, Califia Farms' Chief Financial Officer.
The recently renovated 63,224-square-foot property, located at 1019 E. 4th Place, is known as The Maxwell and was completely renovated in 2019 by Hudson Pacific Properties. The modern space features double-height event space with roll-up garage doors, a rooftop terrace, an outdoor seating area and parking. Califia Farms will occupy two floors of the building.
Kish added, "The Arts District neighborhood's strong fundamentals – quality infrastructure, central location, hip creative urban vibe and newer product – will allow for a faster rebound than many surrounding office submarkets."
Newmark's Project Management team is assisting with the buildout.

About Newmark
Newmark Group, Inc. (Nasdaq: NMRK), together with its subsidiaries ("Newmark"), is a world leader in commercial real estate, seamlessly powering every phase of the property life cycle. Our comprehensive suite of services and products is uniquely tailored to each client, from owners to occupiers, investors to founders, growing startups to leading companies. In 2020, Newmark generated revenues in excess of $1.9 billion. Newmark, together with London-based partner Knight Frank and independently owned licensees, operates globally from approximately 490 offices with 19,300 professionals. To learn more, visit nmrk.com or follow @newmark.

Discussion of Forward-Looking Statements about Newmark
Statements in this document regarding Newmark that are not historical facts are "forward-looking statements" that involve risks and uncertainties, which could cause actual results to differ from those contained in the forward-looking statements. These include statements about the effects of the COVID-19 pandemic on the Company's business, results, financial position, liquidity and outlook, which may constitute forward-looking statements and are subject to the risk that the actual impact may differ, possibly materially, from what is currently expected. Except as required by law, Newmark undertakes no obligation to update any forward-looking statements. For a discussion of additional risks and uncertainties, which could cause actual results to differ from those contained in the forward-looking statements, see Newmark's Securities and Exchange Commission filings, including, but not limited to, the risk factors and Special Note on Forward-Looking Information set forth in these filings and any updates to such risk factors and Special Note on Forward-Looking Information contained in subsequent reports on Form 10-K, Form 10-Q or Form 8-K.