July 26, 2021 9:00 AM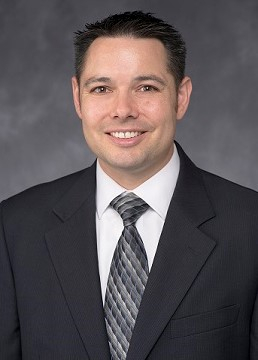 Newmark Knight Frank ("Newmark") is pleased to announce Cameron Palmer, MAI, AI-GRS has joined the Valuation & Advisory (V&A) practice as an Executive Vice President. Palmer, based in the firm's Phoenix office, specializes in multifamily valuation.
"As a top producer with a tremendous depth of experience, Cameron is a valuable advisor for our clients and a mentor for our team. We are thrilled to have such a dynamic leader join Gavin's Southwest team," said Helene Jacobson, MAI, MRICS, Newmark's U.S. Valuation & Advisory Co-Lead.
"Cameron has a unique ability to produce at a high volume while consistently delivering a premium work product. It's fantastic to have him on board with our Newmark Valuation & Advisory team in Phoenix," said Gavin J. McPhie, MAI, Newmark V&A's U.S. Southwest Market Leader. "He has built a reputation for providing a level of customer service that is unmatched in our industry and for regularly surpassing client expectations."
Palmer, who has more than a decade of commercial real estate valuation experience, is known for his expertise in completing valuations for ad valorem purposes, litigation support, site acquisition and development consultations, highest and best use studies, feasibility and marketability analyses and redevelopment/alternative use studies. Palmer has completed appraisals on property types inclusive of multifamily, industrial, office, retail and senior living facilities. He was also an instructor of appraisal courses at the Arizona School of Real Estate and Business.
"I am excited to join the many astute Newmark Valuation & Advisory industry leaders, and continue to provide clients with the best-in-class multifamily valuation services," said Palmer.
Prior to joining Newmark, Palmer was an appraiser for CBRE's Valuation & Advisory Services group in Phoenix for more than six years, serving most recently as Vice President. Palmer graduated from the University of Phoenix with a Bachelor of Science degree in accounting.
About Newmark
Newmark Group, Inc. (Nasdaq: NMRK), together with its subsidiaries ("Newmark"), is a world leader in commercial real estate, seamlessly powering every phase of the property life cycle. Our comprehensive suite of services and products is uniquely tailored to each client, from owners to occupiers, investors to founders, growing startups to leading companies. In 2020, Newmark generated revenues in excess of $1.9 billion. Newmark, together with London-based partner Knight Frank and independently owned licensees, operates globally from approximately 490 offices with 19,300 professionals. To learn more, visit nmrk.com or follow @newmark.

Discussion of Forward-Looking Statements about Newmark
Statements in this document regarding Newmark that are not historical facts are "forward-looking statements" that involve risks and uncertainties, which could cause actual results to differ from those contained in the forward-looking statements. These include statements about the effects of the COVID-19 pandemic on the Company's business, results, financial position, liquidity and outlook, which may constitute forward-looking statements and are subject to the risk that the actual impact may differ, possibly materially, from what is currently expected. Except as required by law, Newmark undertakes no obligation to update any forward-looking statements. For a discussion of additional risks and uncertainties, which could cause actual results to differ from those contained in the forward-looking statements, see Newmark's Securities and Exchange Commission filings, including, but not limited to, the risk factors and Special Note on Forward-Looking Information set forth in these filings and any updates to such risk factors and Special Note on Forward-Looking Information contained in subsequent reports on Form 10-K, Form 10-Q or Form 8-K.