3:00 PM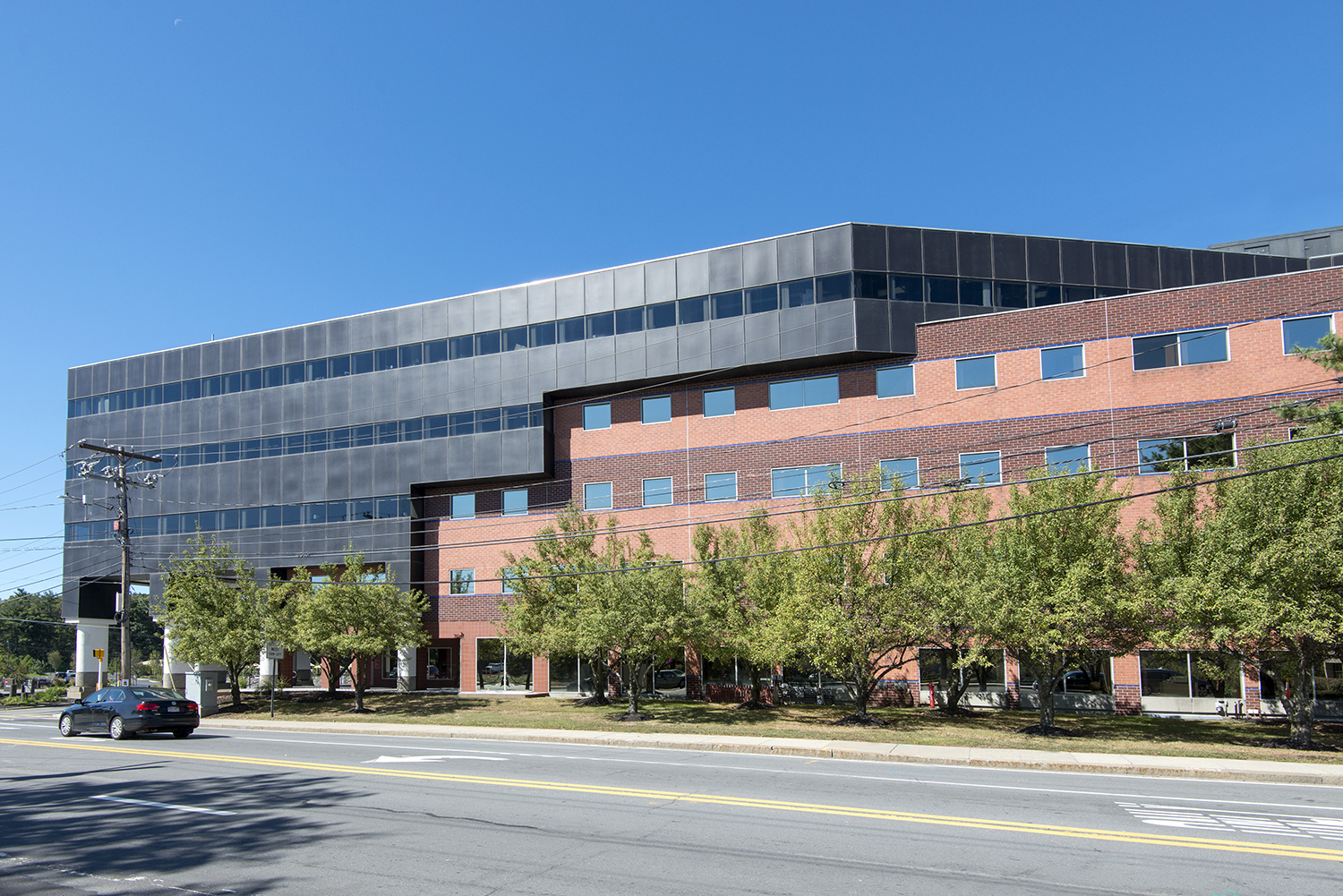 Newmark announced today the successful completion of the sale of 161 Worcester Road & 492 Old Connecticut Path in Framingham, Massachusetts to Campanelli in a joint venture with TriGate Capital. Vice Chairman Edward Maher, Executive Managing Directors Matthew Pullen and James Tribble and Director Samantha Hallowell of Newmark's Boston Capital Markets team - which is led by Co-Head of U.S. Capital Markets Robert Griffin - oversaw the transaction of the two office/retail assets in conjunction with Newmark Executive Managing Directors Michael Frisoli and J.R. McDonald and Senior Managing Director Tyler McGrail, who have been retained as the exclusive leasing agents for the properties.
161 Worcester Road comprises a 118,713-square-foot office building that is presently 85 percent leased and an adjacent 7,200-square-foot retail building that is fully occupied by Temazcal Tequila Cantina. 492 Old Connecticut Path comprises a 166,101-square-foot office building that is presently 94 percent leased.
"161 Worcester Road & 492 Old Connecticut Path benefit from strategic positioning in a dynamic mixed-use environment with direct access to the highway," said Pullen. "The assets therefore serve as an attractive alternative to the nearby Route 128 West submarket, where rental rates are growing rapidly."
The area surrounding 161 Worcester Road & 492 Old Connecticut Path is home to a wealth of hotels and blue-chip employers - including Bose, MathWorks, MEDITECH, Staples and TJX - as well as the Natick Mall, which anchors Greater Boston's most densely populated suburban retail concentration, and Framingham State University.

About Campanelli
Established in 1947, Campanelli is a third generation, full-service commercial real estate development and acquisition company with extensive experience in the industrial, office, medical office, warehouse/distribution, retail, educational and cold storage markets. Campanelli began building homes during WWII and transitioned from residential to commercial real estate in the 1960's. The team, known for its seamless ability to work with its clients and act as the "real estate division" of a company, has developed 14 business parks in Massachusetts and over 22 million square feet across the nation and provided international development consulting and site selection services. The company's signature capabilities include land development, design and build, redevelopment and value-added acquisitions. It is Campanelli's all-encompassing and quality services that have led to its successful track record as a highly regarded developer; from site selection, feasibility analysis, local, state and federal permitting, to architectural and engineering design, building construction and facilities and property management. For more information, visit www.campanelli.com.
About TriGate Capital
TriGate is a Dallas, Texas-based real estate investment manager focused on the recapitalization and repositioning of commercial real estate assets and companies. TriGate brings intellectual capital, financial sophistication and operating capability to middle market real estate investments. TriGate manages its business predominantly through fully discretionary funds which it believes provide a competitive advantage in the execution of its business given the need to move quickly and with certainty.
TriGate's team has been responsible for acquiring over $11 billion of real estate assets through multiple types of transaction structures including real estate ownership, the acquisition of sub-performing and non-performing loans, investments in operating companies and equity investments to recapitalize real estate partnerships.
The company's professionals have significant expertise in real estate operations, debt restructuring and recapitalizations. Additionally, the team has extensive expertise in real estate asset selection and in capitalizing transactions to weather different stages of the real estate investment cycle. TriGate invests in office, retail, industrial, hotel, multi-family and single family residential real estate assets in growth markets throughout the United States. For more information, visit www.trigatecapital.com.
About Newmark
Newmark ("Newmark"), operated by Newmark Group, Inc. ("Newmark Group") (NASDAQ: NMRK), is one of the world's leading and most trusted commercial real estate advisory firms, offering a complete suite of services and products for both owners and occupiers. Together with London-based partner Knight Frank and independently-owned offices, Newmark's 18,000 professionals operate from approximately 480 offices on six continents. Newmark's investor/owner services and products include investment sales, agency leasing, property management, valuation and advisory, diligence, underwriting, government-sponsored enterprise lending, loan servicing, debt and structured finance and loan sales. Occupier services and products include tenant representation, real estate management technology systems, workplace and occupancy strategy, global corporate services consulting, project management, lease administration and facilities management. For further information, visit www.ngkf.com.
Discussion of Forward-Looking Statements about Newmark
Statements in this document regarding Newmark that are not historical facts are "forward-looking statements" that involve risks and uncertainties, which could cause actual results to differ from those contained in the forward-looking statements. Except as required by law, Newmark undertakes no obligation to update any forward-looking statements. For a discussion of additional risks and uncertainties, which could cause actual results to differ from those contained in the forward-looking statements, see Newmark's Securities and Exchange Commission filings, including, but not limited to, the risk factors and Special Note on Forward-Looking Information set forth in these filings and any updates to such risk factors and Special Note on Forward-Looking Information contained in subsequent reports on Form 10-K, Form 10-Q or Form 8-K.