9:00 AM
Newmark today announced the sale of The Can Company, an urban mixed-use office and retail development located on the waterfront in the Canton neighborhood of Baltimore, Maryland. The property includes 53,577 square feet of premier street-level retail and 152,050 square feet of Class A office space primarily leased to AOL and DAP. The project was sold to a joint venture of Angelo, Gordon & Co., MCB Real Estate, and JMC Holdings, from seller Normandy Real Estate Partners, who teamed with Cross Street Partners, for $42.9 million.
The sale was facilitated by a collaborative, cross-discipline Capital Markets team comprising Executive Managing Directors Cris Abramson, James Cassidy, and Jud Ryan, Senior Managing Director Brian Kruger, Director Nicholas Signor, and Associate Grant Marley of Newmark's Capital Markets teams in Baltimore and Washington, DC, and Executive Managing Director Geoff Millerd and Managing Director Mat Adler, of Newmark's Retail Capital Markets teams.
"The Can Company development offers exactly what investors are looking for in today's marketplace - a modern heritage building repurposed as retail and creative office space of unique character with long term leases to credit tenants," said Newmark's Abramson.
The Can Company has been a community icon since the adaptive redevelopment by Struever Brothers Eccles & Rouse (SBER) of the turn-of-the-century manufacturing site of the American Can Company, which at its mid-century peak employed some 400 workers. By the 1990's the neighborhood despaired of saving the buildings or recovering the jobs. SBER and more recently Cross Street Partners relish bringing new life to old buildings. The Can Company is part of that tradition and Normandy was pleased to invest. Today, as the world headquarters of DAP and the home of the AOL incarnation of the 2- person start-up that launched as Millennial Media in the Can Company's Emerging Technology Center, Can Company hosts more employees than it did in its manufacturing heyday.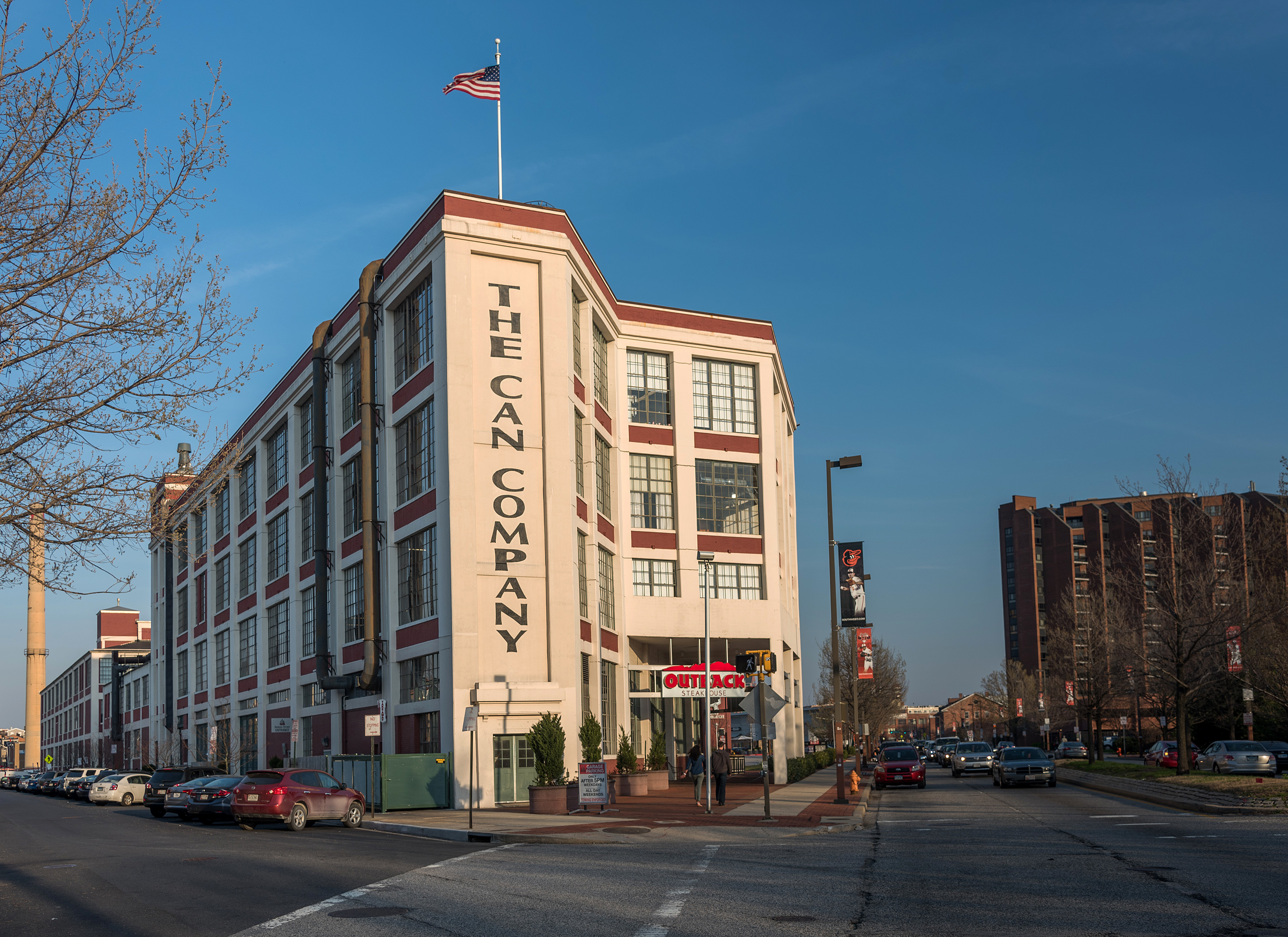 "The project sits in the path of growth at an irreplaceable location along the Canton waterfront where today's tenants want to be," said Newmark's Cassidy.
The Can Company was meticulously renovated for first class office and retail tenants while maintaining historical appearance and character, and has been consistently well-leased since its renovation. "Unparalleled demographics, a vibrant, growing market, and excellent visibility provides significant upside in the retail portion of this project, on top of the quality roster of tenants already in-place," added Newmark's Adler. "The Baltimore market continues to thrive which this sale confirms."

The Baltimore metro area's office market continues to tighten according to Newmark's Q1 Baltimore research report. In the first quarter of 2017, 225,927 square feet of space was absorbed and average asking rents rose to $22.75 per square foot.

About Normandy Real Estate Partners
Normandy Real Estate Partners is a leading real estate investment management firm and operator with offices in New York City, Boston, Washington, D.C. and New Jersey with a track record spanning 20 years. The firm is a vertically-integrated investment and operating platform with a total of 120 employees with broad real estate experience in areas such as acquisitions, investment management, leasing, property management, construction/development and accounting. Our focus is primarily on acquiring office and mixed-use investments located in the Northeast and Mid-Atlantic CBD and transit-oriented submarkets where we own and operate one of the largest private real estate portfolios in the region totaling over 14 million square feet and a development pipeline of four million square feet. Our deep local relationships, vertically-integrated capabilities, and diversely-experienced team give us a distinct advantage, which enables us to consistently turn under-achieving real estate into exceptional high-yielding investments.
Normandy's management platform is focused on two complementary investment strategies: i) value-add: a series of closed-end, fully-discretionary investment funds, backed by some of the world's most prestigious institutional investors; and ii) core-plus: a series of separately-managed accounts for domestic and foreign institutional investors. Normandy currently manages approximately $1.5 billion of equity capital, representing total asset value of $3.3 billion. For more information visit www.normandyrealty.com.
About Cross Street Partners
Cross Street Partners is a vertically integrated real estate company exclusively focused on re-building communities by creating vibrant urban mixed-use neighborhoods built on a foundation of innovations and entrepreneurial activity. Cross Street believes in developing neighborhoods not just buildings.
Cross Street Partners specializes in adaptive reuse of historic properties, brownfield remediation, sustainable design and building practices and transit-oriented development.
The Cross Street team has decades of knowledge and experience in real estate development, construction, property management, leasing and financial advisory services. Cross Street Partners was started in 2010 to re-formulate SBER which began in 1974 and grew to be one of the largest and most innovative developers in the country focusing on historic preservation and urban revitalization. We are proud to have made the Can Company an enduring contribution to Baltimore's future.
About Newmark
Newmark is one of the world's leading commercial real estate advisory firms. Together with London-based partner Knight Frank and independently-owned offices, Newmark's 15,000 professionals operate from more than 400 offices in established and emerging property markets on six continents.
With roots dating back to 1929, Newmark's strong foundation makes it one of the most trusted names in commercial real estate. Newmark's full-service platform comprises BGC's real estate services segment, offering commercial real estate tenants, landlords, investors and developers a wide range of services including leasing; capital markets services, including investment sales, debt placement, appraisal, and valuation services; commercial mortgage brokerage services; as well as corporate advisory services, consulting, project and development management, and property and corporate facilities management services. For further information, visit www.ngkf.com.

Newmark is a part of BGC Partners, Inc., a leading global brokerage company servicing the financial and real estate markets. BGC's common stock trades on the NASDAQ Global Select Market under the ticker symbol (NASDAQ: BGCP). BGC also has an outstanding bond issuance of Senior Notes due June 15, 2042, which trade on the New York Stock Exchange under the symbol (NYSE: BGCA). BGC Partners is led by Chairman and Chief Executive Officer Howard W. Lutnick. For more information, please visit www.bgcpartners.com.