9:00 AM
Newmark Capital Markets is pleased to announce that it has arranged a $66 million mezzanine loan on behalf of Fortis Property Group, LLC in a partial recapitalization of 1 Seaport in Manhattan's Financial District. The Newmark Capital Markets team led by co-chairmen Dustin Stolly and Jordan Roeschlaub and accompanied by managing director Nick Scribani successfully arranged the financing with Mack Real Estate, led by Kevin Cullinan and Jared Horowitz. Representing Fortis as legal counsel in the transaction was Eric Schoenfeld, co-chair of Tannenbaum Helpern Syracuse & Hirschtritt LLP's Real Estate, Construction & Environmental Law group.
1 Seaport is a 60-story, 98-unit luxury condominium tower with 72 units already under contract. The anticipated sell-out value of the building exceeds $275 million. The property is among the fastest-selling recent projects for Douglas Elliman and all sale contracts to date have been executed at listing and without discount.
"Located in the heart of the Financial District, 1 Seaport will provide residents a dynamic living experience that few buildings in the city can match," said Stolly.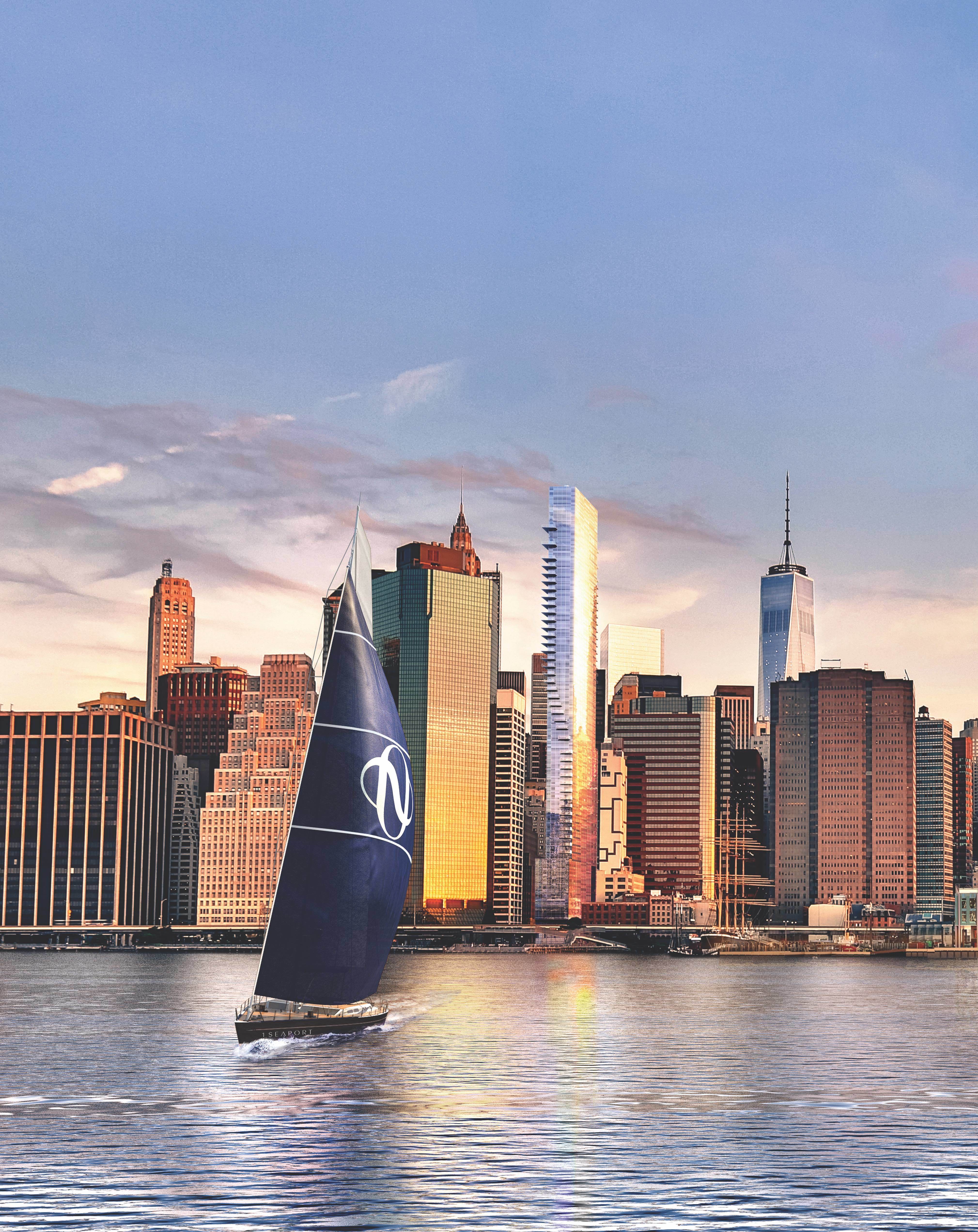 "From their condominiums, residents will enjoy stunning views that rarely become available in Manhattan," added Roeschlaub.
1 Seaport also provides two full-amenity floors overlooking the East River, including a hydrotherapy area and a pool that spans the 30th floor. The sixth floor is devoted to fitness and activities for both children and adults. Additionally, the building's Seaport Spa offers 360-degree views of the harbor, bridges and landmarks that define Manhattan.
Founded in 2005, Fortis Property Group, LLC is a privately held real estate investment and management company based in Brooklyn, NY. It has owned and developed more than $5 billion in commercial and residential real estate.
About Newmark Capital Markets
Newmark Capital Markets, operated by Newmark Group, Inc., is one of the world's leading commercial real estate advisory firms. Together with London-based partner Knight Frank and independently-owned offices, our 16,000 professionals operate from approximately 430 offices in established and emerging property markets on six continents.
We provide access to a wide range of services, including asset sales, sale leasebacks, mortgage and entity-level financing, equity raising, underwriting and due diligence. The transactions we broker involve vacant land, new real estate developments and existing buildings. We specialize in arranging financing for most types of value-added commercial real estate, including land, condominium conversions, subdivisions, office, retail, industrial, multifamily, student housing, hotels, data center, healthcare, self-storage and special use. For further information, visit www.ngkf.com/capitalmarkets.
Newmark Group, Inc., which is listed on the NASDAQ Global Select Market under the symbol "NMRK", is a publicly traded subsidiary of BGC Partners, Inc. ("BGC"), a leading global brokerage company servicing the financial and real estate markets. BGC's common stock trades on the NASDAQ Global Select Market under the ticker symbol "BGCP". BGC also has an outstanding bond issuance of Senior Notes due June 15, 2042, which trade on the New York Stock Exchange under the symbol "BGCA".
Discussion of Forward-Looking Statements about Newmark Group
Statements in this document regarding Newmark Group that are not historical facts are "forward-looking statements" that involve risks and uncertainties, which could cause actual results to differ from those contained in the forward-looking statements. Except as required by law, Newmark Group undertakes no obligation to update any forward-looking statements. For a discussion of additional risks and uncertainties, which could cause actual results to differ from those contained in the forward-looking statements, see Newmark Group's and BGC's Securities and Exchange Commission filings, including, but not limited to, any updates to such risk factors contained in subsequent Forms 10-K, 10-Q, or Forms 8-K.