9:00 AM
Newmark today announced that it has been awarded the exclusive leasing assignment for The RMR Group's Westfields Portfolio. The six-building office portfolio located in the heart of the Westfields submarket was recently sold, and will now be managed by The RMR Group, a Newton, MA-based alternative asset management company.
Totaling roughly 450,000 square feet, the project features an onsite café, fitness center, efficient floors and ample parking. The buildings include Stoneleigh I & II, Glenview I & II, and Glenbrook II & IV. Available suites range from 2,000 to 35,000 square feet. The Class-A portfolio is conveniently located between I-66 and Route 50 with proximity to Dulles International Airport and Washington, DC.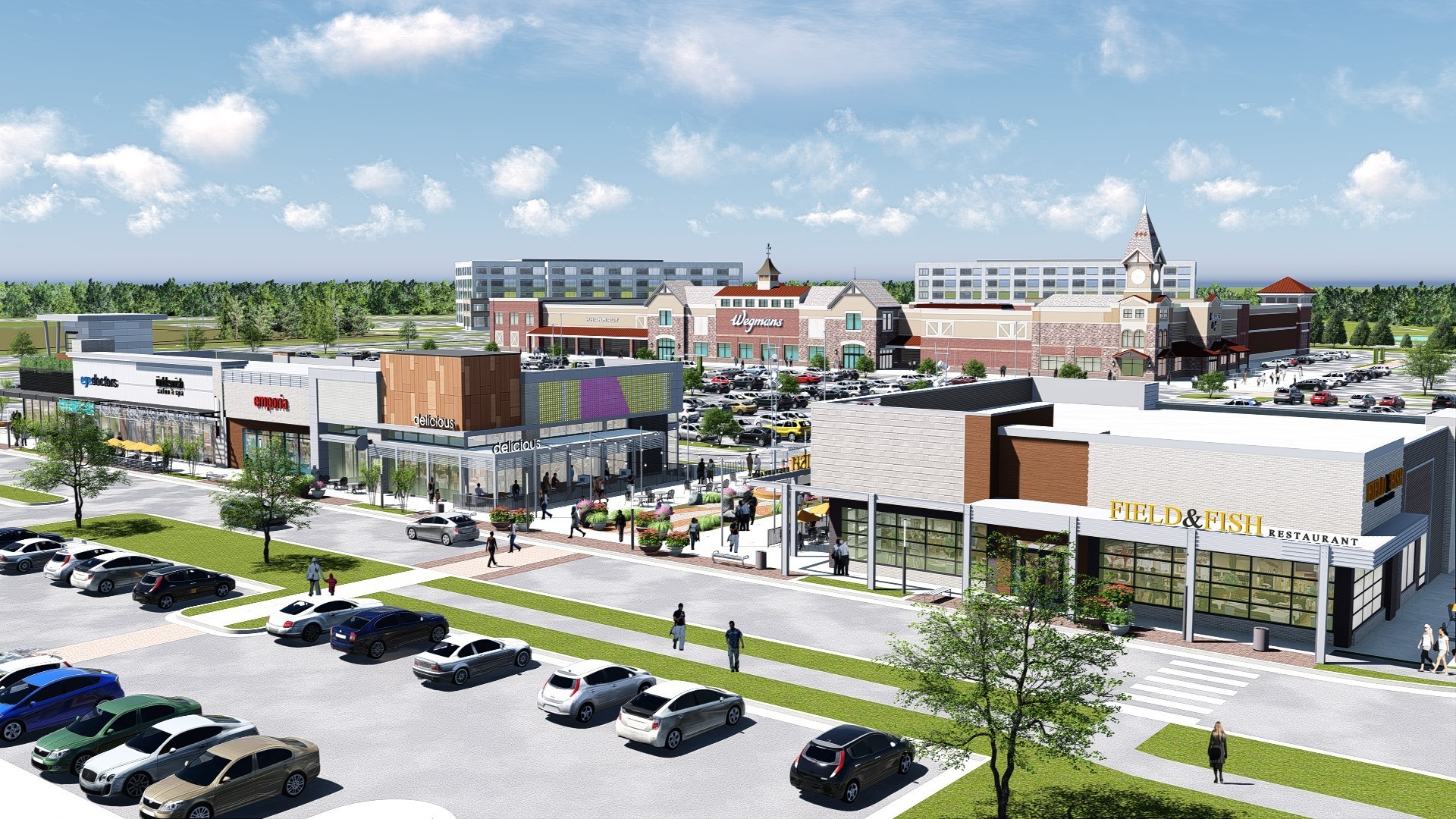 Centrally located in the Westfields submarket, the property is adjacent to The Field at Commonwealth, an 180,000-square-foot retail development anchored by a brand-new Wegmans Food Market. The new development is set to deliver in 2018 and will also feature several dining options including Cava Grill and Mellow Mushroom.
Newmark's Andy Klaff, Jeff Tarae and Kat Pelonero will be handling the leasing of the Westfields Portfolio.
The Westfields submarket has historically been a hub for the defense and aerospace industries and is anchored by the National Reconnaissance Office (NRO), Federal Bureau of Investigation (FBI), and Central Intelligence Agency (CIA). In addition, the excellent road network, proximity to a growing educated workforce, and new amenities, Westfields is attracting a diverse tenant base, including technology, cyber security, financial services, and non-profit organizations.
"We are excited to have been awarded this high profile assignment in Chantilly. With the delivery of Wegmans and other high end retail at the Field and Commonwealth, combined with planned common area upgrades in the buildings, The RMR Group's Westfields portfolio will offer tremendous office opportunities to a discerning prospective tenants," said Newmark's Klaff.
About The RMR Group
The RMR Group Inc. (Nasdaq: RMR) is a holding company and substantially all of its business is conducted by its majority-owned subsidiary, The RMR Group LLC. The RMR Group LLC is an alternative asset management company that was founded in 1986 to invest in real estate and manage real estate related businesses. RMR's business primarily consists of providing management services to five publicly owned real estate investment trusts, or REITs, and three real estate related operating companies.

As of June 30, 2017, The RMR Group LLC had approximately $27.9 billion of total assets under management, including more than 1,400 properties, and employed over 475 real estate professionals in more than 35 offices throughout the United States; the companies managed by The RMR Group LLC collectively had approximately 53,000 employees.

About Newmark
Newmark is one of the world's leading commercial real estate advisory firms. Together with London-based partner Knight Frank and independently-owned offices, Newmark's 15,000 professionals operate from more than 400 offices in established and emerging property markets on six continents.
With roots dating back to 1929, Newmark's strong foundation makes it one of the most trusted names in commercial real estate. Newmark's full-service platform comprises BGC's real estate services segment, offering commercial real estate tenants, landlords, investors and developers a wide range of services including leasing; capital markets services, including investment sales, debt placement, valuation and advisory services; commercial mortgage brokerage services; as well as corporate advisory services, consulting, project and development management, and property and corporate facilities management services. For further information, visit www.ngkf.com.

Newmark is a part of BGC Partners, Inc., a leading global brokerage company servicing the financial and real estate markets. BGC's common stock trades on the NASDAQ Global Select Market under the ticker symbol (NASDAQ: BGCP). BGC also has an outstanding bond issuance of Senior Notes due June 15, 2042, which trade on the New York Stock Exchange under the symbol (NYSE: BGCA). BGC Partners is led by Chairman and Chief Executive Officer Howard W. Lutnick. For more information, please visit www.bgcpartners.com.