9:00 AM
Newmark is pleased to announce it has recently arranged two leases on behalf of Associated Material Handling Industries, Inc., including a renewal and a new lease, both in Addison, Illinois. Newmark Senior Managing Director Corey Chase represented Associated in both lease transactions.

Founded in 1960, Associated Material Handling Industries, Inc. is a supply chain solutions firm and distributor of lifting equipment. The firm signed a long-term, 87,640-square-foot lease renewal at 133 N. Swift Road in Addison. Associated also received a tenant improvement package from Bridge Development Partners, who recently purchased 133 N. Swift Road for an undisclosed amount. Chase represented the seller, a private investor, in the recent sale of the property. A 4.65-acre site built in 2008, 133 N. Swift Road consists of 62,640 square feet of warehouse space with 29' ceiling height and 25,000 square feet of office space.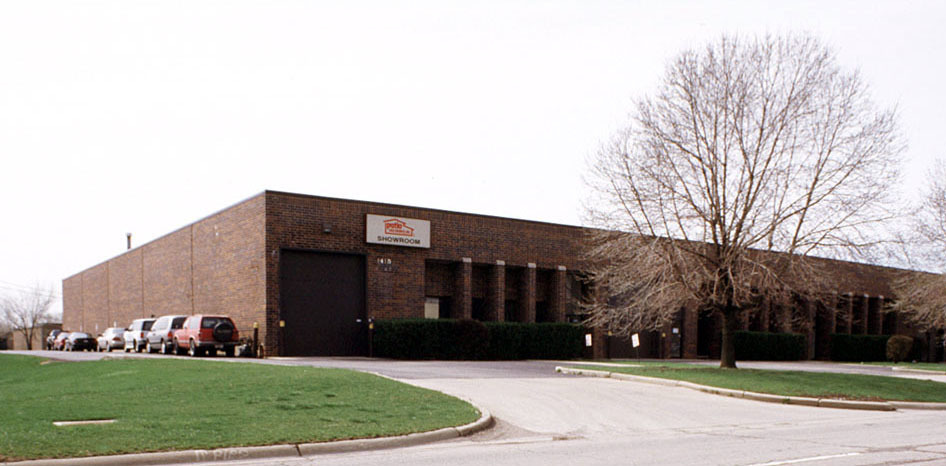 In addition, Associated signed a new, 10,200-square-foot lease at 1419 West Fullerton in Addison. The new space for Associated features 900 square feet of office space, 18' ceiling height, an interior truck dock and drive-in door. Jim Rigney of Morken & Associates represented private ownership in the lease negotiations.

"We are pleased to have assisted Associated in re-assessing its strategy and expanding its footprint in Addison," said Chase. "Having the second Addison location is ideal for our client, and we are pleased to have arranged both leases on their behalf."

About Newmark
Newmark ("Newmark"), operated by Newmark Group, Inc. ("Newmark Group") (NASDAQ: NMRK), is one of the world's leading and most trusted commercial real estate advisory firms, offering a complete suite of services and products for both owners and occupiers. Together with London-based partner Knight Frank and independently-owned offices, Newmark's 16,000 professionals operate from approximately 430 offices on six continents. Newmark's investor/owner services and products include investment sales, agency leasing, property management, valuation and advisory, diligence, underwriting, government-sponsored enterprise lending, loan servicing, debt and structured finance and loan sales. Occupier services and products include tenant representation, real estate management technology systems, workplace and occupancy strategy, global corporate services consulting, project management, lease administration and facilities management. For further information, visit www.ngkf.com. Newmark Group is a publicly traded subsidiary of BGC Partners, Inc. ("BGC") (NASDAQ: BGCP), a leading global brokerage company servicing the financial and real estate markets.
Discussion of Forward-Looking Statements about Newmark Group
Statements in this document regarding Newmark Group that are not historical facts are "forward-looking statements" that involve risks and uncertainties, which could cause actual results to differ from those contained in the forward-looking statements. Except as required by law, Newmark Group undertakes no obligation to update any forward-looking statements. For a discussion of additional risks and uncertainties, which could cause actual results to differ from those contained in the forward-looking statements, see Newmark Group's and BGC's Securities and Exchange Commission filings, including, but not limited to, any updates to such risk factors contained in subsequent Forms 10-K, 10-Q, or Forms 8-K.