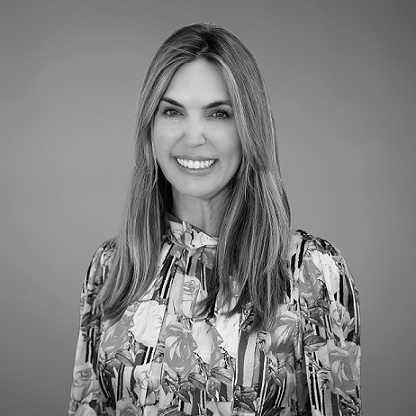 February 7, 2023 11:30 AM

Newmark Group, Inc. (Nasdaq: NMRK) ("Newmark" or "the Company"), a leading full-service commercial real estate business, has promoted Elizabeth Hart to President of Leasing for the Company's operating businesses in North America. In this newly created position, Hart will serve on Newmark's Executive Committee, the Company's corporate management steering committee, and report to Chief Executive Officer Barry Gosin.

As part of a concerted effort to preserve and deepen Newmark's collaborative culture as it continues to drive global growth, Hart will work closely with the Company's professionals to identify and leverage cross-platform synergies, improve efficiencies and drive Newmark's leasing revenue growth while helping to recruit and retain industry-leading talent. In addition, Hart will coordinate with the Company's professionals to prioritize and enhance Newmark's offerings to tenants, landlords and investors.

"As a natural leader, Liz has provided immeasurable value to Newmark through the years. Now, as a member of Newmark's Executive Committee, her influence, drive and passion for innovation will continue to elevate Newmark's full spectrum of leasing capabilities, helping to lay the groundwork for the Company's dynamic future," said Gosin. "I'm confident that Liz will work hand-in-hand with executive, corporate and regional leaders to achieve our many growth objectives."

As President of Leasing for North America, Hart is responsible for driving the overarching strategy of the leasing business. She will work closely with leadership to form Newmark's Leasing Executive Committee and with Newmark's Global Corporate Services Group to grow the tenant representation platform, including building on existing advisory services and tools that address clients' distributed workforce flex office needs. Additionally, Hart will work alongside Newmark's Chief Information Officer, Sridhar Potineni, to leverage the Company's sophisticated technology infrastructure and identify opportunities and solutions to benefit our advisors and clients.

Neil Goldmacher, Chairman of the firm's tenant representation practice, added, "Liz's comprehensive knowledge of the industry and our clients' needs and her thorough involvement in our platform, service lines and team, combined with her focused energy make her the ideal leader to continue to elevate our practice. I am excited to work with Liz to further grow our business."

With nearly 20 years of experience, Hart has completed transactions totaling close to 35 million square feet and over $4.2 billion in value on behalf of owners and tenants, ranging from independent entrepreneurs to members of the Fortune 50. Hart is uniquely equipped to anticipate the specific real estate challenges companies face at every stage of their life cycle and is a proven expert in zoning and entitlement processes, having represented numerous large-block developments and skyline-defining projects.

Hart also headed up Newmark's Technology & Innovation Practice Group, a group of specialized advisors focused on the Technology, Advertising, Media and Information (TAMI)/Technology, Media and Telecom (TMT) sector.

Hart joined Newmark in 2005 and quickly climbed the ranks. She is ranked among the Top Producers in the Bay Area. Hart, a champion for the value created by working with inclusive, diverse teams, is one of the top-ranked women nationally in the commercial real estate brokerage industry.

About Newmark
Newmark Group, Inc. (Nasdaq: NMRK), together with its subsidiaries ("Newmark"), is a world leader in commercial real estate, seamlessly powering every phase of the property life cycle. Newmark's comprehensive suite of services and products is uniquely tailored to each client, from owners to occupiers, investors to founders, and startups to blue-chip companies. Combining the platform's global reach with market intelligence in both established and emerging property markets, Newmark provides superior service to clients across the industry spectrum. Newmark generated revenues of approximately $3.1 billion for the twelve months ending September 30, 2022. Newmark's company-owned offices, together with its business partners, operate from approximately 180 offices with nearly 6,700 professionals around the world. To learn more, visit nmrk.com or follow @newmark.

Discussion of Forward-Looking Statements about Newmark
Statements in this document regarding Newmark that are not historical facts are "forward-looking statements" that involve risks and uncertainties, which could cause actual results to differ from those contained in the forward-looking statements. These include statements about the effects of the COVID-19 pandemic on the Company's business, results, financial position, liquidity and outlook, which may constitute forward-looking statements and are subject to the risk that the actual impact may differ, possibly materially, from what is currently expected. Except as required by law, Newmark undertakes no obligation to update any forward-looking statements. For a discussion of additional risks and uncertainties, which could cause actual results to differ from those contained in the forward-looking statements, see Newmark's Securities and Exchange Commission filings, including, but not limited to, the risk factors and Special Note on Forward-Looking Information set forth in these filings and any updates to such risk factors and Special Note on Forward-Looking Information contained in subsequent reports on Form 10-K, Form 10-Q or Form 8-K.