3:00 PM
Newmark has announced Industrial Outdoor Ventures (IOV) has closed on two land sale transactions in the Denver metro area, totaling approximately 30 acres. Located at 10600 Havana Street and 8780 E. 93rd Place in Commerce City, both sites have heavy industrial zoning in place and will be developed with an emphasis on buildings with large amounts of outdoor storage.
Newmark's Mike Viehmann, Mike Wafer, SIOR, and Mike Wafer, Jr. represented Industrial Outdoor Ventures on the transactions. Newmark is also providing exclusive leasing and marketing services for the properties.
"We are excited to announce and be involved with IOV's land acquisitions," commented Newmark Associate Director Mike Viehmann, who was the lead broker for these transactions. "IOV and Newmark recognized the scarcity of land and existing product in metro Denver zoned for outdoor storage and heavy industrial uses, and identified these two sites as great speculative and build-to-suit development opportunities for users seeking this product type."

Encompassing 18 acres of I-2 zoned land, 10600 Havana Street offers unparalleled frontage and visibility along I-76 and has major sitework and utilities in place, allowing for a timely development schedule. Available for lease or build-to-suit and located just 15 minutes from downtown Denver and Denver International Airport, the site can accommodate a new-construction facility from 25,000-to 100,000-square feet with 5- to 15- acres of yard space.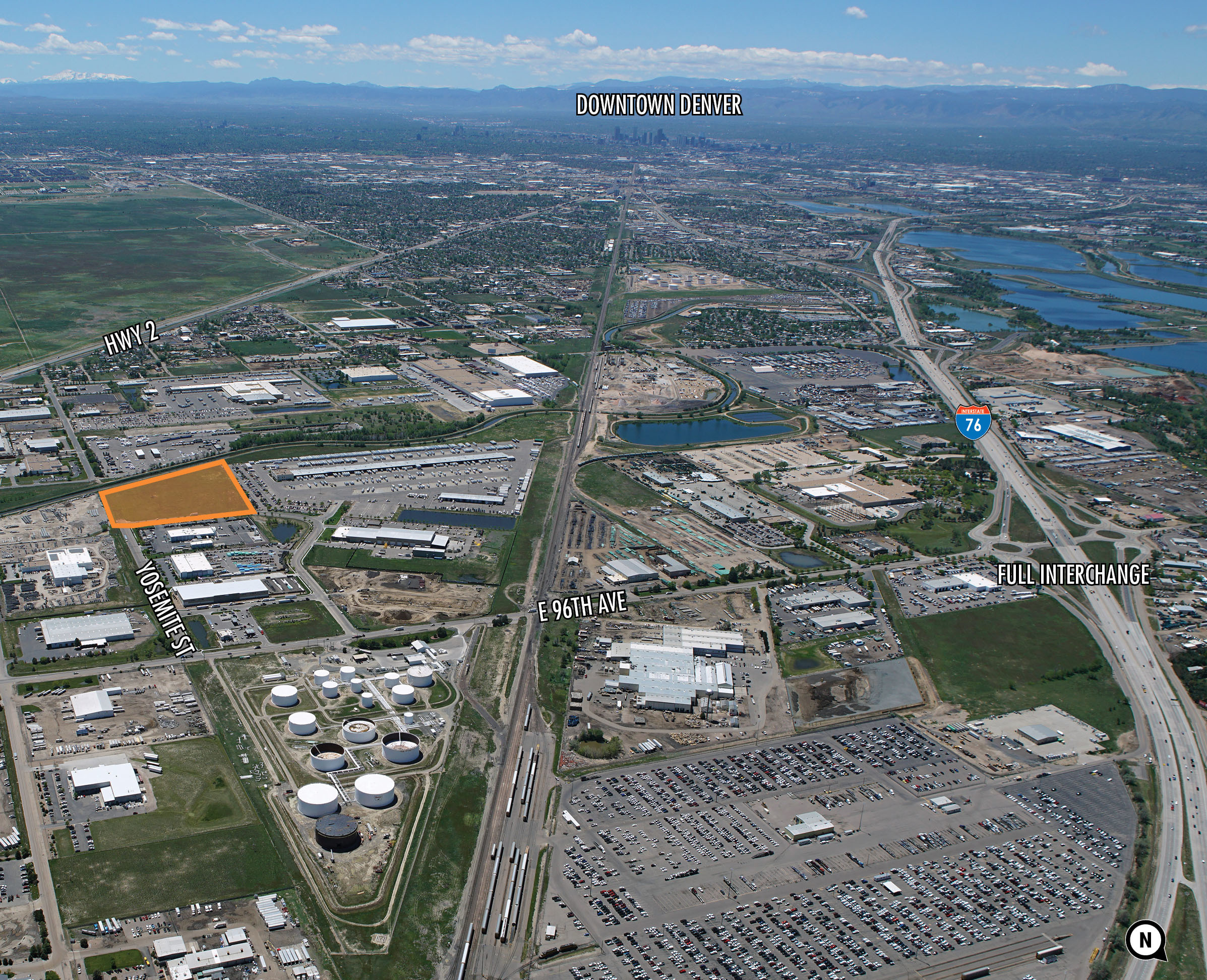 IOV will break ground in the Summer of 2020 on a speculative building at 8780 E. 93rd Place. The current plan outlines a 32,000 SF building that will allow up to 9 acres of yard space for lease and divisible for one or two tenants. Located within the established Marty Farms Industrial Park, the site is ideal for trucking, building supply, heavy equipment, outdoor storage or fleet-oriented companies.
These are the third and fourth Denver acquisitions for Industrial Outdoor Ventures, a Chicago-based real estate investment and development company that specializes in providing real estate solutions for heavier industrial uses in major markets throughout the United States. The only national real estate investor that specializes exclusively in outdoor storage facilities, Industrial Outdoor Ventures brings a unique understanding of both the physical facility and challenges that go along with placing equipment or material intensive operations within major population centers.

About Newmark
Newmark ("Newmark"), operated by Newmark Group, Inc. ("Newmark Group") (NASDAQ: NMRK), is one of the world's leading and most trusted commercial real estate advisory firms, offering a complete suite of services and products for both owners and occupiers. Together with London-based partner Knight Frank and independently-owned offices, Newmark's 18,000 professionals operate from approximately 480 offices on six continents. Newmark's investor/owner services and products include investment sales, agency leasing, property management, valuation and advisory, diligence, underwriting, government-sponsored enterprise lending, loan servicing, debt and structured finance and loan sales. Occupier services and products include tenant representation, real estate management technology systems, workplace and occupancy strategy, global corporate services consulting, project management, lease administration and facilities management. For further information, visit www.ngkf.com.
Discussion of Forward-Looking Statements about Newmark
Statements in this document regarding Newmark that are not historical facts are "forward-looking statements" that involve risks and uncertainties, which could cause actual results to differ from those contained in the forward-looking statements. Except as required by law, Newmark undertakes no obligation to update any forward-looking statements. For a discussion of additional risks and uncertainties, which could cause actual results to differ from those contained in the forward-looking statements, see Newmark's Securities and Exchange Commission filings, including, but not limited to, the risk factors and Special Note on Forward-Looking Information set forth in these filings and any updates to such risk factors and Special Note on Forward-Looking Information contained in subsequent reports on Form 10-K, Form 10-Q or Form 8-K.