1:00 PM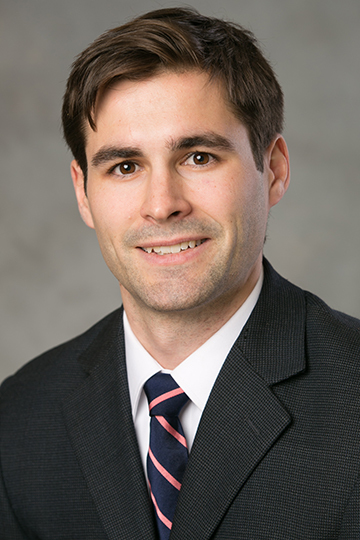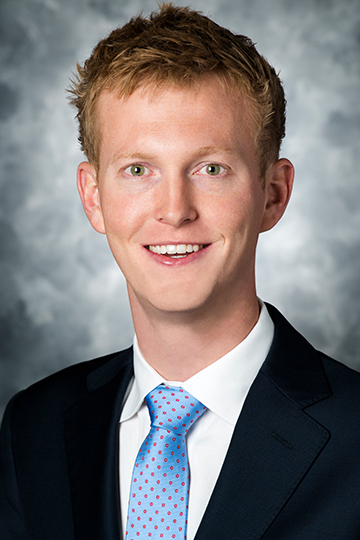 Newmark is pleased to announce the promotion of three professionals based in its Denver office: Clay Jones, Josh Pons and Bryon Stevenson, each promoted to Associate Director. The promotions validate the firm's entrepreneurship, as brokers focus on achieving client expectations.
"Newmark's identity hinges upon our ability to attract, retain and facilitate the development of the brightest minds in the business," said Newmark Executive Vice President and Central Market Leader Kevin McCabe. "In a competitive talent market such as Denver, we are proud to recognize the great work Clay, Josh and Bryon have completed on behalf of their clients and acknowledge their potential for elevating client service. It is a pleasure working with these talented rising professionals and I can't wait to see what future value they bring to our firm and their clients."
Specializing in corporate advisory services and tenant representation, Clay Jones works closely with Newmark's Vice Chairman Tim Harrington to provide customized real estate services for both local and national tenants. With a focus on the Denver office market, he targets portfolio analysis, cost containment and provides a full spectrum of services to clients including strategic planning, transaction management, market analysis and site selection services, lease and renewal negotiations, corporate property/space acquisition and disposition services. Jones has led more than two dozen transactions in the last two years, representing nearly 125,000 square feet leased and a total consideration of $19 million. With eight years of industry experience, his client list includes Active Interest Media, Caliber Home Loans, DeVry University, EPC Energy Services, Pingora Asset Management and Westmoreland Coal.
Josh Pons is a tenant representation specialist, teaming with Newmark's Senior Managing Director Andrew Blaustein and Managing Director Matthew Davidson, to scale office users at a local, regional, and national level. He advises clients in all aspects of brokerage and real estate; including workplace strategy, flexible lease solutions, acquisitions, expansions, and relocations to best achieve their business goals. Working alongside his team, Pons was involved in 53 lease transactions in 2018. This represents a total lease consideration of over $80 million, an increase of 40% in leasing volume over 2017. With six years of experience, Pons' clients include AppIt Ventures, Bokka Group, Fivetran, Mashey, Parsyl, Triunity Engineering & Management, and UCI. He was named an Newmark Rising Star for 2016-2018.
Bryon Stevenson is a multifamily specialist, partnering with Newmark Executive Managing Director Chris Cowan, focused on land brokerage for boutique urban infill development land sales for all multifamily product types. He works to source niche development sites for private capital clients and maximize land values for sellers. Since joining Newmark in 2015, Stevenson has participated in over 42 land transactions totaling over $180 million. Over his career, he has participated in the sale of land resulting in 3,000 multifamily units for development. Stevenson was honored as an Newmark Rising Star as well as being a finalist for DMCAR's Top Young Broker in 2018.
About Newmark
Newmark ("Newmark"), operated by Newmark Group, Inc. ("Newmark Group") (NASDAQ: NMRK), is one of the world's leading and most trusted commercial real estate advisory firms, offering a complete suite of services and products for both owners and occupiers. Together with London-based partner Knight Frank and independently-owned offices, Newmark's 16,000 professionals operate from approximately 430 offices on six continents. Newmark's investor/owner services and products include investment sales, agency leasing, property management, valuation and advisory, diligence, underwriting, government-sponsored enterprise lending, loan servicing, debt and structured finance and loan sales. Occupier services and products include tenant representation, real estate management technology systems, workplace and occupancy strategy, global corporate services consulting, project management, lease administration and facilities management. For further information, visit www.ngkf.com.
Discussion of Forward-Looking Statements about Newmark Group
Statements in this document regarding Newmark Group that are not historical facts are "forward-looking statements" that involve risks and uncertainties, which could cause actual results to differ from those contained in the forward-looking statements. Except as required by law, Newmark Group undertakes no obligation to update any forward-looking statements. For a discussion of additional risks and uncertainties, which could cause actual results to differ from those contained in the forward-looking statements, see Newmark Group's Securities and Exchange Commission filings, including, but not limited to, any updates to such risk factors contained in subsequent Forms 10-K, 10-Q, or Forms 8-K.