March 23, 2018 9:00 AM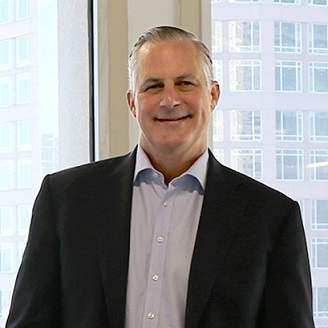 Newmark has announced that its dedicated multifamily real estate services businesses are now operating under the Newmark brand. ARA, A Newmark Company and Berkeley Point Capital have combined to create one of the nation's largest multifamily service platforms.
Together, ARA Newmark and Berkeley Point completed $28 billion in transaction volume in 2017, positioning the firm as one of the fastest growing multifamily real estate services providers in the country.
"By bringing these entities under the Newmark brand, we are further postioning our firm as a global real estate services leader," said Barry Gosin, Chief Executive Officer, Newmark. "We will now deliver our expansive resources under a unified brand with a shared voice and vision."

Effectively immediately, ARA Newmark, Berkeley Point Capital, Newmark Capital Markets and Newmark Cornish & Carey will now be known as Newmark. The rebranding initiative includes integrating Newmark's service lines in capital markets, global corporate services, leasing and property and facilities management across all its multifamily, retail, office, industrial, hotel and healthcare product types.

BCG Partners, Inc., the parent company of Newmark, acquired Berkeley Point Financial LLC in 2017 for $875 million. In 2014, BCG also acquired Apartment Realty Advisors, the largest privately held, full-service investment brokerage firm in the United States. After the acquisition, they became ARA, A Newmark Company.

The Newmark Multifamily Capital Markets team will be led by Jeff Day as the group head, with Blake Okland as head of Multifamily Investment Sales and Mike May as head of Multifamily Debt & Structured Finance.

"As the industry continues to evolve, our clients require increasingly sophisticated products and services that will provide them with a competitive advantage," said Jeff Day, President, Head of Multifamily Capital Markets, Newmark. "The further integration of our multifamily businesses into the Newmark platform allows us to provide unique and customized solutions that are unmatched in the industry."

The unified Newmark Multifamily Capital Markets group includes 525 professionals averaging more than 20 years of experience, and with Newmark's approximately 430 offices spanning six continents, the team offers clients access to global resources to support their expert multifamily services.

About Newmark
Newmark ("Newmark"), operated by Newmark Group, Inc. ("Newmark Group") (NASDAQ: NMRK), is one of the world's leading and most trusted commercial real estate advisory firms, offering a complete suite of services and products for both owners and occupiers. Together with London-based partner Knight Frank and independently-owned offices, Newmark's 16,000 professionals operate from approximately 430 offices on six continents. Newmark's investor/owner services and products include investment sales, agency leasing, property management, valuation and advisory, diligence, underwriting, government-sponsored enterprise lending, loan servicing, debt and structured finance and loan sales. Occupier services and products include tenant representation, real estate management technology systems, workplace and occupancy strategy, global corporate services consulting, project management, lease administration and facilities management. For further information, visit www.ngkf.com. Newmark Group is a publicly traded subsidiary of BGC Partners, Inc. ("BGC") (NASDAQ: BGCP), a leading global brokerage company servicing the financial and real estate markets.
Discussion of Forward-Looking Statements about Newmark Group
Statements in this document regarding Newmark Group that are not historical facts are "forward-looking statements" that involve risks and uncertainties, which could cause actual results to differ from those contained in the forward-looking statements. Except as required by law, Newmark Group undertakes no obligation to update any forward-looking statements. For a discussion of additional risks and uncertainties, which could cause actual results to differ from those contained in the forward-looking statements, see Newmark Group's and BGC's Securities and Exchange Commission filings, including, but not limited to, any updates to such risk factors contained in subsequent Forms 10-K, 10-Q, or Forms 8-K.