10:30 AM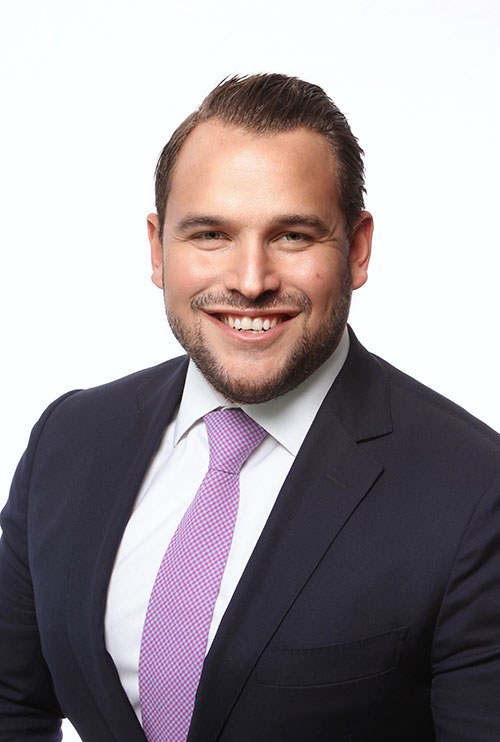 Newmark is pleased to announce the addition of national healthcare capital markets expert Ben Appel to the firm's Global Healthcare Services (GHS) platform. Joining in a leadership role as an Executive Managing Director, Ben specializes in medical office building (MOB) sales, equity placement and financings. Ben is based in Newmark's Philadelphia office, joining a well-established and fully integrated medical office team.
Throughout his 12-year career, Ben has advised on medical office and healthcare real estate transactions in excess of $5 billion, including some of the nation's most notable medical office transactions in recent years. Appel's experience includes medical office sales, re-capitalizations, joint venture equity, physician and hospital monetizations and facilitating developer selection processes. During his career Ben has represented core funds, public and private REITs, pension fund advisors, developers, family offices, private equity firms and healthcare providers. Appel joins from JLL where he was a managing director in the national healthcare practice group.
"Since establishing the GHS platform in 2012, Newmark has been dedicated to growing its national healthcare platform," said Vice Chairman of Global Healthcare Services Todd Perman, CCIM. "Bringing on leaders in healthcare real estate, like Ben, continues to elevate our strategic focus on the needs of institutional and mid-market investors, developers, owners and managers. Ben's unrivaled insight and knowledge of medical office capital markets, as well as his collaborative and client-first approach, will benefit the GHS platform."
In early 2019, Newmark brought on Vice Chairmen Chad Lavender and Ryan Maconachy to lead the firm's Healthcare & Alternative Real Estate Assets platform. Lavender and Maconachy's team is one of the leading providers of strategic healthcare and alternative assets real estate investment solutions in the U.S. and abroad. Perman, Lavender, and Maconachy have aligned their practices to establish the dominant healthcare platform at Newmark, which has a combined volume of $18 billion over the past three years.* Earlier this year, the team leveraged Newmark's national brokerage platform to represent the largest medical office portfolio sale of the year–a $1 billion, national healthcare portfolio, which included 34 medical office and seniors housing assets.
"We are committed to providing full-service capital markets and advisory solutions in today's changing healthcare environment," said Chad Lavender. "Building out Newmark's bench of healthcare experts across the country will propel our capital markets capabilities even further, allowing us to better serve our clients and grow our industry reach."
"We recognize Ben's incredible skill set and career trajectory and look forward to working alongside him to achieve successful client outcomes, leveraging the Newmark platform," added Ryan Maconachy.
"I feel very humbled and excited to join the thoughtfully and intentionally built healthcare platform at Newmark," said Appel of his new role. "Newmark's leading position, institutional pedigree and entrepreneurial culture were extremely important components of my decision to join. These qualities provide the resources needed to allow us to run as hard as we need to for clients and be nimble enough to do so in the face of challenges. Connecting, cross-pollinating and aligning the different aspects of the already robust medical office building services at Newmark is an exciting opportunity, and I look forward to building on the successes and momentum of the Global Healthcare Services platform."
*This volume includes some transactions completed when professionals were at previous firms.
About Newmark
Newmark ("Newmark"), operated by Newmark Group, Inc. ("Newmark Group") (NASDAQ: NMRK), is one of the world's leading and most trusted commercial real estate advisory firms, offering a complete suite of services and products for both owners and occupiers. Together with London-based partner Knight Frank and independently-owned offices, Newmark's 18,800 professionals operate from approximately 500 offices on six continents. Newmark's investor/owner services and products include investment sales, agency leasing, property management, valuation and advisory, diligence, underwriting, government-sponsored enterprise lending, loan servicing, debt and structured finance and loan sales. Occupier services and products include tenant representation, real estate management technology systems, workplace and occupancy strategy, global corporate services consulting, project management, lease administration and facilities management. For further information, visit www.ngkf.com.

Discussion of Forward-Looking Statements about Newmark
Statements in this document regarding Newmark that are not historical facts are "forward-looking statements" that involve risks and uncertainties, which could cause actual results to differ from those contained in the forward-looking statements. Except as required by law, Newmark undertakes no obligation to update any forward-looking statements. For a discussion of additional risks and uncertainties, which could cause actual results to differ from those contained in the forward-looking statements, see Newmark's Securities and Exchange Commission filings, including, but not limited to, the risk factors and Special Note on Forward-Looking Information set forth in these filings and any updates to such risk factors and Special Note on Forward-Looking Information contained in subsequent reports on Form 10-K, Form 10-Q or Form 8-K.