October 12, 2021 3:00 PM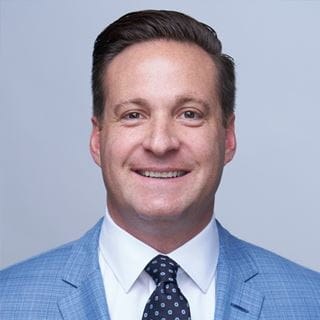 Newmark¹ announces it has hired Nick DiPaolo as Executive Vice President and Market Leader of the Greater Los Angeles region. DiPaolo will be responsible for guiding and driving Newmark's full spectrum of service offerings in the region, working to strategically further client advocacy objectives in alignment with Newmark's initiatives and direction.
"Nick's depth of experience, leadership approach and esteemed reputation will undoubtedly elevate our Los Angeles presence as we continue to build on our strong momentum in this region," said Greg May, Executive Vice President and West Region Market Leader. "He brings a demonstrated track record in leading this dynamic market, and our brokers and clients stand to benefit greatly from his expertise."
Dipaolo will oversee a wide spectrum of client services in the Los Angeles market, including tenant and landlord brokerage, global corporate services, capital markets, valuation and advisory, and project and property management.
"Nick is a proven leader in the Los Angeles area, bringing a wealth of skills and experience to our platform," said Lou Alvarado, Chief Revenue Officer. "His strategic approach, strong relationships and depth of industry knowledge will make him a valuable asset for our organization."
Prior to joining Newmark, DiPaolo most recently served as Market Director overseeing brokerage operations for the Los Angeles area, and prior, the San Diego market at Cushman & Wakefield. Previously, he spent 12 years at CBRE in tenant representation. DiPaolo earned a bachelor's degree from Arizona State University's W.P. Carey School of Business.
"I am thrilled to join Newmark and take on this exciting leadership role," said Nick. "I look forward to using the market knowledge and experience I've built over my career to enhance the impressive platform that Newmark has built in the Los Angeles region."
¹dba Newmark Knight Frank in California
About Newmark
Newmark Group, Inc. (Nasdaq: NMRK), together with its subsidiaries ("Newmark"), is a world leader in commercial real estate, seamlessly powering every phase of the property life cycle. Newmark's comprehensive suite of services and products is uniquely tailored to each client, from owners to occupiers, investors to founders, and startups to blue-chip companies. Combining the platform's global reach with market intelligence in both established and emerging property markets, Newmark provides superior service to clients across the industry spectrum. Newmark generated revenues in excess of $2.2 billion for the trailing twelve months ending June 30, 2021. Newmark's company-owned offices, together with its business partners, operate from over 160 offices with approximately 6,200 professionals around the world. To learn more, visit nmrk.com or follow @newmark.

Discussion of Forward-Looking Statements about Newmark
Statements in this document regarding Newmark that are not historical facts are "forward-looking statements" that involve risks and uncertainties, which could cause actual results to differ from those contained in the forward-looking statements. These include statements about the effects of the COVID-19 pandemic on the Company's business, results, financial position, liquidity and outlook, which may constitute forward-looking statements and are subject to the risk that the actual impact may differ, possibly materially, from what is currently expected. Except as required by law, Newmark undertakes no obligation to update any forward-looking statements. For a discussion of additional risks and uncertainties, which could cause actual results to differ from those contained in the forward-looking statements, see Newmark's Securities and Exchange Commission filings, including, but not limited to, the risk factors and Special Note on Forward-Looking Information set forth in these filings and any updates to such risk factors and Special Note on Forward-Looking Information contained in subsequent reports on Form 10-K, Form 10-Q or Form 8-K.