8:00 AM

Newmark Capital Markets announces the sale of Southgate Mall in Missoula. A dominant regional mall which has undergone a transformation into a hybrid open-air town center, the 447,952-square-foot Southgate Mall was sold by private owners (as Southgate Mall Associates) to Washington Prime Group, Inc, a retail focused real estate investment trust (REIT), for $58 million, or $129.48 per square foot. Newmark Capital Markets' Thomas E. Dobrowski, Katharine French and Ed Leinss handled the transaction.

Originally developed in 1978, Southgate Mall consists of a one-level enclosed regional shopping center situated on 44 acres and anchored by Dillard's and JCPenney (both un-owned, 76,873 square feet and 65,660 square feet, respectively). Additional major tenants include the recently-opened 9-screen AMC dine-in theatre and Lucky's Market, and existing Bed Bath and Beyond, Cost World Plus and H&M.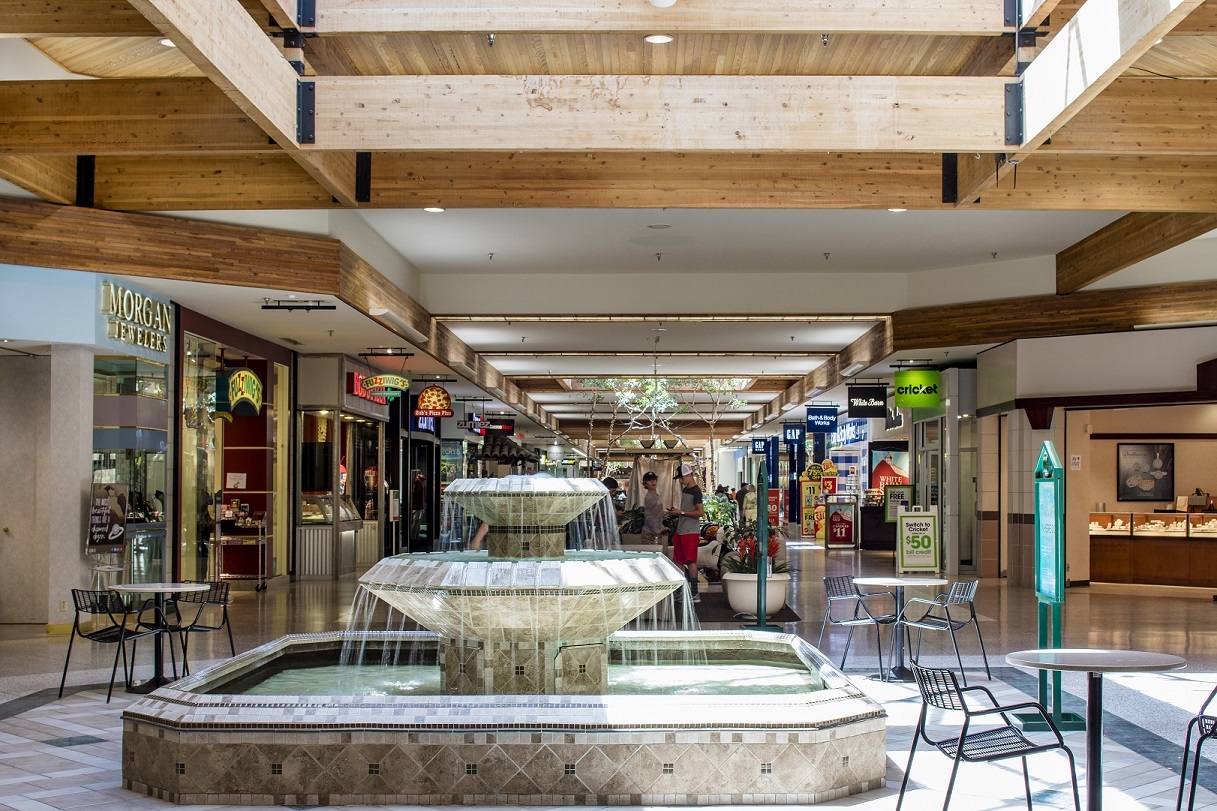 "Southgate Mall presented a unique opportunity to investors in that it has been privately owned by its original development group, the Lambros Family, for over 38 years, who have lovingly and meticulously maintained and operated the mall as a regional jewel," remarked Executive Managing Director Thomas E. Dobrowski. "The redevelopment of the former Sear's box, which began in 2015, has led to the mall's recent transformation, with newly executed leases and a hybrid open and enclosed town center development which appeals to today's users and shoppers."

In conjunction with the ongoing redevelopment, the Lambros Family was also successful in petitioning the City of Missoula to create a new roadway providing direct access to the residential and commercial area to the west of the mall. Positioned as the anchor of the major retail and population growth corridor in Missoula, Southgate Mall sits in the heart of the $200M TIF Improvement District.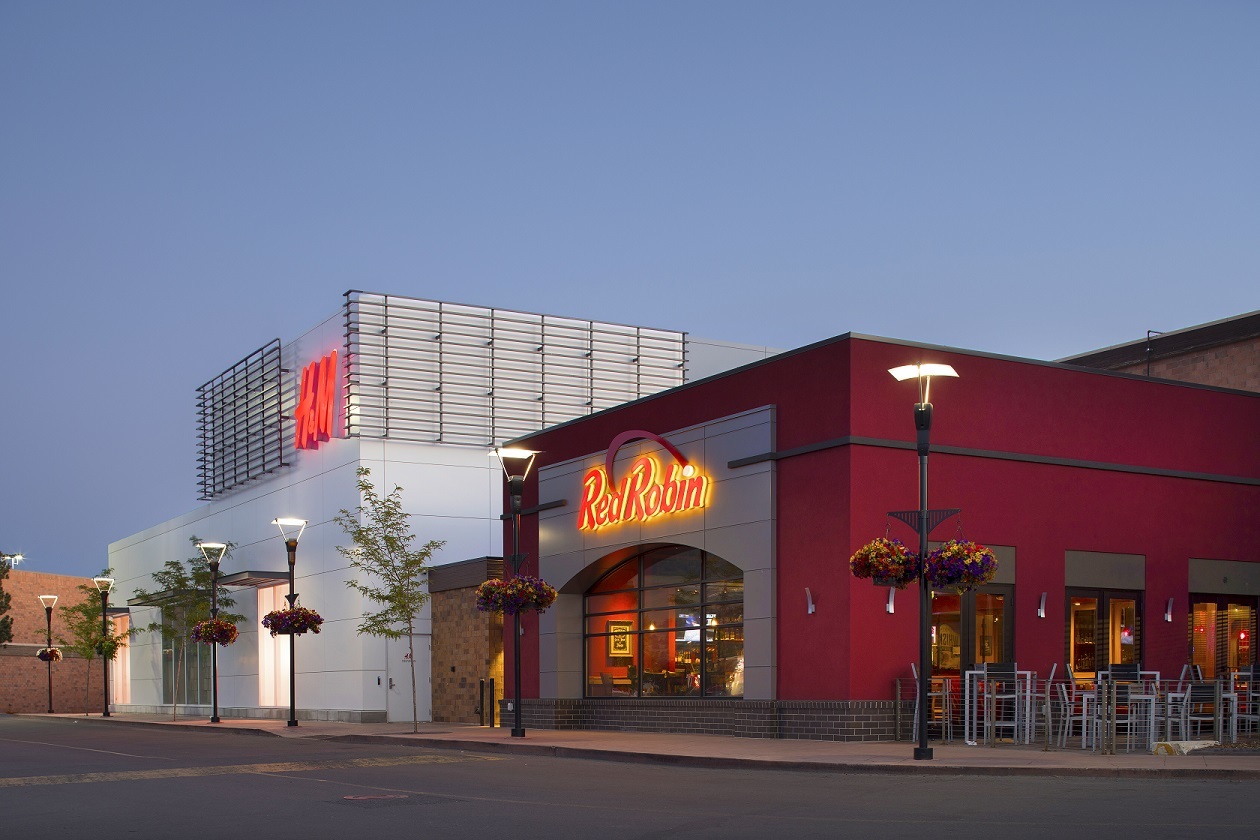 "Over the past five years, we've put into motion the evolution of Southgate-from a mall, to a mixed-use town center. Washington Prime has the capacity to further Southgate's development, and shares our development philosophy and commitment to community. We look forward to our next focus-multi-family development in the Southgate neighborhood," commented Lambros' Managing Partner, Peter Lambros.

In addition to the improvement projects, the Mall has been able to attract and maintain the most sought-after retailers, including Athleta, Bath and Body Works, Bohme, Crazy 8, Francesca's, Hollister Co, Red Robin, White Barn, and Victoria's Secret/Pink, as well as long-standing and high performance regional operators Caffe Dolce, Mustard Seeds, Skin Chic, and Trailhead. Ideally situated in the heart of Missoula directly off US Route 12 and less than 3 miles from the University of Montana, Southgate Mall is positioned as a dominant regional center with no direct regional mall competition within a 170-mile radius, encompassing 13 counties and servicing 400,000 residents in the Missoula regional area.

"Southgate Mall's appeal to Washington Prime, the retail REIT and recognized leader in the ownership, management, acquisition and development of retail properties, is significant because many mall properties currently on the market are not deemed high enough quality to appeal to retail REITS," added Dobrowski.
"I think the mall's appeal to investors and its strong sale price are testaments to both the Lambros Family's smart ownership through the years and the future upside for the new owners through the additional lease up of remaining vacancies and the ongoing transformation of the mall into a first-class open-air town center," Dobrowski concluded.

About Newmark Capital Markets
Newmark Capital Markets, operated by Newmark Group, Inc., is one of the world's leading commercial real estate advisory firms. Together with London-based partner Knight Frank and independently-owned offices, our 15,000 professionals operate from more than 400 offices in established and emerging property markets on six continents.

We provide access to a wide range of services, including asset sales, sale leasebacks, mortgage and entity-level financing, equity raising, underwriting and due diligence. The transactions we broker involve vacant land, new real estate developments and existing buildings. We specialize in arranging financing for most types of value-added commercial real estate, including land, condominium conversions, subdivisions, office, retail, industrial, multifamily, student housing, hotels, data center, healthcare, self-storage and special use. For further information, visit www.ngkf.com/capitalmarkets.

Newmark Group, Inc., which is listed on the NASDAQ Global Select Market under the symbol "NMRK", is a publicly traded subsidiary of BGC Partners, Inc. ("BGC"), a leading global brokerage company servicing the financial and real estate markets. BGC's common stock trades on the NASDAQ Global Select Market under the ticker symbol "BGCP". BGC also has an outstanding bond issuance of Senior Notes due June 15, 2042, which trade on the New York Stock Exchange under the symbol "BGCA".

Discussion of Forward-Looking Statements about Newmark
Statements in this document regarding Newmark that are not historical facts are "forward-looking statements" that involve risks and uncertainties, which could cause actual results to differ from those contained in the forward-looking statements. Except as required by law, Newmark undertakes no obligation to update any forward-looking statements. For a discussion of additional risks and uncertainties, which could cause actual results to differ from those contained in the forward-looking statements, see Newmark's and BGC's Securities and Exchange Commission filings, including, but not limited to, any updates to such risk factors contained in subsequent Forms 10-K, 10-Q, or Forms 8-K.