8:00 AM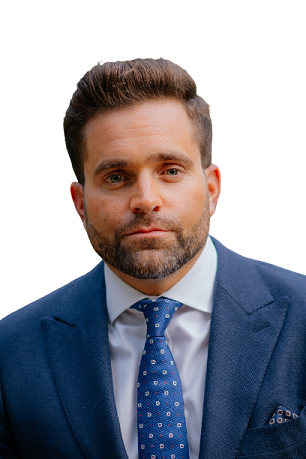 Newmark announces the addition of Chris Lange, Jr. to the firm's Philadelphia office. Joining as an Executive Managing Director, Chris specializes in the sale and leasing of office and industrial properties. He has deep experience representing top tenants and institutions in Center City Philadelphia and surrounding suburbs.
"Chris possesses the ability to successfully cultivate business relationships at the highest level. He is a true entrepreneur who will fit into Newmark's culture seamlessly," said Steve Cousart, Executive Vice President and Managing Director of Newmark's Greater Philadelphia region.
Over the course of his career, Chris has worked with some of Philadelphia's largest companies in the financial, healthcare, law, development and education sectors. One of Chris' recent transactions, a built-to-suit headquarters, was honored as one of the Best Real Estate Deals of the Year by the Philadelphia Business Journal.
Chris is actively involved with non-profit, philanthropic and community work throughout the region. He is the Vice President and one of the founding board members of the Cobbs Creek Restoration and Community Foundation (CCRCF). CCRCF's mission is to restore the public golf course to a world-class facility, and to use the finished product as a vehicle to provide support and educational opportunities to youth in the surrounding area. An avid golfer who played in the 2018 USGA Mid-Amateur at The Country Club of Charlotte, he is the Co-Chairman/Co-Founder of the Fuga Thompson Memorial Golf Tournament, an event designed to commemorate two great men while raising money for medical research for blood cancers.
About Newmark
Newmark ("Newmark"), operated by Newmark Group, Inc. ("Newmark Group") (NASDAQ: NMRK), is one of the world's leading and most trusted commercial real estate advisory firms, offering a complete suite of services and products for both owners and occupiers. Together with London-based partner Knight Frank and independently-owned offices, Newmark's 18,800 professionals operate from approximately 500 offices on six continents. Newmark's investor/owner services and products include investment sales, agency leasing, property management, valuation and advisory, diligence, underwriting, government-sponsored enterprise lending, loan servicing, debt and structured finance and loan sales. Occupier services and products include tenant representation, real estate management technology systems, workplace and occupancy strategy, global corporate services consulting, project management, lease administration and facilities management. For further information, visit www.ngkf.com.

Discussion of Forward-Looking Statements about Newmark
Statements in this document regarding Newmark that are not historical facts are "forward-looking statements" that involve risks and uncertainties, which could cause actual results to differ from those contained in the forward-looking statements. Except as required by law, Newmark undertakes no obligation to update any forward-looking statements. For a discussion of additional risks and uncertainties, which could cause actual results to differ from those contained in the forward-looking statements, see Newmark's Securities and Exchange Commission filings, including, but not limited to, the risk factors and Special Note on Forward-Looking Information set forth in these filings and any updates to such risk factors and Special Note on Forward-Looking Information contained in subsequent reports on Form 10-K, Form 10-Q or Form 8-K.