September 28, 2023 11:00 AM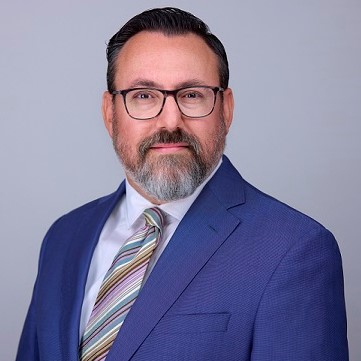 Newmark announces that Andrew Petrozzi has joined the firm as Director and Head of Canada Research. In this role, Petrozzi will be responsible for the planning and execution of all Canadian research initiatives at Newmark, providing data-driven market insights and economic analysis in support of clients and brokerage professionals. Petrozzi will work closely with Newmark's President and Country Head for Canada Norm Taylor, and report to Executive Managing Director of Global Research David Bitner.

"Bringing Andrew on board reflects Newmark's commitment to expanding its Canadian presence," said Taylor, who Newmark announced in May to lead its Canada expansion. "Andrew's research expertise will shape and customize Newmark's industry-leading research platform for the Canadian market as we scale our footprint and client service across the country."

With nearly 13 years of experience in commercial real estate research, Petrozzi brings deep expertise in actioning data and trends into timely intelligence. Known for delivering well-informed opinions, Petrozzi has contributed as an influential thought leader through various speaking engagements and active involvement in industry organizations.

"Andrew has firmly established himself as a leading research expert and strategist across Canada, well-known for applying an educated perspective, operational excellence and a results-oriented approach to every endeavour," said Bitner. "His wealth of market knowledge will further strengthen Newmark's reputation as a go-to resource for Canadian market trends and insights."

Before joining Newmark, Petrozzi served as Head of Commercial Transactions, Data Solutions for the Altus Group, where he was responsible for the oversight, development and administration of the company's commercial sales transaction platform and led teams across Canada. Prior, he headed the British Columbia research team at Avison Young, where he directed research efforts in all asset classes and provided best-in-class statistics, analysis and insights to clients and brokers.

"I am honoured to join Newmark and lead the research efforts in Canada," said Petrozzi. "Newmark's commitment to delivering the highest level of service resonated with my strong determination to achieve beneficial outcomes, and I look forward to utilizing my expertise to help drive the company's growth."

About Newmark
Newmark Group, Inc. (Nasdaq: NMRK), together with its subsidiaries ("Newmark"), is a world leader in commercial real estate, seamlessly powering every phase of the property life cycle. Newmark's comprehensive suite of services and products is uniquely tailored to each client, from owners to occupiers, investors to founders, and startups to blue-chip companies. Combining the platform's global reach with market intelligence in both established and emerging property markets, Newmark provides superior service to clients across the industry spectrum. For the year ending December 31, 2022, Newmark generated revenues of approximately $2.7 billion. As of June 30, 2023, Newmark's company-owned offices, together with its business partners, operate from approximately 170 offices with over 7,400 professionals around the world. To learn more, visit nmrk.com or follow @newmark.

Discussion of Forward-Looking Statements about Newmark
Statements in this document regarding Newmark that are not historical facts are "forward-looking statements" that involve risks and uncertainties, which could cause actual results to differ from those contained in the forward-looking statements. These include statements about the effects of the COVID-19 pandemic on the Company's business, results, financial position, liquidity and outlook, which may constitute forward-looking statements and are subject to the risk that the actual impact may differ, possibly materially, from what is currently expected. Except as required by law, Newmark undertakes no obligation to update any forward-looking statements. For a discussion of additional risks and uncertainties, which could cause actual results to differ from those contained in the forward-looking statements, see Newmark's Securities and Exchange Commission filings, including, but not limited to, the risk factors and Special Note on Forward-Looking Information set forth in these filings and any updates to such risk factors and Special Note on Forward-Looking Information contained in subsequent reports on Form 10-K, Form 10-Q or Form 8-K.