March 14, 2023 5:00 PM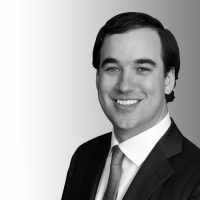 Newmark Group, Inc. (Nasdaq: NMRK) ("Newmark" or "the Company"), a leading full-service commercial real estate business, is pleased to announce Chad Lavender as President of Capital Markets for the Company's operating businesses in North America. Bringing together all aspects of Newmark's world-class capital markets practice, Lavender will serve on the Company's Executive Committee, the corporate management steering committee, and reports to Newmark's newly formalized Capital Markets Executive Committee, made up of Co-Heads of U.S. Capital Markets, Rob Griffin, Douglas Harmon, Kevin Shannon and Adam Spies, among others.

"Chad, a respected and sought-out voice in the capital markets sector, has an innate talent for leading and inspiring teams of top performers. In this newly defined executive capital markets position and coupled with his passion for execution excellence to achieve the best on behalf of clients, Chad's leadership contributions will enhance our capabilities and efficiencies as Newmark continues on its growth trajectory," said Barry Gosin, Newmark Chief Executive Officer.

As President of Capital Markets for North America, Lavender is responsible for driving the overarching strategy and revenue growth of the capital markets business for every asset type, including multifamily, office, industrial, retail and alternative investment classes. He will advise on recruiting and retaining top-tier talent, upholding and expanding a collaborative and entrepreneurial culture. Building on existing services and expertise and all infrastructure and support necessary to keep Newmark at the forefront of the industry in capital markets, Lavender will work alongside Newmark's deep bench of advisors to provide integrated services and solutions across investment sales, recapitalizations, debt and joint venture equity executives to prioritize and enhance the Company's capital markets client offerings to landlords, owners and investors.

"Formalizing this inter-disciplinary capital markets committee—which centralizes our leading area-specific expertise from across the Company—in tandem with Chad's appointment, allows Chad and our advisors to seamlessly access, generate and scale real estate solutions and guidance for our clients," said Kevin Shannon, Co-Head of U.S. Capital Markets. "We look forward to collaborating with Chad, who is one of the most talented and gifted capital markets professionals in the business. His commitment to the momentum of Newmark's full-service client offerings has always been evidenced by his leadership," added Robert Griffin, Co-Head of U.S. Capital Markets.

Lavender has completed investment sales, recapitalizations, debt and joint venture equity transactions totaling more than $37 billion in value throughout the U.S. Formerly Newmark's Vice Chairman and Co-Head of Healthcare & Alternative Real Estate Assets group, Lavender joined the Company to form and co-lead the group in 2019. Previously, Lavender held roles as Co-Head of HFF's national healthcare group—where his seniors housing- and healthcare-focused team consistently ranked among the company's top producers—and an investment advisor with Apartment Realty Advisors' seniors housing group prior to the firm's acquisition by Newmark. Lavender will continue to advise within the Company's Healthcare & Alternative Real Estate Assets group and recently launched Single Family Rental (SFR) group alongside Vice Chairman Ryan Maconachy.

"We are yet again recognizing a significant capital markets leadership announcement for Newmark in the strategic positioning of Chad in this new role. This announcement underscores the platform's momentum as we endeavor to become the most relevant capital markets firm," said Co-Head of U.S. Capital Markets Douglas Harmon, who recently joined the Company with Co-Head Adam Spies.

Lavender's appointment aligns with that of Elizabeth Hart, who was recently named President of Leasing for North America. "As Newmark prepares for its next growth phase, announcing these new leadership roles emphasizes our strategic approach to building a dynamic future for the Company. We trust leaders like Chad and Liz to contribute to the growth, innovation and out-of-the-box thinking necessary to achieve our goals," concluded Gosin.

About Newmark
Newmark Group, Inc. (Nasdaq: NMRK), together with its subsidiaries ("Newmark"), is a world leader in commercial real estate, seamlessly powering every phase of the property life cycle. Newmark's comprehensive suite of services and products is uniquely tailored to each client, from owners to occupiers, investors to founders, and startups to blue-chip companies. Combining the platform's global reach with market intelligence in both established and emerging property markets, Newmark provides superior service to clients across the industry spectrum. Newmark generated revenues of approximately $2.7 billion for the year ending December 31, 2022. Newmark's company-owned offices, together with its business partners, operate from approximately 180 offices with nearly 6,700 professionals around the world. To learn more, visit nmrk.com or follow @newmark.

Discussion of Forward-Looking Statements about Newmark
Statements in this document regarding Newmark that are not historical facts are "forward-looking statements" that involve risks and uncertainties, which could cause actual results to differ from those contained in the forward-looking statements. These include statements about the effects of the COVID-19 pandemic on the Company's business, results, financial position, liquidity and outlook, which may constitute forward-looking statements and are subject to the risk that the actual impact may differ, possibly materially, from what is currently expected. Except as required by law, Newmark undertakes no obligation to update any forward-looking statements. For a discussion of additional risks and uncertainties, which could cause actual results to differ from those contained in the forward-looking statements, see Newmark's Securities and Exchange Commission filings, including, but not limited to, the risk factors and Special Note on Forward-Looking Information set forth in these filings and any updates to such risk factors and Special Note on Forward-Looking Information contained in subsequent reports on Form 10-K, Form 10-Q or Form 8-K.