Manufactured Housing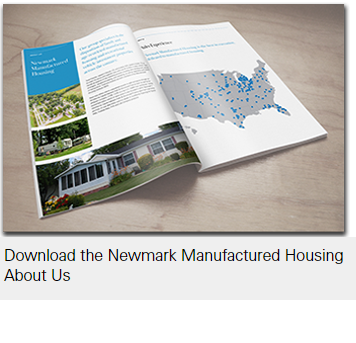 Newmark Manufactured Housing is the best in execution, specializing in the disposition of family and age-restricted manufactured housing and recreational vehicle investment properties across the country.
Our team provides over 40 years of direct industry experience and has been involved in the sale of thousands of sites in hundreds of communities worth billions in sales proceeds. Newmark also provides debt, appraisal, and title insurance services for the industry.
Manufactured housing and recreational vehicle communities have grown into mainstream investment products for Newmark's private and institutional clients. Since this form of housing is typically the most reasonably priced for residents, with very low turnover and expense ratios, the sector arguably provides the most stable cash flow of any multihousing investment product. Through recent downturns, these product types have proven to be one of the most recession-resistant compared to other real estate asset classes. The industry is no longer a secret and investor interest continues to grow.