November 29, 2021 10:00 AM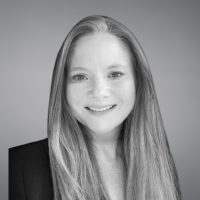 Newmark is pleased to announce that Natalie Cico has been hired as Vice President of Property Management in Chicago, Illinois. With over 23 years of experience in commercial real estate and property management, Cico's new role will support the goals and initiatives of Newmark's property management division in the Chicagoland market.
Alongside the company's local leasing and investment sales professionals, Cico will further collaborative strategies and operational efficiency for prospective client and business development efforts to grow Newmark's management portfolio. Supporting Cico will be recently hired Associate Vice President of Property Management for Chicago, Tera Hoffmann, who brings over 14 years of property management experience.
"Bringing on talented property management professionals, like Natalie and Tera, bolsters Newmark's Property Management client offerings in Chicago, a key U.S. market. This is an exciting step as we continue to build up and expand the service line in Chicago," said Richard Holden, Newmark President of Property Management.
"Natalie's property management leadership, with Tera's collaboration, within the greater Chicagoland area is an asset to Newmark's Chicago office. Her deep expertise with property owners offers our clients a strategic and valuable perspective that prioritizes asset management cross functionally and results in best-in-class solutions," said Carrie Frye, Executive Vice President and Market Leader of Chicago.
Prior to joining Newmark, Cico was the Vice President of Property & Asset Management for VEREIT, Inc. in Chicago, with direct operational and financial oversight of a 55 million-square-foot, 255-asset, Class A office, industrial and retail portfolio valued at $3.5 billion. Leading a large team of personnel across the country, she implemented long-range real estate strategies and solutions to optimize profitability and streamline processes. Cico was a Crain's Chicago "Most Notable Women in Commercial Real Estate" nominee and is currently serving as a BOMA Suburban Chicago Instructor and BOMI International Subject Matter Expert.
"I think like an owner," said Cico. "Throughout my career, I have always emphasized a broad, yet creative approach to property management, looking beyond daily operations to find hidden value within an asset. Joining Newmark is an exciting opportunity and I look forward to creating customized solutions that not only enhance property operations but also generate revenue for our clients."
About Newmark
Newmark Group, Inc. (Nasdaq: NMRK), together with its subsidiaries ("Newmark"), is a world leader in commercial real estate, seamlessly powering every phase of the property life cycle. Newmark's comprehensive suite of services and products is uniquely tailored to each client, from owners to occupiers, investors to founders, and startups to blue-chip companies. Combining the platform's global reach with market intelligence in both established and emerging property markets, Newmark provides superior service to clients across the industry spectrum. Newmark generated revenues in excess of $2.5 billion for the trailing twelve months ending September 30, 2021. Newmark's company-owned offices, together with its business partners, operate from over 160 offices with approximately 6,200 professionals around the world. To learn more, visit nmrk.com or follow @newmark.
Discussion of Forward-Looking Statements about Newmark
Statements in this document regarding Newmark that are not historical facts are "forward-looking statements" that involve risks and uncertainties, which could cause actual results to differ from those contained in the forward-looking statements. These include statements about the effects of the COVID-19 pandemic on the Company's business, results, financial position, liquidity and outlook, which may constitute forward-looking statements and are subject to the risk that the actual impact may differ, possibly materially, from what is currently expected. Except as required by law, Newmark undertakes no obligation to update any forward-looking statements. For a discussion of additional risks and uncertainties, which could cause actual results to differ from those contained in the forward-looking statements, see Newmark's Securities and Exchange Commission filings, including, but not limited to, the risk factors and Special Note on Forward-Looking Information set forth in these filings and any updates to such risk factors and Special Note on Forward-Looking Information contained in subsequent reports on Form 10-K, Form 10-Q or Form 8-K.