May 12, 2022 11:00 AM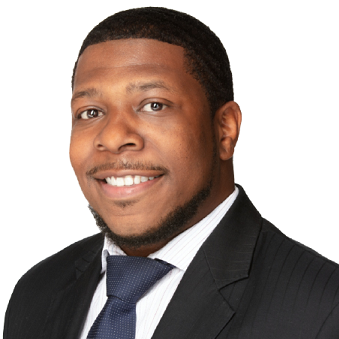 Newmark is pleased to announce the hiring of 15-year real estate industry veteran Clyde Robinson Jr. as Senior Managing Director. He will join Newmark's Charlotte office, focusing on tenant representation and global occupier services in Charlotte and across the U.S. Robinson has substantial expertise in tenant and agency representation in the office, flex/warehouse, critical facilities and occupier capital markets.

"We are looking forward to adding Clyde's expertise to the firm's Charlotte office," said Sean Moynihan, Executive Vice President, Regional Managing Director and Southeast Market Leader. "More than ever, our clients are seeking out knowledgeable real estate professionals who bring new skill sets from diverse backgrounds. Newmark is focused on continuing to build our roster of talent as we work towards creating a more inclusive and forward-thinking industry."

Robinson joins Newmark after three years as Managing Partner at Mohr Partners Inc., where he was Market Leader for the Carolinas region, specializing in occupier account management, business development and tenant representation. In addition, he served as Head of Diversity & Inclusion within executive leadership, championing diversity, equity and inclusion in talent, supplier diversity and ESG initiatives. Before his time at Mohr Partners, Robinson worked in-house for a regional sponsor-level investment firm, Jen-Kell Office Communities. He oversaw leasing efforts for holdings in the Southeast, totaling more than 1.5 million square feet.

"I was attracted to Newmark for its breadth of services offered and available resources to help me grow my existing clients and foster new business relationships," said Robinson. "I look forward to collaborating with the firm's talented Brokerage and Global Corporate Services professionals to engage in new business pursuits."

Robinson's partial client list includes Central Intercollegiate Athletic Association, City of Charlotte, Microsoft, AmeriHealth Caritas, GSA, Cardinal Innovations Healthcare, UNC Health, Ascendo Resources, Stratagon, Charlotte Mecklenburg Housing Partnership, Crescent Bank & Trust and Lexitas Legal. Robinson is active in the local community, serving on the Board of Directors for the Center for Prevention Services, as a Board Member for the Simmons YMCA and Rotary Club of Charlotte, and involvement with the Charlotte City Club, CoreNet Carolinas and Community Link. He earned a Bachelor of Arts degree from Belmont Abbey College, where he served as captain of the men's varsity lacrosse team.

About Newmark
Newmark Group, Inc. (Nasdaq: NMRK), together with its subsidiaries ("Newmark"), is a world leader in commercial real estate, seamlessly powering every phase of the property life cycle. Newmark's comprehensive suite of services and products is uniquely tailored to each client, from owners to occupiers, investors to founders, and startups to blue-chip companies. Combining the platform's global reach with market intelligence in both established and emerging property markets, Newmark provides superior service to clients across the industry spectrum. Newmark generated revenues of nearly $3.1 billion for the twelve months ending March 31, 2022. Newmark's company-owned offices, together with its business partners, operate from approximately 170 offices with 6,300 professionals around the world. To learn more, visit nmrk.com or follow @newmark.

Discussion of Forward-Looking Statements about Newmark
Statements in this document regarding Newmark that are not historical facts are "forward-looking statements" that involve risks and uncertainties, which could cause actual results to differ from those contained in the forward-looking statements. These include statements about the effects of the COVID-19 pandemic on the Company's business, results, financial position, liquidity and outlook, which may constitute forward-looking statements and are subject to the risk that the actual impact may differ, possibly materially, from what is currently expected. Except as required by law, Newmark undertakes no obligation to update any forward-looking statements. For a discussion of additional risks and uncertainties, which could cause actual results to differ from those contained in the forward-looking statements, see Newmark's Securities and Exchange Commission filings, including, but not limited to, the risk factors and Special Note on Forward-Looking Information set forth in these filings and any updates to such risk factors and Special Note on Forward-Looking Information contained in subsequent reports on Form 10-K, Form 10-Q or Form 8-K.