February 6, 2023 1:30 PM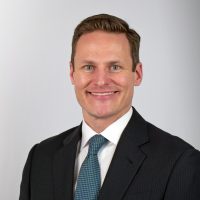 Newmark announces that Dane Hooks has joined the Denver office as a Director, specializing in office and life science leasing and investment sales in the US 36 Corridor and Boulder. With more than a decade of experience advising office tenants and landlords throughout the San Francisco Bay Area, Hooks will apply his extensive knowledge to the emerging Boulder market. Hooks will work closely with Newmark Vice Chairman Tim Harrington on the leasing side.

Recognized as an East Bay market expert, Hooks has been honored with the San Francisco Business Times Real Estate Deals of the Year Award three times for several high-profile transactions, including a 200,000-square foot lease with Blue Shield of California and 70,000-square-footlease with WeWork in Downtown Oakland.

"Working in the Bay Area market provided me with immeasurable experience and insight into the dynamics of a mature life science market," said Hooks. "I am excited to apply my expertise in the Boulder and US 36 Corridor to achieve exceptional outcomes on behalf of clients."

Before joining Newmark, Hooks held positions as Senior Vice President at Cresa and Managing Director at Cushman & Wakefield; he started his career at Grubb & Ellis. Hooks is a NAIOP Young Professionals Group Alumni member and a former Committee Board member.

According to Newmark Research, the Denver/Boulder life science market comprises 3.5 million square feet, with the lowest recorded vacancy rate in any life science cluster as of mid-year 2022. The next stage in the market's evolution will likely see investors delivering spec lab space to meet the timing and financing needs of many tenants in the market. Life science real estate investment volume in Denver/Boulder at mid-year had already outpaced 2021's total of $491 million.

About Newmark
Newmark Group, Inc. (Nasdaq: NMRK), together with its subsidiaries ("Newmark"), is a world leader in commercial real estate, seamlessly powering every phase of the property life cycle. Newmark's comprehensive suite of services and products is uniquely tailored to each client, from owners to occupiers, investors to founders, and startups to blue-chip companies. Combining the platform's global reach with market intelligence in both established and emerging property markets, Newmark provides superior service to clients across the industry spectrum. Newmark generated revenues of approximately $3.1 billion for the twelve months ending September 30, 2022. Newmark's company-owned offices, together with its business partners, operate from approximately 180 offices with nearly 6,700 professionals around the world. To learn more, visit nmrk.com or follow @newmark.

Discussion of Forward-Looking Statements about Newmark
Statements in this document regarding Newmark that are not historical facts are "forward-looking statements" that involve risks and uncertainties, which could cause actual results to differ from those contained in the forward-looking statements. These include statements about the effects of the COVID-19 pandemic on the Company's business, results, financial position, liquidity and outlook, which may constitute forward-looking statements and are subject to the risk that the actual impact may differ, possibly materially, from what is currently expected. Except as required by law, Newmark undertakes no obligation to update any forward-looking statements. For a discussion of additional risks and uncertainties, which could cause actual results to differ from those contained in the forward-looking statements, see Newmark's Securities and Exchange Commission filings, including, but not limited to, the risk factors and Special Note on Forward-Looking Information set forth in these filings and any updates to such risk factors and Special Note on Forward-Looking Information contained in subsequent reports on Form 10-K, Form 10-Q or Form 8-K.