June 28, 2022 7:15 AM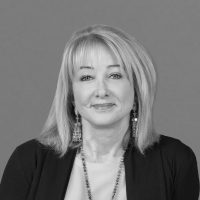 Newmark is pleased to announce the hiring of tenant representation expert Susan Arledge, SIOR as Senior Managing Director in Dallas. Arledge brings nearly three decades of experience in advising corporate clients on their location decision-making by utilizing sophisticated data and analytics strategies.

Arledge's extensive global experience will bolster the Dallas office's suite of tenant services, having worked with notable companies to identify and establish real estate locations including headquarters sites, distribution/e-commerce centers, customer support/shared service centers, back office and tech support operations.

"We are thrilled to add Susan's expertise to our tenant representation practice in Dallas," said Ran Holman, Newmark Executive Vice President and Texas Market Leader. "Susan has been a leader in this industry for years, her experience and commitment to excellence will deepen our ability to integrate services and serve our clients at the highest levels."

Arledge has received numerous professional honors throughout her career. She was the recipient of the prestigious "Stemmons Service Award," given annually to a commercial broker that best represents the industry's standards for business success and community service. Arledge has served as President of the SIOR North Texas Chapter, on the Board of Directors for the American Heart Association and as Chair of the Go Red for Women Luncheon in Dallas. She maintains the Society of Industrial and Office Realtors (SIOR) designation and has been honored as one of the Dallas Business Journal's "Heavy Hitters." Arledge is a frequent speaker and author whose insights are often highlighted in publications including D CEO, D Magazine and Bisnow.

Prior to joining Newmark, Arledge served as Executive Managing Director at Dallas-based commercial real estate firm ESRP. Arledge's prior experience also included leading Cresa Dallas, and she was the founding partner of Arledge Partners Real Estate Group.

About Newmark
Newmark Group, Inc. (Nasdaq: NMRK), together with its subsidiaries ("Newmark"), is a world leader in commercial real estate, seamlessly powering every phase of the property life cycle. Newmark's comprehensive suite of services and products is uniquely tailored to each client, from owners to occupiers, investors to founders, and startups to blue-chip companies. Combining the platform's global reach with market intelligence in both established and emerging property markets, Newmark provides superior service to clients across the industry spectrum. Newmark generated revenues of nearly $3.1 billion for the twelve months ending March 31, 2022. Newmark's company-owned offices, together with its business partners, operate from approximately 170 offices with 6,300 professionals around the world. To learn more, visit nmrk.com or follow @newmark.

Discussion of Forward-Looking Statements about Newmark
Statements in this document regarding Newmark that are not historical facts are "forward-looking statements" that involve risks and uncertainties, which could cause actual results to differ from those contained in the forward-looking statements. These include statements about the effects of the COVID-19 pandemic on the Company's business, results, financial position, liquidity and outlook, which may constitute forward-looking statements and are subject to the risk that the actual impact may differ, possibly materially, from what is currently expected. Except as required by law, Newmark undertakes no obligation to update any forward-looking statements. For a discussion of additional risks and uncertainties, which could cause actual results to differ from those contained in the forward-looking statements, see Newmark's Securities and Exchange Commission filings, including, but not limited to, the risk factors and Special Note on Forward-Looking Information set forth in these filings and any updates to such risk factors and Special Note on Forward-Looking Information contained in subsequent reports on Form 10-K, Form 10-Q or Form 8-K.