April 26, 2021 12:00 PM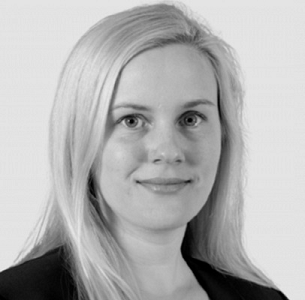 Newmark is pleased to announce Lisa DeNight has been promoted to Director, National Industrial Research, a newly created position, with direction from Executive Vice President, Head of Industrial and Logistics Services, Phil Brodkin, and in coordination with National Research, led by Co-heads Senior Managing Directors Jonathan Mazur and Alexander ("Sandy") Paul.
"It is a tremendous value that Newmark continues to elevate the industrial platform, growing our infrastructure, data and thought leadership," stated Brodkin. "As next-generation industrial and logistics market trends transform and accelerate, our priority is to continue to underpin our services with thought-provoking, market-leading insights."
The advancement of new technologies, evolving demographics and shifting supply chain strategies continue to drive rapid change in the sector, throughout which the built industrial environment remains of central importance. Lisa will research and analyze national industrial trends and commercial market implications, focusing on timely thought leadership and elevating data integrity. Lisa rejoined Newmark in 2019 as the research manager for the Greater Philadelphia region and brings with her 11 years of experience.
"Lisa's analytical approach will produce research-driven insights for Newmark's Industrial platform," said Mazur. "As the industry continues to rapidly evolve, especially in regards to e-commerce expansion, clients need reliable data to navigate the industrial market landscape."
In 2020, amid growing demand for industrial space, construction deliveries totaled a record 329.5 million square feet, average asking rents reached new heights, and industrial investment volume surpassed office volume for the first time in the historical record. A long-term view of the sector transcends the current health crisis, revealing structural changes that have brought global consumption and real estate closer together more than ever before, which is expected to impact future industrial growth profoundly.
About Newmark
Newmark Group, Inc. (Nasdaq: NMRK), together with its subsidiaries ("Newmark"), is a world leader in commercial real estate services, with a comprehensive suite of investor/owner and occupier services and products. Our integrated platform seamlessly powers every phase of owning or occupying a property. Our services are tailored to every type of client, from owners to occupiers, investors to founders, growing startups to leading companies. Harnessing the power of data, technology, and industry expertise, we bring ingenuity to every exchange, and imagination to every space. Together with London-based partner Knight Frank and independently owned offices, our 18,800 professionals operate from approximately 500 offices around the world, delivering a global perspective and a nimble approach. In 2019, Newmark generated revenues in excess of $2.2 billion. To learn more, visit nmrk.com or follow @newmark.

Discussion of Forward-Looking Statements About Newmark
Statements in this document regarding Newmark that are not historical facts are "forward-looking statements" that involve risks and uncertainties, which could cause actual results to differ from those contained in the forward-looking statements. These include statements about the effects of the COVID-19 pandemic on the Company's business, results, financial position, liquidity and outlook, which may constitute forward-looking statements and are subject to the risk that the actual impact may differ, possibly materially, from what is currently expected. Except as required by law, Newmark undertakes no obligation to update any forward-looking statements. For a discussion of additional risks and uncertainties, which could cause actual results to differ from those contained in the forward-looking statements, see Newmark's Securities and Exchange Commission filings, including, but not limited to, the risk factors and Special Note on Forward-Looking Information set forth in these filings and any updates to such risk factors and Special Note on Forward-Looking Information contained in subsequent reports on Form 10-K, Form 10-Q or Form 8-K.