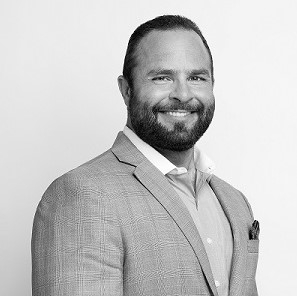 August 2, 2022 11:00 AM

Newmark hires David Bitner to spearhead Global Research as Executive Managing Director. Bitner is responsible for the strategic vision and execution of national research initiatives, focusing on thought leadership that leverages the firm's deep, data-driven market intelligence with an emphasis in the capital markets space. Bitner, who reports to Chief Administrative Officer Roger Anscher, will work closely with Executive Managing Director of Research, Jonathan Mazur.

"Newmark prides itself on providing our clients with data-driven market insights, backed by timely analytics, to navigate any shift the market could encounter, globally," said Anscher. "With extensive commercial real estate and capital markets experience, David is a valued addition to Newmark's Research team, as we continue to further enhance Newmark's already strong reputation as an industry thought leader and support the company's continued growth, domestically and internationally."

A 10-year industry veteran, with more than a decade of experience in the finance industry, Bitner's client-centric research approach comprises analysis of international macroeconomic trends, real estate fundamentals and capital markets dynamics to identify potential risks and opportunities for investors. Bitner previously served as Vice President and Global Head of Capital Markets Research at Cushman & Wakefield.

"Clients continue to prioritize and seek out reliable research for guidance on ever-evolving trends," said Bitner. "Leveraging Newmark's talent and innovation, I look forward to collaborating with colleagues and brokers to provide investors with best-in-class forward-looking insights clients have come to expect of Newmark's Research platform."

Newmark Research is highly regarded for its robust quarterly industry reports, market snapshots and in-depth white papers that provide fresh perspectives on trends and historical data. Recent reports include: Backlog Blues: Longer Construction Timelines are Impacting the Development Pipeline; Transit(ion): Trucking Sector Trends May Impact Warehouse Location Decisions; and Power Play: How Evolving Energy Needs Will Shape The Industrial Market.

About Newmark
Newmark Group, Inc. (Nasdaq: NMRK), together with its subsidiaries ("Newmark"), is a world leader in commercial real estate, seamlessly powering every phase of the property life cycle. Newmark's comprehensive suite of services and products is uniquely tailored to each client, from owners to occupiers, investors to founders, and startups to blue-chip companies. Combining the platform's global reach with market intelligence in both established and emerging property markets, Newmark provides superior service to clients across the industry spectrum. Newmark generated revenues of nearly $3.2 billion for the twelve months ending June 30, 2022. Newmark's company-owned offices, together with its business partners, operate from approximately 170 offices with over 6,500 professionals around the world. To learn more, visit nmrk.com or follow @newmark.

Discussion of Forward-Looking Statements about Newmark
Statements in this document regarding Newmark that are not historical facts are "forward-looking statements" that involve risks and uncertainties, which could cause actual results to differ from those contained in the forward-looking statements. These include statements about the effects of the COVID-19 pandemic on the Company's business, results, financial position, liquidity and outlook, which may constitute forward-looking statements and are subject to the risk that the actual impact may differ, possibly materially, from what is currently expected. Except as required by law, Newmark undertakes no obligation to update any forward-looking statements. For a discussion of additional risks and uncertainties, which could cause actual results to differ from those contained in the forward-looking statements, see Newmark's Securities and Exchange Commission filings, including, but not limited to, the risk factors and Special Note on Forward-Looking Information set forth in these filings and any updates to such risk factors and Special Note on Forward-Looking Information contained in subsequent reports on Form 10-K, Form 10-Q or Form 8-K.