June 30, 2021 11:00 AM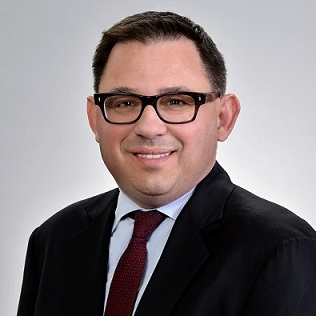 Newmark is pleased to announce that Mark Capasso has recently joined Valuation & Advisory as an Executive Vice President and member of the Hospitality, Gaming & Leisure practice. Capasso, based in the firm's El Segundo, California office, brings more than 30 years of experience providing appraisal and consulting services for hotels and casinos.
"Mark has accomplished work for the industry's most complex and sophisticated hospitality properties across the country and the globe. I'm thrilled to team up with him once more to showcase his talents under our Newmark banner," commented Newmark President of Valuation & Advisory, John Busi MAI, FRICS.
Capasso is a respected member of the casino and hotel industries, having been a guest lecturer on Hotel Feasibility Analysis at the University of Nevada, Las Vegas and author of several articles for industry publications, including a bi-monthly column in Casino Executive Magazine. Additionally, Capasso has served as an expert witness and consultant in condemnation matters regarding gaming properties in Arizona, California, Nevada, New York and Puerto Rico. He has also been a panel member at the American Bar Association, Section of Real Property Probate and Trust.
Newmark Valuation & Advisory's Hospitality, Gaming & Leisure Practice Leader, Bryan Younge MAI, ASA, FRICS, added, "Mark brings the kind of experience that our industry's very top experts lean on. He is a true mentor with a unique focus on the future of our business; as a result, he can provide clients with solutions that are beyond reproach."
Before joining Newmark, Capasso was with Cushman & Wakefield's Valuation & Advisory practice for 17 years, most recently serving as an Executive Director and the North American Practice Leader of its Hospitality & Gaming group, managing a team of appraisers. Prior, he worked in HVS' Gaming Services division for nine years.
"I am thrilled to join the many formidable industry leaders at Newmark Valuation & Advisory and to continue to deliver the gold standard for hospitality and gaming valuation services throughout the country," said Capasso.

About Newmark
Newmark Group, Inc. (Nasdaq: NMRK), together with its subsidiaries ("Newmark"), is a world leader in commercial real estate, seamlessly powering every phase of the property life cycle. Our comprehensive suite of services and products is uniquely tailored to each client, from owners to occupiers, investors to founders, growing startups to leading companies. In 2020, Newmark generated revenues in excess of $1.9 billion. Newmark, together with London-based partner Knight Frank and independently owned licensees, operates globally from approximately 490 offices with 19,300 professionals. To learn more, visit nmrk.com or follow @newmark.

Discussion of Forward-Looking Statements about Newmark
Statements in this document regarding Newmark that are not historical facts are "forward-looking statements" that involve risks and uncertainties, which could cause actual results to differ from those contained in the forward-looking statements. These include statements about the effects of the COVID-19 pandemic on the Company's business, results, financial position, liquidity and outlook, which may constitute forward-looking statements and are subject to the risk that the actual impact may differ, possibly materially, from what is currently expected. Except as required by law, Newmark undertakes no obligation to update any forward-looking statements. For a discussion of additional risks and uncertainties, which could cause actual results to differ from those contained in the forward-looking statements, see Newmark's Securities and Exchange Commission filings, including, but not limited to, the risk factors and Special Note on Forward-Looking Information set forth in these filings and any updates to such risk factors and Special Note on Forward-Looking Information contained in subsequent reports on Form 10-K, Form 10-Q or Form 8-K.