November 13, 2023 10:00 AM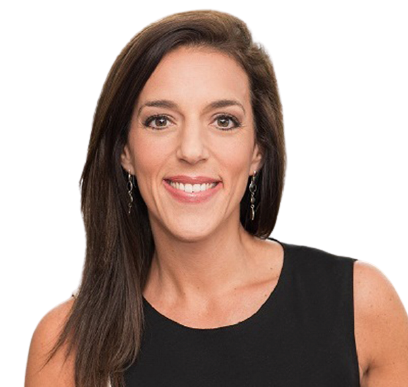 Newmark Group, Inc. (Nasdaq: NMRK) ("Newmark" or "the Company"), a leading commercial real estate adviser and service provider to large institutional investors, global corporations, and other owners and occupiers announces the appointment of Newmark's Sharon Karaffa as President, Multifamily Debt & Structured Finance. Karaffa will serve next to Chief Strategy Officer and President, Multifamily Capital Markets Jeff Day through year-end, concurrent with Day's planned retirement effective December 31, 2023. Karaffa will lead Multifamily Capital Markets in partnership with Chad Lavender, President of North America Capital Markets, who will serve as interim Head of Multifamily Investment Sales.

"On behalf of Newmark's Board of Directors and Leadership team, we are grateful for Jeff and his leadership throughout his tenure at Newmark. We are honored to celebrate the tremendous achievements of his career as he enters a new chapter," said Barry Gosin, Newmark Chief Executive Officer. "As two of the most respected and accomplished Capital Markets experts in their fields, Sharon and Chad are known for building high-performing teams and elevating client service, I look forward to partnering with them as we continue expanding the trajectory of our growing platform."

In her new role, Karaffa will oversee all aspects of Multifamily Debt & Structured Finance, focusing on revenue growth, business development and client and lender relationships while also leading Newmark's Fannie Mae, Freddie Mac and FHA lending platforms. Additionally, Karaffa is responsible for developing synergies, cross-collaboration and cross-selling among Newmark's Multifamily Capital Markets' Investment Sales and Debt & Structured Finance teams as the company continues to grow one of the largest Multifamily Capital Markets platforms in the U.S., which is top two for multifamily investment sales and a top lender for Freddie Mac and Fannie Mae.0F[i]

"The Newmark Multifamily Capital Markets lending team's expertise is unrivaled from origination to underwriting through servicing and asset management," said Karaffa. "I am thrilled at the opportunity to lead our professionals and to partner with the Multifamily Investment sales teams as we work collectively with our clients to exceed their investment goals."

Karaffa has over 20 years of experience, the majority of which has been in multifamily finance. Under her leadership, over the past three years, Newmark's Multifamily Capital Markets platform experienced a 28 percentage point increase in the multifamily investment sales volume financed through its debt platform and a nearly 60 percent increase in multifamily debt production volume overall. [ii] Before joining the Company in 2017, Karaffa was the Director of Priority Borrower Relationships and Head of Structured Transactions for Fannie Mae Multifamily, where, during her governance, credit facilities experienced triple-digit growth. Earlier in her career at Fannie Mae, Karaffa managed the acquisition of seasoned loan portfolios and various lender relationships and led the Financial Planning & Analysis division.

Lavender will focus on the development and execution of Multifamily Capital Markets Investment Sales strategy, managing senior relationships with key clients and capital sources, portfolio advisory, recruiting and expanding products and services. With more than 15 years of commercial real estate experience, Lavender, who joined Newmark in 2019, was promoted to President of North America Capital Markets earlier this year. He has completed investment sales, recapitalizations, debt and joint venture equity transactions totaling more than $37 billion in value throughout the U.S.

"To have been a part of the fastest-growing global commercial real estate services firm over the years is a memory I will always cherish," said Day. "I am tremendously proud of this team, the incredible talent we have attracted and the unique platform we have built that has redefined our industry. I eagerly anticipate the future of the Company and am confident that Sharon and Chad will continue to drive business growth and the unique culture we have."

During Day's career at Newmark, he led the growth of the Multifamily Capital Markets business to over $70 billion in annual transaction volume[iii] and built a servicing and asset management portfolio of over $177 billion. [iv] He was a member of the Newmark Executive Committee and led several strategic Company initiatives, including the build-out of the Newmark offshoring platform, revitalizing several operating businesses and driving the strategic technology plan.

[i] MSCI Real Capital Analytics ("RCA"), Freddie Mac, and Fannie Mae (together, the "GSEs").
[ii] Numbers reflect volumes generated by Newmark's multifamily mortgage brokerage and GSE/FHA originations businesses, which together may be referred to as "total debt", between 2019 and 2022.
[iii] Over $70B reflects Newmark's 2021 record year for Multifamily Capital Markets Volume.
[iv] $177 B reflects Newmark's Servicing & Asset Management portfolio as of 9/30/2023.

About Newmark
Newmark Group, Inc. (Nasdaq: NMRK), together with its subsidiaries ("Newmark"), is a world leader in commercial real estate, seamlessly powering every phase of the property life cycle. Newmark's comprehensive suite of services and products is uniquely tailored to each client, from owners to occupiers, investors to founders, and startups to blue-chip companies. Combining the platform's global reach with market intelligence in both established and emerging property markets, Newmark provides superior service to clients across the industry spectrum. For the year ending December 31, 2022, Newmark generated revenues of approximately $2.7 billion. As of June 30, 2023, Newmark's company-owned offices, together with its business partners, operate from approximately 170 offices with over 7,400 professionals around the world. To learn more, visit nmrk.com or follow @newmark.

Discussion of Forward-Looking Statements about Newmark
Statements in this document regarding Newmark that are not historical facts are "forward-looking statements" that involve risks and uncertainties, which could cause actual results to differ from those contained in the forward-looking statements. These include statements about the effects of the COVID-19 pandemic on the Company's business, results, financial position, liquidity and outlook, which may constitute forward-looking statements and are subject to the risk that the actual impact may differ, possibly materially, from what is currently expected. Except as required by law, Newmark undertakes no obligation to update any forward-looking statements. For a discussion of additional risks and uncertainties, which could cause actual results to differ from those contained in the forward-looking statements, see Newmark's Securities and Exchange Commission filings, including, but not limited to, the risk factors and Special Note on Forward-Looking Information set forth in these filings and any updates to such risk factors and Special Note on Forward-Looking Information contained in subsequent reports on Form 10-K, Form 10-Q or Form 8-K.