July 12, 2023 1:00 PM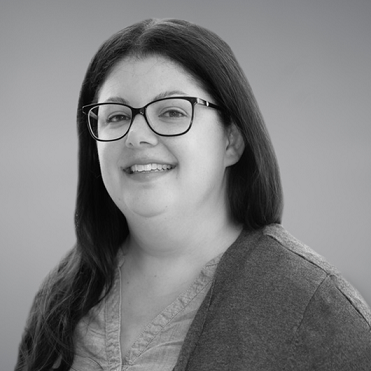 Newmark announces Elizabeth Berthelette, CRE, has been promoted, expanding her oversight from Head of Northeast Research to encompass the newly created Head of National Life Science Research role. Reporting to Executive Managing Director of National Research Jonathan Mazur, Berthelette will collaborate with Research along with Capital Markets and Brokerage professionals to provide data in high concentration Life Science markets across the United States.

"Liz's meticulous approach will be instrumental as Newmark further expands our Life Science Research," said Executive Managing Director of Global Research David Bitner. "As an analytical and highly knowledgeable researcher, Liz's expanded role will benefit Newmark and our clients."

Working alongside Newmark's Life Science Capital Markets Practice Group, with a concentration on the country's most dynamic life sciences markets, Berthelette will oversee Life Science data pertaining to employment, strength of local markets, supply/demand balance, new construction, build out costs, vacancies, investment sales activity and debt financing. Additionally, beyond real estate, Berthelette will provide insights on Life Science market demand drivers such as population, healthcare costs, manufacturing, funding and public markets.

"Her nuanced expertise infuses value to nearly every initiative we have going in Newmark's Research platform," said Mazur.

With over 16 years of experience providing insights, Berthelette previously served as Director of Research for Newmark's Boston office. Prior to joining Newmark, Berthelette held senior research positions at Hunneman and Colliers International.

Rapid growth within the U.S. life science industry over the last several years has resulted in a very healthy development pipeline, outsized rent growth, historically low vacancies and record levels of investment. More capital, both public and private, flowed into the life science sector from 2020 to 2021 than at any point in U.S. history and long-term growth drivers remain decidedly positive.

About Newmark
Newmark Group, Inc. (Nasdaq: NMRK), together with its subsidiaries ("Newmark"), is a world leader in commercial real estate, seamlessly powering every phase of the property life cycle. Newmark's comprehensive suite of services and products is uniquely tailored to each client, from owners to occupiers, investors to founders, and startups to blue-chip companies. Combining the platform's global reach with market intelligence in both established and emerging property markets, Newmark provides superior service to clients across the industry spectrum. For the year ending December 31, 2022, Newmark generated revenues of approximately $2.7 billion. As of March 31, 2023, Newmark's company-owned offices, together with its business partners, operate from over 170 offices with approximately 7,300 professionals around the world. To learn more, visit nmrk.com or follow @newmark.

Discussion of Forward-Looking Statements about Newmark
Statements in this document regarding Newmark that are not historical facts are "forward-looking statements" that involve risks and uncertainties, which could cause actual results to differ from those contained in the forward-looking statements. These include statements about the effects of the COVID-19 pandemic on the Company's business, results, financial position, liquidity and outlook, which may constitute forward-looking statements and are subject to the risk that the actual impact may differ, possibly materially, from what is currently expected. Except as required by law, Newmark undertakes no obligation to update any forward-looking statements. For a discussion of additional risks and uncertainties, which could cause actual results to differ from those contained in the forward-looking statements, see Newmark's Securities and Exchange Commission filings, including, but not limited to, the risk factors and Special Note on Forward-Looking Information set forth in these filings and any updates to such risk factors and Special Note on Forward-Looking Information contained in subsequent reports on Form 10-K, Form 10-Q or Form 8-K.