November 8, 2023 9:00 AM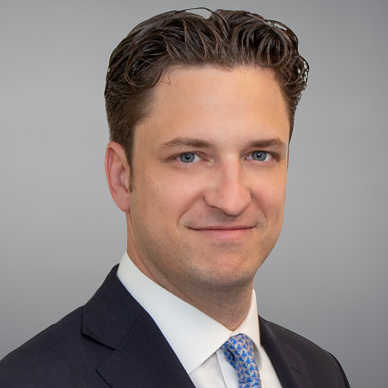 Newmark Group, Inc. (Nasdaq: NMRK) ("Newmark" or "the Company"), a leading commercial real estate adviser and service provider to large institutional investors, global corporations, and other owners and occupiers, announces the expansion of its capital markets platform with the launch of its New York Private Capital Group. Newmark has hired Daniel O'Brien as Vice Chairman to lead alongside Newmark Vice Chairman Brett Siegel as Co-Heads of the new practice group. O'Brien and Siegel will partner closely with Newmark's Institutional Investment Group led by Doug Harmon and Adam Spies, Co-Heads of U.S. Capital Markets.

"The launch of the New York Private Capital Group underpins our dedication to providing comprehensive advisory services to our clients and further accelerates our progress to become the most sought-after capital markets firm in the world," said Barry Gosin, Newmark Chief Executive Officer. "We are uniquely positioned to capitalize on a new era for our industry with our world-class bench of talent and services."

Newmark's New York Private Capital Group will focus on delivering comprehensive solutions for private investors seeking to invest in smaller institutional assets to achieve their investment goals. O'Brien and Siegel, leading the New York Private Capital Group, will collaborate with Newmark's Evan Layne and Jean Celestin, long-time business partners, who continue to advise on institutional scale transactions under the leadership of Harmon and Spies.

"Newmark's dynamic approach of transforming ideas into tangible results is exemplified by this Group, which provides even more range and coverage for our clients." Harmon said. "Dan, Brett, Evan, Jean and our team have a long and successful track record of working together earlier on in our careers, and I am so thrilled to announce our re-uniting to embark on this exciting new venture all together."

O'Brien joins Newmark with nearly two decades of experience serving capital markets clients, most recently as Executive Managing Director with Harmon and Spies' team while at Cushman & Wakefield. Previously, he served as Vice President at Eastdil Secured, also with the Harmon and Spies team.

"With Newmark's deep bench of capital markets all-stars, I was drawn to this exceptional career opportunity to contribute to the firm's expanding and deepening full-service capital markets platform," O'Brien said. "Newmark's culture and client-centric focus and the opportunity to join long-time industry associates made my decision to join an easy one."

About Newmark
Newmark Group, Inc. (Nasdaq: NMRK), together with its subsidiaries ("Newmark"), is a world leader in commercial real estate, seamlessly powering every phase of the property life cycle. Newmark's comprehensive suite of services and products is uniquely tailored to each client, from owners to occupiers, investors to founders, and startups to blue-chip companies. Combining the platform's global reach with market intelligence in both established and emerging property markets, Newmark provides superior service to clients across the industry spectrum. For the year ending December 31, 2022, Newmark generated revenues of approximately $2.7 billion. As of September 30, 2023, Newmark's company-owned offices, together with its business partners, operate from approximately 170 offices with 7,400 professionals around the world. To learn more, visit nmrk.com or follow @newmark.

Discussion of Forward-Looking Statements about Newmark
Statements in this document regarding Newmark that are not historical facts are "forward-looking statements" that involve risks and uncertainties, which could cause actual results to differ from those contained in the forward-looking statements. These include statements about the effects of the COVID-19 pandemic on the Company's business, results, financial position, liquidity and outlook, which may constitute forward-looking statements and are subject to the risk that the actual impact may differ, possibly materially, from what is currently expected. Except as required by law, Newmark undertakes no obligation to update any forward-looking statements. For a discussion of additional risks and uncertainties, which could cause actual results to differ from those contained in the forward-looking statements, see Newmark's Securities and Exchange Commission filings, including, but not limited to, the risk factors and Special Note on Forward-Looking Information set forth in these filings and any updates to such risk factors and Special Note on Forward-Looking Information contained in subsequent reports on Form 10-K, Form 10-Q or Form 8-K.