February 8, 2022 9:00 AM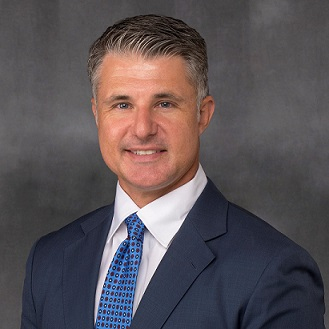 Newmark[1] is pleased to announce the hiring of real estate industry veteran Scott Scharlach as Managing Director. Scharlach will join the Phoenix Capital Markets team where he will partner with Executive Managing Director CJ Osbrink. With more than 15 years of commercial real estate experience, Scott has substantial expertise in all aspects of real estate investing including underwriting, due diligence, financing, leasing and asset management.
"We are thrilled to bring Scott's expertise to our Phoenix Capital Markets platform," said Greg May, Executive Vice President and West Region Market Leader. "His extensive experience and relationships throughout the capital markets segment will be a valued addition to our growing team."
Scharlach joins Newmark after spending nine years as a commercial real estate principal, originally as Co-Founder and Partner at Progression REI, and subsequently as a Partner with Waterford Property Company. Scharlach has led acquisitions of more than $175 million in total value. Notable purchases have included a 550,000-square-foot power center anchored by Walmart and Lowe's in Las Vegas and the acquisition of a defaulted note secured by a 350,000-square-foot retail center in Downtown Long Beach.
Scharlach began his career in commercial real estate with Travers Realty as an office leasing broker specializing in representing tenants in their search and negotiation for office space in Downtown Los Angeles. He then joined CBRE, where we worked until returning to graduate school to earn his master's degree in Real Estate Development.
"I'm excited to be joining the team at Newmark and look forward to partnering with CJ to add value to the capital markets team here in Phoenix," said Scharlach. "Newmark's impressive platform will allow me to expand existing relationships and build new ones to deliver first-class results for our clients."
Scharlach earned his undergraduate degree with a concentration in Real Estate Finance from the Marshall School of Business at the University of Southern California. He subsequently received his Master of Real Estate Development from the Price School of Public Policy, also from USC.

[1] Dba Newmark Knight Frank in California

About Newmark
Newmark Group, Inc. (Nasdaq: NMRK), together with its subsidiaries ("Newmark"), is a world leader in commercial real estate, seamlessly powering every phase of the property life cycle. Newmark's comprehensive suite of services and products is uniquely tailored to each client, from owners to occupiers, investors to founders, and startups to blue-chip companies. Combining the platform's global reach with market intelligence in both established and emerging property markets, Newmark provides superior service to clients across the industry spectrum. Newmark generated revenues in excess of $2.5 billion for the trailing twelve months ending September 30, 2021. Newmark's company-owned offices, together with its business partners, operate from over 160 offices with approximately 6,200 professionals around the world. To learn more, visit nmrk.com or follow @newmark.

Discussion of Forward-Looking Statements about Newmark
Statements in this document regarding Newmark that are not historical facts are "forward-looking statements" that involve risks and uncertainties, which could cause actual results to differ from those contained in the forward-looking statements. These include statements about the effects of the COVID-19 pandemic on the Company's business, results, financial position, liquidity and outlook, which may constitute forward-looking statements and are subject to the risk that the actual impact may differ, possibly materially, from what is currently expected. Except as required by law, Newmark undertakes no obligation to update any forward-looking statements. For a discussion of additional risks and uncertainties, which could cause actual results to differ from those contained in the forward-looking statements, see Newmark's Securities and Exchange Commission filings, including, but not limited to, the risk factors and Special Note on Forward-Looking Information set forth in these filings and any updates to such risk factors and Special Note on Forward-Looking Information contained in subsequent reports on Form 10-K, Form 10-Q or Form 8-K.