January 27, 2023 9:00 AM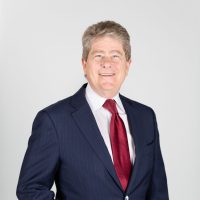 Newmark announces the addition of perennial market leader and top producer in Houston office agency leasing, David Baker. Joining as an Executive Managing Director, Baker specializes in office landlord representation, expanding Newmark's integrated client offerings in Houston to include agency leasing alongside existing property management and capital markets expertise.

Throughout his three-decade-long career, Baker has been recognized as a top national and local producer and has been recognized as a Houston Business Journal (HBJ) Heavy Hitter almost annually for the past 15 years. Additionally, Baker has won Houston Office Leasing Brokers Association Deal of the Year awards several times. Through all manner of market cycles, Baker has represented over 50 million square feet of leasing in over 200 buildings in every major Houston submarket, including completing over 65 headquarters leases. Baker is credited with hiring and training many of the top office agency leasing professionals in Houston and is an expert at curating project teams to maximize the leasing performance of an asset.

"Newmark leadership's priority to serve clients from a brokerage perspective at the highest level and attract and retain top talent is apparent in the collaborative, high-quality brokerage and support teams and resources they have built across the platform," said Baker. "I look forward to growing Newmark's agency leasing practice in Houston and delivering local leasing results for Newmark's vast institutional and entrepreneurial relationships."

During the pandemic in 2020, Baker led teams that produced three of the year's largest new lease transactions in Houston. In 2022, Baker executed over 40 leases, totaling more than one million square feet, including Houston's largest new lease—Apache Corp.'s 327,000-square-foot headquarters—and almost 100,000 square feet of new leasing in Houston Center. Baker has over 425,000 square feet of new leasing in the pipeline for the first half of 2023.

"As our Texas presence and growth have continued to compound, bringing on a top-tier agency leasing talent like David in Houston is an important step in our integrated client offerings. Having the opportunity to bring in a hall-of-fame leasing professional like David is a rare opportunity and one we were not going to miss," said Ran Holman, Executive Vice President and Texas Market Leader. "With a highly decorated career, and institutional client relationships with numerous client recommendations to show for it, David will further elevate the synergy between our North Texas office agency and Texas Capital Markets teams."

"We are delighted to welcome David to the firm and know that his addition will be an immediate value-add for our clients as we advise them through a dynamic leasing and capital markets environment. David's deep knowledge and relationships in the Houston market will prove crucial in navigating the current climate," said Newmark Vice Chairman Chris Murphy, who specializes in office investment sales across Texas. "David's experience and fundamental understanding of leasing market dynamics is something we are eager to leverage for the benefit of our clients."

Most recently, Baker served as an Executive Vice President with Transwestern, where he was instrumental in building an office leasing practice—overseeing the leasing of an office portfolio totaling over eight million square feet and marketing numerous land sites for build-to-suit office product.

About Newmark
Newmark Group, Inc. (Nasdaq: NMRK), together with its subsidiaries ("Newmark"), is a world leader in commercial real estate, seamlessly powering every phase of the property life cycle. Newmark's comprehensive suite of services and products is uniquely tailored to each client, from owners to occupiers, investors to founders, and startups to blue-chip companies. Combining the platform's global reach with market intelligence in both established and emerging property markets, Newmark provides superior service to clients across the industry spectrum. Newmark generated revenues of approximately $3.1 billion for the twelve months ending September 30, 2022. Newmark's company-owned offices, together with its business partners, operate from approximately 180 offices with nearly 6,700 professionals around the world. To learn more, visit nmrk.com or follow @newmark.

Discussion of Forward-Looking Statements about Newmark
Statements in this document regarding Newmark that are not historical facts are "forward-looking statements" that involve risks and uncertainties, which could cause actual results to differ from those contained in the forward-looking statements. These include statements about the effects of the COVID-19 pandemic on the Company's business, results, financial position, liquidity and outlook, which may constitute forward-looking statements and are subject to the risk that the actual impact may differ, possibly materially, from what is currently expected. Except as required by law, Newmark undertakes no obligation to update any forward-looking statements. For a discussion of additional risks and uncertainties, which could cause actual results to differ from those contained in the forward-looking statements, see Newmark's Securities and Exchange Commission filings, including, but not limited to, the risk factors and Special Note on Forward-Looking Information set forth in these filings and any updates to such risk factors and Special Note on Forward-Looking Information contained in subsequent reports on Form 10-K, Form 10-Q or Form 8-K.