December 7, 2022 10:00 AM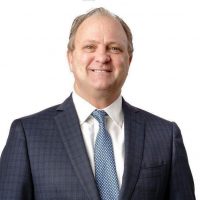 Newmark announces that Jeff Pappas has joined the Dallas office as a Senior Managing Director. Pappas brings 25 years of global industry expertise to the firm's office tenant representation services.

"Jeff's decades of experience, broad market expertise and strong track record of exceptional client service complements an already powerful office tenant representation group in Texas and beyond," said Executive Vice President and Texas Market Leader Ran Holman. "We are pleased to welcome Jeff to the Dallas team."

Pappas represents corporate clients on a national and international scale, specializing in real estate strategies for corporate headquarters relocations, industrial users and contact centers. Pappas has been recognized as one of D CEO's Power Broker List for multiple years, most recently in 2021. Pappas has represented clients in every region of the United States and Canada, as well as in Latin America, Europe, Asia and Africa.

"I am thrilled to join Newmark's highly regarded tenant representation practice in Dallas and look forward to collaborating with a talented group of professionals as we engage in new business pursuits and grow our client base," said Pappas.

Pappas has completed lease transactions totaling over 10 million square feet—resulting in value-added savings of over $25 million for his clients—over the last four years. Pappas has participated as a speaker and panelist at economic forums around the world, including as the keynote speaker at Devott's Global IT-BPO & Sourcing Summit in Guangzhou, China. Before joining Newmark, Pappas was a Managing Director at Mohr Partners and Executive Vice President at ESRP Real Estate.

About Newmark
Newmark Group, Inc. (Nasdaq: NMRK), together with its subsidiaries ("Newmark"), is a world leader in commercial real estate, seamlessly powering every phase of the property life cycle. Newmark's comprehensive suite of services and products is uniquely tailored to each client, from owners to occupiers, investors to founders, and startups to blue-chip companies. Combining the platform's global reach with market intelligence in both established and emerging property markets, Newmark provides superior service to clients across the industry spectrum. Newmark generated revenues of approximately $3.1 billion for the twelve months ending September 30, 2022. Newmark's company-owned offices, together with its business partners, operate from approximately 180 offices with nearly 6,700 professionals around the world. To learn more, visit nmrk.com or follow @newmark.

Discussion of Forward-Looking Statements about Newmark
Statements in this document regarding Newmark that are not historical facts are "forward-looking statements" that involve risks and uncertainties, which could cause actual results to differ from those contained in the forward-looking statements. These include statements about the effects of the COVID-19 pandemic on the Company's business, results, financial position, liquidity and outlook, which may constitute forward-looking statements and are subject to the risk that the actual impact may differ, possibly materially, from what is currently expected. Except as required by law, Newmark undertakes no obligation to update any forward-looking statements. For a discussion of additional risks and uncertainties, which could cause actual results to differ from those contained in the forward-looking statements, see Newmark's Securities and Exchange Commission filings, including, but not limited to, the risk factors and Special Note on Forward-Looking Information set forth in these filings and any updates to such risk factors and Special Note on Forward-Looking Information contained in subsequent reports on Form 10-K, Form 10-Q or Form 8-K.