May 4, 2023 12:00 PM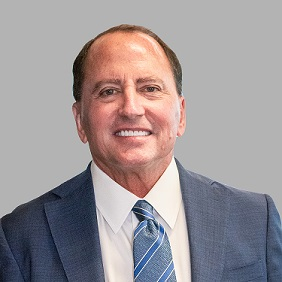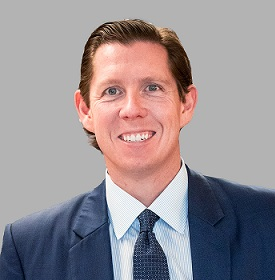 Newmark is pleased to announce that capital markets experts Barry Gabel and Chris Marchildon have joined Newmark's Phoenix office as Executive Managing Directors, bringing more than 50 years of combined experience, specializing in high-profile office investment sales throughout Arizona.

Gabel and Marchildon, who will partner with CJ Osbrink, Newmark Executive Managing Director and a member of the West Coast Capital Markets team, are joined by professionals Ryan Reading, Jamie Altholz, Amy Alschlager and Ada Rose Mancusi providing financial and market analysis, marketing and client services.

"Barry and Chris, working closely with Newmark's CJ Osbrink, create a formidable capital markets team in Phoenix," said Kevin Shannon, Co-Head of U.S. Capital Markets at Newmark. "The addition of these two seasoned producers to our team is a testament to the unwavering expansion and influence of our national platform, which consistently attracts and retains industry-leading talent."

With a career spanning more than four decades, Gabel is recognized as a prominent industry advisor in the Phoenix market, having completed over 500 transactions totaling over $8.3 billion in value on nearly 37 million square feet. He has been the recipient of numerous awards and recognitions, including NAIOP Arizona Investment Broker of the Year seven times, Commercial Executive Magazine's Broker of the Year six times as well as Broker of the Decade in 2021.

"Joining Newmark and utilizing the company's extensive platform allows us to deliver best-in-class services to our clients, expanding our commitment to excellence," said Gabel. "We are excited for new growth opportunities and to further build our client service throughout Phoenix."

Marchildon joined Gabel's team in 2010 and has since partnered together to complete over 219 transactions totaling $4.9 billion in value. He was awarded NAIOP Arizona Emerging Broker in 2017 and NAIOP National Developing Leader of the Year in 2016. Prior to joining Newmark, Gabel and Marchildon led a comprehensive capital markets team at CBRE.

Some of the team's most recent notable transactions include Chandler Viridian, which traded for $102 million, Terra Verde I and Tower at Scottsdale Landing, the Promenade Corporate Center office building in north Scottsdale and 27 Camelback in the Camelback Corridor.

"Barry and Chris have built outstanding careers and influential reputations," said Mike Garlick, Executive Managing Director and Market Leader of Newmark's Phoenix office. "They are best-in-class people who are highly regarded by their clients and industry peers and are a strong addition to our Phoenix family and our Newmark culture."

About Newmark
Newmark Group, Inc. (Nasdaq: NMRK), together with its subsidiaries ("Newmark"), is a world leader in commercial real estate, seamlessly powering every phase of the property life cycle. Newmark's comprehensive suite of services and products is uniquely tailored to each client, from owners to occupiers, investors to founders, and startups to blue-chip companies. Combining the platform's global reach with market intelligence in both established and emerging property markets, Newmark provides superior service to clients across the industry spectrum. Newmark generated revenues of approximately $2.7 billion for the year ending December 31, 2022. Newmark's company-owned offices, together with its business partners, operate from approximately 180 offices with nearly 6,700 professionals around the world. To learn more, visit nmrk.com or follow @newmark.

Discussion of Forward-Looking Statements about Newmark
Statements in this document regarding Newmark that are not historical facts are "forward-looking statements" that involve risks and uncertainties, which could cause actual results to differ from those contained in the forward-looking statements. These include statements about the effects of the COVID-19 pandemic on the Company's business, results, financial position, liquidity and outlook, which may constitute forward-looking statements and are subject to the risk that the actual impact may differ, possibly materially, from what is currently expected. Except as required by law, Newmark undertakes no obligation to update any forward-looking statements. For a discussion of additional risks and uncertainties, which could cause actual results to differ from those contained in the forward-looking statements, see Newmark's Securities and Exchange Commission filings, including, but not limited to, the risk factors and Special Note on Forward-Looking Information set forth in these filings and any updates to such risk factors and Special Note on Forward-Looking Information contained in subsequent reports on Form 10-K, Form 10-Q or Form 8-K.