March 8, 2023 9:00 AM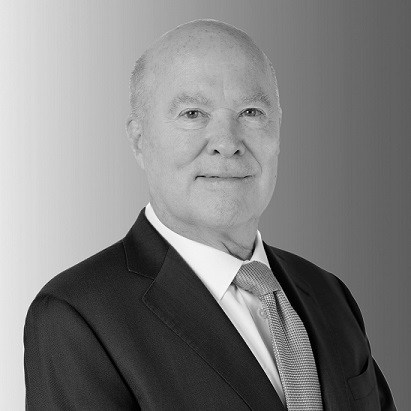 Newmark Group, Inc. (Nasdaq: NMRK) ("Newmark" or "the Company"), a leading full-service commercial real estate business, announces the addition of institutional capital markets expert Jack Fraker as President and Global Head of Industrial and Logistics. Throughout his 35-year career, Fraker has been a consistent top national producer in industrial investment sales, representing some of the country's largest corporations, global investors, pension fund advisors and REITs. Not including his participation in a larger team, Fraker has personally completed industrial capital markets transactions totaling 1.5 billion square feet and $85 billion in more than 60 U.S. cities, Mexico, Europe, Japan and South America, as well as approximately 12,000 acres of development site transactions.

"Newmark's Capital Markets advisory group, which has seen dramatic growth, is a key component of our platform's acceleration, nationally and globally," said Newmark's Chief Executive Officer Barry Gosin. "We expect to continue this momentum, striving to attract top industry talent across verticals and aligning our advisors' capabilities to meet client needs. Jack, a household name in the industrial investment sector, will be an incredible value-add and help to drive forward Newmark's client offerings."

The hiring of Fraker further emphasizes Newmark's commitment to its Capital Markets business across verticals and the growth of its global foothold through organic productivity growth, acquisitions and hires. Newmark has a proven record of gaining market share in capital markets. While U.S. investment sales volumes have increased 27% and U.S. debt originations have grown 42% between 2015 and 2022, Newmark has increased its respective volumes ten times faster than the overall market, by 273% and 426% over the same period. [i]

"Newmark is known in the industry for having a deep bench of talent and prioritizing client needs through an entrepreneurial culture and the strength of its Capital Markets practice. The palpable spirit of collaboration and vision among Newmark professionals led to my decision to join the firm," said Fraker. "I look forward to forging a path to even greater success alongside the company's best-in-class industrial and capital markets advisors."

Fraker's career is decorated with some of the industry's most revered accolades, including SIOR's Largest Transaction Award – Industrial & Investment for one of the largest SIOR transactions ever reported in 2017, the Lifetime Achievement Award from Dallas Business Journal in 2014, and early in his career, the prestigious Stemmons Service Award, a top honor from North Texas Commercial Association of Realtors, among many others. Fraker serves on the Cristo Rey Dallas College Prep school Board of Directors.

Before joining Newmark, Dallas-based Fraker worked at CBRE for nearly two decades—most recently as Vice Chairman, Managing Director and head of Global Industrial and Logistics. Fraker also previously served as an Executive Vice President in Cushman & Wakefield's Capital Markets practice and held a position on the board of directors.

"Jack has built an outstanding global reputation as an influential industrial market leader, and he is a natural fit for our Capital Markets practice as we continue Newmark's momentum," said Chad Lavender, Vice Chairman and Co-Head of Healthcare and Alternative Real Estate Assets.

[i]MSCI, Inc. Real Capital Analytics and Mortgage Bankers Association

About Newmark
Newmark Group, Inc. (Nasdaq: NMRK), together with its subsidiaries ("Newmark"), is a world leader in commercial real estate, seamlessly powering every phase of the property life cycle. Newmark's comprehensive suite of services and products is uniquely tailored to each client, from owners to occupiers, investors to founders, and startups to blue-chip companies. Combining the platform's global reach with market intelligence in both established and emerging property markets, Newmark provides superior service to clients across the industry spectrum. Newmark generated revenues of approximately $2.7 billion for the year ending December 31, 2022. Newmark's company-owned offices, together with its business partners, operate from approximately 180 offices with nearly 6,700 professionals around the world. To learn more, visit nmrk.com or follow @newmark.

Discussion of Forward-Looking Statements about Newmark
Statements in this document regarding Newmark that are not historical facts are "forward-looking statements" that involve risks and uncertainties, which could cause actual results to differ from those contained in the forward-looking statements. These include statements about the effects of the COVID-19 pandemic on the Company's business, results, financial position, liquidity and outlook, which may constitute forward-looking statements and are subject to the risk that the actual impact may differ, possibly materially, from what is currently expected. Except as required by law, Newmark undertakes no obligation to update any forward-looking statements. For a discussion of additional risks and uncertainties, which could cause actual results to differ from those contained in the forward-looking statements, see Newmark's Securities and Exchange Commission filings, including, but not limited to, the risk factors and Special Note on Forward-Looking Information set forth in these filings and any updates to such risk factors and Special Note on Forward-Looking Information contained in subsequent reports on Form 10-K, Form 10-Q or Form 8-K.