July 11, 2023 11:00 AM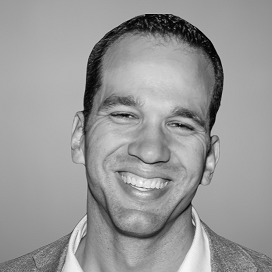 Newmark1 announces that capital markets debt and structured finance veteran Bill Fishel has joined the firm as Executive Vice Chairman. Fishel specializes in raising debt and equity capital for institutional-grade assets and developments across North America, with a particular focus on structured finance. He will report to Chad Lavender, President of Capital Markets for North America at Newmark.

In his 14-year career, Fishel has successfully executed over $15 billion in financing for a wide range of asset classes, including retail, office, multifamily, industrial, hospitality, single tenant, land and data center properties. His expertise spans permanent, bridge, construction, mezzanine and joint venture equity financing.

"We are thrilled to welcome Bill to the Newmark team," said Lavender. "Bill is an ardent, industrious and proven professional, establishing himself as a distinguished and trusted national capital markets leader. I am delighted to be working together again, as we did early in our careers.

"Bill's joining creates a strategic synergy to elevate our debt service offerings to both private and institutional clients alike," added Nick DiPaolo, Newmark Executive Vice President and Los Angeles Market Leader.

Fishel is based in Los Angeles at the firm's Century City office. He will contribute to the ongoing growth of Newmark's Debt, Equity and Structured Finance group and services working alongside West Coast debt professionals Ramsey Daya and David Milestone and Newmark Co-Head of U.S. Capital Markets Kevin Shannon.

Prior to Newmark, Fishel served as a Senior Managing Director and Co-Head of the Los Angeles office of JLL, where he was a member of the firm's Expanded Executive Committee (EEC) for Capital Markets. He holds a Chartered Alternative Investment Analyst (CAIA) designation. He is an Adjunct Professor at the University of Southern California (USC), sharing his expertise with the next generation of real estate professionals.

Fishel added, "Newmark has solidified its position as a leading force in the industry with its strategic prowess, forward-thinking leadership and growing global footprint, particularly in Capital Markets. I look forward to working alongside some of the best and brightest professionals in commercial real estate."

About Newmark
Newmark Group, Inc. (Nasdaq: NMRK), together with its subsidiaries ("Newmark"), is a world leader in commercial real estate, seamlessly powering every phase of the property life cycle. Newmark's comprehensive suite of services and products is uniquely tailored to each client, from owners to occupiers, investors to founders, and startups to blue-chip companies. Combining the platform's global reach with market intelligence in both established and emerging property markets, Newmark provides superior service to clients across the industry spectrum. For the year ending December 31, 2022, Newmark generated revenues of approximately $2.7 billion. As of March 31, 2023, Newmark's company-owned offices, together with its business partners, operate from over 170 offices with approximately 7,300 professionals around the world. To learn more, visit nmrk.com or follow @newmark.

Discussion of Forward-Looking Statements about Newmark
Statements in this document regarding Newmark that are not historical facts are "forward-looking statements" that involve risks and uncertainties, which could cause actual results to differ from those contained in the forward-looking statements. These include statements about the effects of the COVID-19 pandemic on the Company's business, results, financial position, liquidity and outlook, which may constitute forward-looking statements and are subject to the risk that the actual impact may differ, possibly materially, from what is currently expected. Except as required by law, Newmark undertakes no obligation to update any forward-looking statements. For a discussion of additional risks and uncertainties, which could cause actual results to differ from those contained in the forward-looking statements, see Newmark's Securities and Exchange Commission filings, including, but not limited to, the risk factors and Special Note on Forward-Looking Information set forth in these filings and any updates to such risk factors and Special Note on Forward-Looking Information contained in subsequent reports on Form 10-K, Form 10-Q or Form 8-K.