May 11, 2022 9:00 AM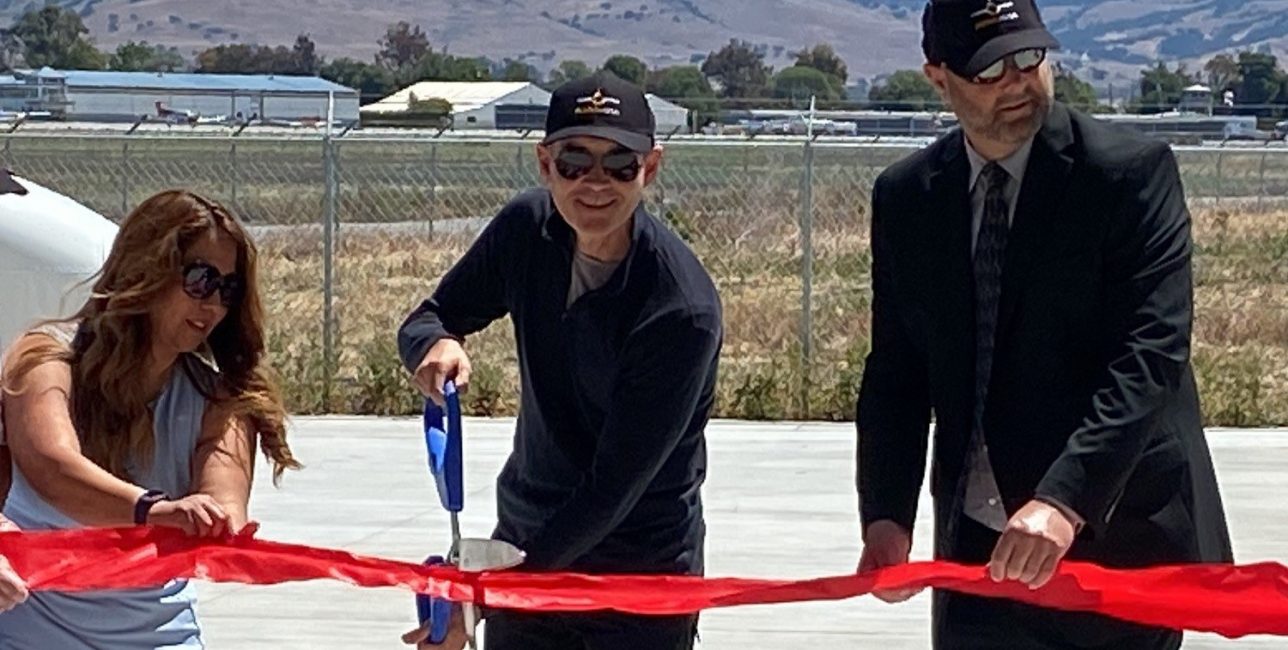 Newmark[1] announces it has completed the full-building lease and subsequent sale of a newly built, 15,000-square-foot flex facility located within the Airpark Business Center, immediately adjacent to Hollister Airport in Hollister, California. Aeronautical research company ZeroAvia signed a lease for the entirety of the property, which was then subsequently sold to an investor for $4.3 million. Newmark Director Deborah O'Reilly, in partnership with affiliate Will Mace of BA Group, represented the landlord and seller, Robert Enz in the transactions. Additional transaction support was provided by Alon Steiner, National Sales Director of Newmark Title Services.

ZeroAvia is an aeronautical research company, funded by several investors including Alaska Airlines, that designs zero emission hydrogen-electric powertrains to replace conventional airplane engines. The company formerly occupied space in the air park, with this lease representing an expansion.

The property is immediately adjacent to the Hollister airport and is zoned for light industrial, airport support and cannabis, with permitted uses including distribution, manufacturing, autonomous or aeronautical vehicles, aircraft parking associated with a business and automotive technology.

O'Reilly and Mace worked closely with the City of Hollister and the developer of Airport Business Center, Ken Lindsay, who established the through-the-fence license with the City of Hollister and the Federal Aviation Administration, marking a significant milestone for Hollister. "I have worked over 30 years on ensuring the TTF access would be granted and to finally see this happen is incredible," commented Lindsay.

"Will and I are proud to be a part of ZeroAvia expanding into the Hollister market", said O'Reilly. "This is an exciting time for the community of Hollister as it becomes an innovation hub in the aviation and automotive sectors. We look forward seeing the continued growth of this area."

Built in 2021, the flex facility measures 15,000 square feet and is located at 1961c Airway Drive in Hollister. The building features approximately 3,000 square feet of insulated mezzanine space, heavy power, 21-foot clear height, one roll-up truck door and one hangar door. The property offers easy access to Highways 25, 152, 101 and Interstate 5. The seller owns several more parcels of TTF land lots and is in the process of building more flex/hangar facilities that can be built-to-suit. "We're in the process of obtaining permits for parcels 29A and 29B and hope to break ground on the new flex facilities by Q4 2022", said Enz.

Hollister has become the future hub for autonomous vehicle and aeronautical tech companies, with growth driven by high demand across the San Francisco Bay area and its affordability relative to other areas. This growth has led to Hollister becoming one of the top ten fastest growing communities in California. An additional draw for the city is Hollister Airport (CVH), a rare executive airfield which allows access to the airport from the adjacent parcels. Major tenants in the area include Amazon, West Marine, CAL FIRE and Wisk.

About Newmark
Newmark Group, Inc. (Nasdaq: NMRK), together with its subsidiaries ("Newmark"), is a world leader in commercial real estate, seamlessly powering every phase of the property life cycle. Newmark's comprehensive suite of services and products is uniquely tailored to each client, from owners to occupiers, investors to founders, and startups to blue-chip companies. Combining the platform's global reach with market intelligence in both established and emerging property markets, Newmark provides superior service to clients across the industry spectrum. Newmark generated revenues of nearly $3.1 billion for the twelve months ending March 31, 2022. Newmark's company-owned offices, together with its business partners, operate from approximately 170 offices with 6,300 professionals around the world. To learn more, visit nmrk.com or follow @newmark.

Discussion of Forward-Looking Statements about Newmark
Statements in this document regarding Newmark that are not historical facts are "forward-looking statements" that involve risks and uncertainties, which could cause actual results to differ from those contained in the forward-looking statements. These include statements about the effects of the COVID-19 pandemic on the Company's business, results, financial position, liquidity and outlook, which may constitute forward-looking statements and are subject to the risk that the actual impact may differ, possibly materially, from what is currently expected. Except as required by law, Newmark undertakes no obligation to update any forward-looking statements. For a discussion of additional risks and uncertainties, which could cause actual results to differ from those contained in the forward-looking statements, see Newmark's Securities and Exchange Commission filings, including, but not limited to, the risk factors and Special Note on Forward-Looking Information set forth in these filings and any updates to such risk factors and Special Note on Forward-Looking Information contained in subsequent reports on Form 10-K, Form 10-Q or Form 8-K.

[1]
Dba Newmark Knight Frank in California