May 5, 2021 9:00 AM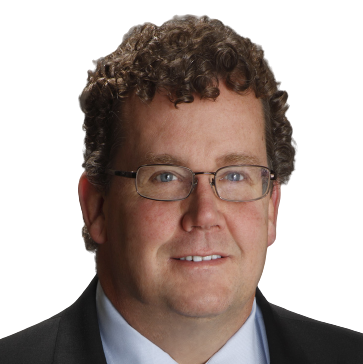 Newmark announces the addition of highly accomplished retail advisor Steven Fahrbach as Senior Managing Director in San Francisco, California. With more than two decades of experience, Steven specializes in commercial retail leasing and sales, and the redevelopment of national regional malls, lifestyle centers, grocery-anchored centers, entertainment, big-box retail centers and alternative uses.
"As retail sales accelerate in the second half of 2021, having the benefit of a highly skilled professional such as Steven bolsters our already deep coverage to support the retail evolution that began well before the pandemic," said Michael Sheinkop, Executive Vice President, Northwest Region Market Leader. "Our owner and occupier clients who remain committed to brick and mortar underscore the importance of augmenting our retail advisory bench in the Bay Area. Steven will drive value for his clients by tapping into Newmark's comprehensive service offerings to augment his multi-faceted expertise in leasing, redevelopment and strategic planning."
"I am excited for the opportunity to join Newmark and contribute to and leverage its robust platform and industry-leading capabilities," said Fahrbach. "As the pandemic presented the retail world with unprecedented challenges, Newmark's service offerings, cross-collaboration and research-driven data and analytics will be paramount in continuing to best service my clients in navigating the landscape."
Steven joins Newmark from Starwood Retail Properties, where he most recently served as the Senior Director of Leasing and ranked among the top three producers for four consecutive years for leasing productivity. He directed initiatives for up to five Western Region shopping centers — executing marketing and leasing strategy for five million square feet of total leasable space, including all leasing negotiations, development, redevelopment, merchandising, tenant coordination, budgeting and project management.
About Newmark
Newmark Group, Inc. (Nasdaq: NMRK), together with its subsidiaries ("Newmark"), is a world leader in commercial real estate services, with a comprehensive suite of investor/owner and occupier services and products. Our integrated platform seamlessly powers every phase of owning or occupying a property. Our services are tailored to every type of client, from owners to occupiers, investors to founders, growing startups to leading companies. Harnessing the power of data, technology, and industry expertise, we bring ingenuity to every exchange, and imagination to every space. Together with London-based partner Knight Frank and independently owned offices, our 18,800 professionals operate from approximately 500 offices around the world, delivering a global perspective and a nimble approach. In 2020, Newmark generated revenues in excess of $1.9 billion. To learn more, visit nmrk.com or follow @newmark.

Discussion of Forward-Looking Statements about Newmark
Statements in this document regarding Newmark that are not historical facts are "forward-looking statements" that involve risks and uncertainties, which could cause actual results to differ from those contained in the forward-looking statements. These include statements about the effects of the COVID-19 pandemic on the Company's business, results, financial position, liquidity and outlook, which may constitute forward-looking statements and are subject to the risk that the actual impact may differ, possibly materially, from what is currently expected. Except as required by law, Newmark undertakes no obligation to update any forward-looking statements. For a discussion of additional risks and uncertainties, which could cause actual results to differ from those contained in the forward-looking statements, see Newmark's Securities and Exchange Commission filings, including, but not limited to, the risk factors and Special Note on Forward-Looking Information set forth in these filings and any updates to such risk factors and Special Note on Forward-Looking Information contained in subsequent reports on Form 10-K, Form 10-Q or Form 8-K.