February 16, 2021 10:00 AM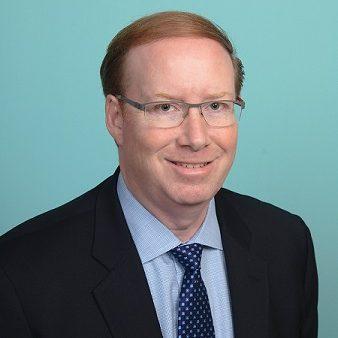 Newmark announces that Garrett Cannon has joined the firm as Executive Managing Director and Co-Head of Information and Technology for Global Corporate Services ('GCS').
In his new role, Garrett will help to oversee the design, build, sales and operations of Newmark's dedicated GCS information management and technology platform, sharing that responsibility with Newmark's Executive Managing Director for Technology, Carla Hinson. His expertise will be advantageous as Newmark's integrated GCS business continues to expand its suite of seamless, beginning-to-end corporate services solutions including: global and regional expansion strategies; lease administration; facilities management; workplace strategies; company leadership and culture development; emerging technology solutions; and safety and wellness programs in response to the COVID-19 crisis. Working together, Garret and Carla will integrate information management and technology for the benefit of GCS clients.
Garrett, alongside Carla, will report to GCS Chief Executive Officer Rick Bertasi, who joined Newmark in January 2021, and work to expand an existing platform that supports a long list of high-profile clients.
"In today's market, corporations are increasingly searching for trusted advisors who can help them manage a wide range of functions to support their efforts around the globe," said Bertasi. "Garrett brings more than two decades' experience overseeing the kind of complex information technology platforms that are critical to companies of all kinds as they expand their portfolios, manage their leases and facilities, and adapt to a rapidly evolving business climate following the pandemic. We are proud to have him on board at Newmark, and we look forward to leveraging his unique skills and experience, in close collaboration with Carla, as we continue to expand our GCS practice."
Prior to joining Newmark, Garrett served as Head of Real Estate and Asset Management for Bridgewater Associates, the world's largest hedge fund, where he oversaw Information Management, Workplace Strategy, and Transaction & Asset Management, including Class A office and hospitality properties.
Earlier in his career, Garrett founded and served as president of Sequentra Solutions LLC; a leading proptech 'Software as a Service' product used by the commercial real estate arms of world-leading companies. Sequentra was eventually purchased by Johnson Controls, where Garrett went on to spend 10 years as Vice President/General Manager for its Global Workplace Solutions business with a focus on Transaction Management, Lease Administration, and CRE Technology solutions. Garrett led the merger and integration of this business with CBRE in 2015.

About Newmark
Newmark Group, Inc. (Nasdaq: NMRK), together with its subsidiaries ("Newmark"), is a world leader in commercial real estate services, with a comprehensive suite of investor/owner and occupier services and products. Our integrated platform seamlessly powers every phase of owning or occupying a property. Our services are tailored to every type of client, from owners to occupiers, investors to founders, growing startups to leading companies. Harnessing the power of data, technology, and industry expertise, we bring ingenuity to every exchange, and imagination to every space. Together with London-based partner Knight Frank and independently owned offices, our 18,800 professionals operate from approximately 500 offices around the world, delivering a global perspective and a nimble approach. In 2019, Newmark generated revenues in excess of $2.2 billion. To learn more, visit nmrk.com or follow @newmark.

Discussion of Forward-Looking Statements About Newmark
Statements in this document regarding Newmark that are not historical facts are "forward-looking statements" that involve risks and uncertainties, which could cause actual results to differ from those contained in the forward-looking statements. These include statements about the effects of the COVID-19 pandemic on the Company's business, results, financial position, liquidity and outlook, which may constitute forward-looking statements and are subject to the risk that the actual impact may differ, possibly materially, from what is currently expected. Except as required by law, Newmark undertakes no obligation to update any forward-looking statements. For a discussion of additional risks and uncertainties, which could cause actual results to differ from those contained in the forward-looking statements, see Newmark's Securities and Exchange Commission filings, including, but not limited to, the risk factors and Special Note on Forward-Looking Information set forth in these filings and any updates to such risk factors and Special Note on Forward-Looking Information contained in subsequent reports on Form 10-K, Form 10-Q or Form 8-K.