February 1, 2022 12:00 PM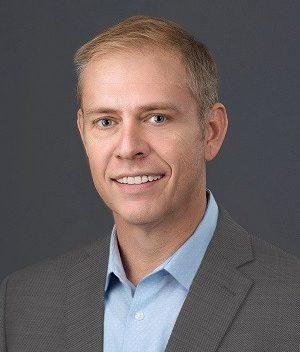 Newmark is pleased to announce that Jeff Jozwick, MAI has joined Valuation & Advisory as an Executive Vice President. Based in Detroit, Michigan, Jozwick reports to Senior Managing Director and Michigan Market Leader, Tony Roberts.

"Jeff brings 25 years of valuation expertise–particularly in the realm of multifamily assets–to his practice and to this team. His reputation for providing superior valuation work and phenomenal client service is well known in the industry, and we are thrilled to have him on our team," said Roberts.

Jozwick has specialized in multifamily and manufactured housing since 2005. His expertise encompasses multifamily categories including market, affordable and student, as well as manufactured housing/land leased communities and RV parks. In addition to multifamily, Jozwick has extensive experience valuing a wide array of existing and proposed asset types including industrial, office, shopping centers, vacant land, automobile dealerships, restaurants, subdivisions and mixed-use developments as well as a variety of special purpose properties. He is also qualified as an expert witness, focusing predominantly on bankruptcy cases and partnership disputes.
Prior to joining Newmark, Jozwick served as a Director in CBRE's Michigan office for nearly 18 years, where he led the Michigan multifamily practice as well as the national manufactured housing practice.
"I am thrilled to reunite with several former colleagues on this extremely talented Michigan team," said Jozwick. "I look forward to leveraging Newmark V&A's network and technology to continue to deliver the gold standard in valuation services."

About Newmark
Newmark Group, Inc. (Nasdaq: NMRK), together with its subsidiaries ("Newmark"), is a world leader in commercial real estate, seamlessly powering every phase of the property life cycle. Newmark's comprehensive suite of services and products is uniquely tailored to each client, from owners to occupiers, investors to founders, and startups to blue-chip companies. Combining the platform's global reach with market intelligence in both established and emerging property markets, Newmark provides superior service to clients across the industry spectrum. Newmark generated revenues in excess of $2.5 billion for the trailing twelve months ending September 30, 2021. Newmark's company-owned offices, together with its business partners, operate from over 160 offices with approximately 6,200 professionals around the world. To learn more, visit nmrk.com or follow @newmark.
Discussion of Forward-Looking Statements about Newmark
Statements in this document regarding Newmark that are not historical facts are "forward-looking statements" that involve risks and uncertainties, which could cause actual results to differ from those contained in the forward-looking statements. These include statements about the effects of the COVID-19 pandemic on the Company's business, results, financial position, liquidity and outlook, which may constitute forward-looking statements and are subject to the risk that the actual impact may differ, possibly materially, from what is currently expected. Except as required by law, Newmark undertakes no obligation to update any forward-looking statements. For a discussion of additional risks and uncertainties, which could cause actual results to differ from those contained in the forward-looking statements, see Newmark's Securities and Exchange Commission filings, including, but not limited to, the risk factors and Special Note on Forward-Looking Information set forth in these filings and any updates to such risk factors and Special Note on Forward-Looking Information contained in subsequent reports on Form 10-K, Form 10-Q or Form 8-K.