May 17, 2021 9:00 AM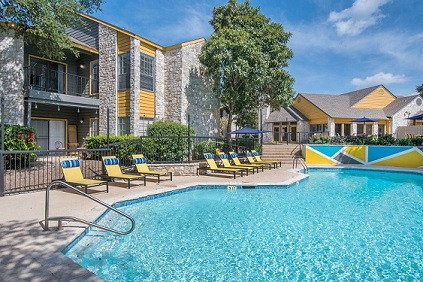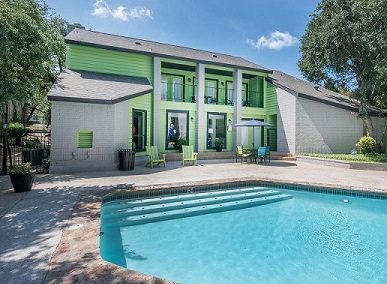 Newmark announces the sale of The Blair at Bitters and The Henry B, a 388-unit value-add multifamily portfolio. Located in north central San Antonio near the South Texas Medical Center (STMC) and USAA headquarters, the properties sold for an undisclosed price and both were 97 percent occupied at the time of sale. Additionally, Newmark previously sold the properties in both 2018 and 2012.
Newmark Managing Director Matt Michelson represented the seller, Wildhorn Capital, an Austin-based real estate investment firm targeting value-add multifamily assets in central Texas markets. The Blair at Bitters and The Henry B traded off-market to Kanesville Capital, a Dallas-based private equity investment firm that specializes in acquiring and managing value-add and core-plus commercial real estate. This transaction represents Kanesville Capital's second acquisition in San Antonio. This transaction has increased Kanesville Capital's presence in the San Antonio multifamily market as they "look to continue expansion throughout Texas, Florida, and the south-central region of the U.S.," said Cody Busa, a Principal of Kanesville Capital.
"The quality of the assets coupled with value-add potential in an ideal central location is a rare combination," said Michelson. "The portfolio was particularly appealing to a range of investors looking to benefit from the favorable market conditions in San Antonio and the continuing strength of multifamily product."
The San Antonio Economic Development Foundation (SAEDF) recently unveiled its $55 billion economic impact plan that aims to create 140,000 jobs in the San Antonio metro by 2025. This commitment is being made by public and private sector agencies, employers and businesses, alike. In April 2021, the SAEDF reported that jobs saw an annualized increase of 7.1 percent as of the first quarter of 2021 and as of March 2021, 76.6 percent of jobs lost from March-April 2020 have been recovered, indicating a strong economic rebound from pandemic-related disruptions.
About Newmark
Newmark Group, Inc. (Nasdaq: NMRK), together with its subsidiaries ("Newmark"), is a world leader in commercial real estate services, with a comprehensive suite of investor/owner and occupier services and products. Our integrated platform seamlessly powers every phase of owning or occupying a property. Our services are tailored to every type of client, from owners to occupiers, investors to founders, growing startups to leading companies. Harnessing the power of data, technology, and industry expertise, we bring ingenuity to every exchange, and imagination to every space. Together with London-based partner Knight Frank and independently owned offices, our 18,800 professionals operate from approximately 500 offices around the world, delivering a global perspective and a nimble approach. In 2020, Newmark generated revenues in excess of $1.9 billion. To learn more, visit nmrk.com or follow @newmark.

Discussion of Forward-Looking Statements about Newmark
Statements in this document regarding Newmark that are not historical facts are "forward-looking statements" that involve risks and uncertainties, which could cause actual results to differ from those contained in the forward-looking statements. These include statements about the effects of the COVID-19 pandemic on the Company's business, results, financial position, liquidity and outlook, which may constitute forward-looking statements and are subject to the risk that the actual impact may differ, possibly materially, from what is currently expected. Except as required by law, Newmark undertakes no obligation to update any forward-looking statements. For a discussion of additional risks and uncertainties, which could cause actual results to differ from those contained in the forward-looking statements, see Newmark's Securities and Exchange Commission filings, including, but not limited to, the risk factors and Special Note on Forward-Looking Information set forth in these filings and any updates to such risk factors and Special Note on Forward-Looking Information contained in subsequent reports on Form 10-K, Form 10-Q or Form 8-K.