February 8, 2023 10:00 AM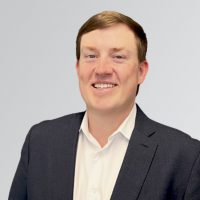 Newmark is pleased to announce that debt and structured finance expert Colin Cross has joined the firm as Vice Chairman. With more than 15 years of commercial real estate experience, Cross specializes in the placement of debt and structured finance for conventional and workforce housing properties across the U.S. Dallas-based, Cross will partner with existing Newmark Multifamily Capital Markets investment sales and debt and structured finance teams. He will also partner with the firm's Dallas-based Workforce Housing team.

Cross has originated and structured over $2.4 billion in capital through varying executions and capital structures throughout his career. He provides solutions for the entirety of the capital stack—and all stages of a property's life cycle—including joint venture or preferred equity, interim/bridge financing, construction financing and permanent financing through Fannie Mae, Freddie Mac, FHA/HUD, CMBS, life insurance companies and banks.

"Colin's extensive industry knowledge and deep relationships with institutional and private clients strategically align with Newmark's commitment to continuously expanding the services we provide," said Sharon Karaffa, Vice Chairman, Co-Head of Production of Newmark's Multifamily Capital Markets group.

Vice Chairman Brian Murphy with Newmark's Multifamily Capital Markets investment sales team in Dallas added, "Dallas-Fort Worth is a high-growth, high-volume market, and Colin has long-standing, deep relationships with clients who will continue to buy and sell in our market. We are thrilled to have him join Newmark."

"Newmark is consistently ranked as a top five GSE lender and a top two multifamily investment sales practice nationally, and I am thrilled to be joining this premier multifamily group," noted Cross. "Newmark offers clients full access to the best debt executions in the industry, and I look forward to partnering with the firm's professionals, who have a best-in-class reputation, as we continue to grow Newmark's multifamily presence in Dallas."

Cross joins Newmark from Lument, where he and his Dallas-based team were consistently recognized as the firm's top producers. Cross began his career with Walker and Dunlop's loan production and underwriting group, where he underwrote, structured and negotiated deal terms to successfully originate more than $1 billion in senior agency debt. Cross is active in the Mortgage Bankers Association, the National Multifamily Housing Council and the Urban Land Institute.

According to Newmark Research, the Dallas-Fort Worth metro area achieved annual rent growth of 13.4 percent in the third quarter of 2022, outpacing the national average by 290 basis points. The metro's strong vacancy compression, economic wins and single-family market contributed to the rent growth. Additionally, through the third quarter, Dallas remained the top multifamily investment sales market with $18.2 billion in transaction volume, according to Real Capital Analytics.

About Newmark
Newmark Group, Inc. (Nasdaq: NMRK), together with its subsidiaries ("Newmark"), is a world leader in commercial real estate, seamlessly powering every phase of the property life cycle. Newmark's comprehensive suite of services and products is uniquely tailored to each client, from owners to occupiers, investors to founders, and startups to blue-chip companies. Combining the platform's global reach with market intelligence in both established and emerging property markets, Newmark provides superior service to clients across the industry spectrum. Newmark generated revenues of approximately $3.1 billion for the twelve months ending September 30, 2022. Newmark's company-owned offices, together with its business partners, operate from approximately 180 offices with nearly 6,700 professionals around the world. To learn more, visit nmrk.com or follow @newmark.

Discussion of Forward-Looking Statements about Newmark
Statements in this document regarding Newmark that are not historical facts are "forward-looking statements" that involve risks and uncertainties, which could cause actual results to differ from those contained in the forward-looking statements. These include statements about the effects of the COVID-19 pandemic on the Company's business, results, financial position, liquidity and outlook, which may constitute forward-looking statements and are subject to the risk that the actual impact may differ, possibly materially, from what is currently expected. Except as required by law, Newmark undertakes no obligation to update any forward-looking statements. For a discussion of additional risks and uncertainties, which could cause actual results to differ from those contained in the forward-looking statements, see Newmark's Securities and Exchange Commission filings, including, but not limited to, the risk factors and Special Note on Forward-Looking Information set forth in these filings and any updates to such risk factors and Special Note on Forward-Looking Information contained in subsequent reports on Form 10-K, Form 10-Q or Form 8-K.