September 7, 2023 2:00 PM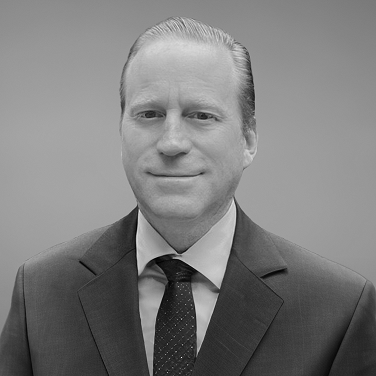 Newmark announces Jason Gendel has joined ExcessSpace, a Newmark company, as Executive Managing Director and Head of New Business. In his role, Gendel will identify strategic partnerships, collaborations and opportunities to lead growth and expansion opportunities for the business, which is a leading specialist in real estate disposition, lease restructuring, lease renewals and site selection for retailers nationwide and in Canada. Gendel will work closely with Michael Wiener, President of ExcessSpace.

"Jason is a transformative hire for ExcessSpace, amplifying our team with a wealth of portfolio optimization experience," said Wiener. "Having worked with him in the industry for many years, our team has witnessed firsthand Jason's keen expertise in real estate strategy and execution, and we extend our warmest welcome as he fortifies our industry prowess and deepens ExcessSpace's capabilities of putting our clients' capital back to work for them."

With over 16 years of industry experience, Gendel has directed and completed over 4,000 transactions. Prior to joining ExcessSpace, Gendel was the Vice President of Enterprise Real Estate for Party City, where he oversaw 850+ locations nationwide and managed over 10 million square feet of retail, office and industrial space annually.

"As an incredibly talented group of experts with a client-centric approach, I look forward to collaborating with the dynamic and innovative team at ExcessSpace to further our client's objectives with broadened opportunities," said Gendel. "Providing clients with heightened autonomy over real estate portfolios is critical in the current market. I am excited to join ExcessSpace, an industry trailblazer."

ExcessSpace has worked with over 200 national and regional retailer clients, including some of the nation's most prominent supermarkets, drug stores, department stores, home furnishings companies, banks and restaurants, saving them over $6 billion in capital. With extensive national reach, ExcessSpace possesses a keen grasp of local markets, providing clients with a hands-on approach and targeted solutions for optimal portfolio performance.

About Newmark
Newmark Group, Inc. (Nasdaq: NMRK), together with its subsidiaries ("Newmark"), is a world leader in commercial real estate, seamlessly powering every phase of the property life cycle. Newmark's comprehensive suite of services and products is uniquely tailored to each client, from owners to occupiers, investors to founders, and startups to blue-chip companies. Combining the platform's global reach with market intelligence in both established and emerging property markets, Newmark provides superior service to clients across the industry spectrum. For the year ending December 31, 2022, Newmark generated revenues of approximately $2.7 billion. As of June 30, 2023, Newmark's company-owned offices, together with its business partners, operate from approximately 170 offices with over 7,400 professionals around the world. To learn more, visit nmrk.com or follow @newmark.

Discussion of Forward-Looking Statements about Newmark
Statements in this document regarding Newmark that are not historical facts are "forward-looking statements" that involve risks and uncertainties, which could cause actual results to differ from those contained in the forward-looking statements. These include statements about the effects of the COVID-19 pandemic on the Company's business, results, financial position, liquidity and outlook, which may constitute forward-looking statements and are subject to the risk that the actual impact may differ, possibly materially, from what is currently expected. Except as required by law, Newmark undertakes no obligation to update any forward-looking statements. For a discussion of additional risks and uncertainties, which could cause actual results to differ from those contained in the forward-looking statements, see Newmark's Securities and Exchange Commission filings, including, but not limited to, the risk factors and Special Note on Forward-Looking Information set forth in these filings and any updates to such risk factors and Special Note on Forward-Looking Information contained in subsequent reports on Form 10-K, Form 10-Q or Form 8-K.