August 7, 2023 10:00 AM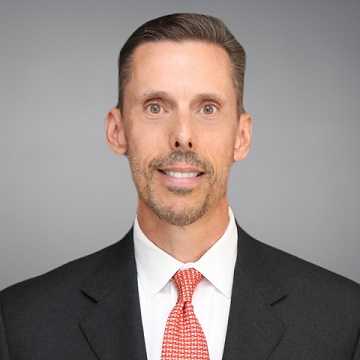 Newmark announces the addition of John Ward as Vice Chairman of its Multifamily Capital Markets group. Based in New York, Ward specializes in the origination of debt products for multifamily and other commercial assets nationwide, including Fannie Mae, Freddie Mac, FHA/HUD, CMBS, life company, banks, preferred equity/mezzanine and bridge loan executions. Ward reports to Sharon Karaffa, Vice Chairman, Co-Head of Production for Multifamily Capital Markets.

"John's expertise and deep relationships with a diverse base of clients have solidified him as a prominent and differentiated leader," said Karaffa. "As we expand our presence in the mission and workforce housing space, John is a strategic addition to our ongoing national capital markets buildout."

With more than three decades of commercial real estate development, valuation and debt origination experience, Ward has placed and structured over $15 billion in capital through varying executions and capital structures for an array of property types. He has extensive experience in both conventional multifamily and manufactured housing and will partner with Newmark's multifamily investment sales teams across the U.S.

"Newmark further enables me to exceed my clients' investment goals with a deep bench of talent and synergetic relationships between leading investment sales professionals, debt teams, various business lines and the top-ranked GSE platform," said Ward. "Newmark's growth trajectory presents a significant opportunity to reenergize career momentum and client service; I am thrilled to be joining."

Prior to Newmark, Ward originated more than $2.5 billion in debt products as a Regional Manager at KeyBank's New York office. Over the course of his career, Ward has consistently been a top producer, specializing in multifamily and manufactured housing, including market-rate apartments, affordable housing, student and seniors housing.

Ward is active in the Manufactured Housing Institute (MHI), Mortgage Bankers Association (MBA) and the National Multifamily Housing Council (NMHC).

About Newmark
Newmark Group, Inc. (Nasdaq: NMRK), together with its subsidiaries ("Newmark"), is a world leader in commercial real estate, seamlessly powering every phase of the property life cycle. Newmark's comprehensive suite of services and products is uniquely tailored to each client, from owners to occupiers, investors to founders, and startups to blue-chip companies. Combining the platform's global reach with market intelligence in both established and emerging property markets, Newmark provides superior service to clients across the industry spectrum. For the year ending December 31, 2022, Newmark generated revenues of approximately $2.7 billion. As of March 31, 2023, Newmark's company-owned offices, together with its business partners, operate from over 170 offices with approximately 7,300 professionals around the world. To learn more, visit nmrk.com or follow @newmark.

Discussion of Forward-Looking Statements about Newmark
Statements in this document regarding Newmark that are not historical facts are "forward-looking statements" that involve risks and uncertainties, which could cause actual results to differ from those contained in the forward-looking statements. These include statements about the effects of the COVID-19 pandemic on the Company's business, results, financial position, liquidity and outlook, which may constitute forward-looking statements and are subject to the risk that the actual impact may differ, possibly materially, from what is currently expected. Except as required by law, Newmark undertakes no obligation to update any forward-looking statements. For a discussion of additional risks and uncertainties, which could cause actual results to differ from those contained in the forward-looking statements, see Newmark's Securities and Exchange Commission filings, including, but not limited to, the risk factors and Special Note on Forward-Looking Information set forth in these filings and any updates to such risk factors and Special Note on Forward-Looking Information contained in subsequent reports on Form 10-K, Form 10-Q or Form 8-K.