January 13, 2021 12:00 PM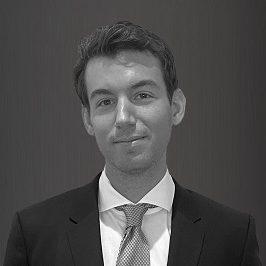 Newmark announces the addition of Chase Tagen to the firm's Capital Markets Group. Tagen will join the Texas investment sales team as a Director, working alongside the senior leadership of Vice Chairmen John Alvarado, Gary Carr, Chris Murphy and Robert Hill. With focused experience in office, industrial, retail and mixed-use properties, Chase will be located in Newmark's Austin office. In his most recent New York-based position, Chase participated in the completion of more than $2 billion in real estate transactions.
"As we enter the new year, the addition of Chase to our capital markets group is representative of Newmark's commitment to its Texas growth strategy," said Executive Vice President and Market Leader Ran Holman. "We are well-positioned in our Texas operations to continue to build out best-in-class teams that serve our clients and their real estate needs in the evolving business climate of Texas. The already strong capital markets presence in Texas–led by John, Gary, Chris and Robert–will benefit from a boots-on-the-ground team member in the Austin market."
"A New York-transplant, Chase understands the unique drivers for both domestic and international capital sources to the Texas markets," said Gary. "Chase's talents, drive and insight into the capital markets space make him a great fit for our Texas Capital Markets group and we are thrilled to bring on such a go-getter."
Chase was previously a Senior Director in the New York office of JLL Capital Markets, Americas. With extensive experience in commercial real estate–including sales and equity placement–Chase was primarily responsible for originating, marketing and placing transactions in the New York metro area. Prior to his role as Senior Director, he was a key member of HFF's New York Investment Sales team pre-acquisition by JLL and also served on CBRE's New York Investment Properties team.
"This is an amazing opportunity to join a seasoned, multi-disciplined group of capital markets professionals," said Chase. "Coming from New York, I was drawn to make the move by the micro- and macro-economic trends playing out in Austin, and Texas overall. The migration of professionals, business-friendly tax environment, and corporate relocation trends due to the innovative nature of the state are unique to the Texas markets and form the basis for why I am so excited to join Newmark and this team."

About Newmark
Newmark Group, Inc. (Nasdaq: NMRK), together with its subsidiaries ("Newmark"), is a world leader in commercial real estate services, with a comprehensive suite of investor/owner and occupier services and products. Our integrated platform seamlessly powers every phase of owning or occupying a property. Our services are tailored to every type of client, from owners to occupiers, investors to founders, growing startups to leading companies. Harnessing the power of data, technology, and industry expertise, we bring ingenuity to every exchange, and imagination to every space. Together with London-based partner Knight Frank and independently owned offices, our 18,800 professionals operate from approximately 500 offices around the world, delivering a global perspective and a nimble approach. In 2019, Newmark generated revenues in excess of $2.2 billion. To learn more, visit nmrk.com or follow @newmark.

Discussion of Forward-Looking Statements About Newmark
Statements in this document regarding Newmark that are not historical facts are "forward-looking statements" that involve risks and uncertainties, which could cause actual results to differ from those contained in the forward-looking statements. These include statements about the effects of the COVID-19 pandemic on the Company's business, results, financial position, liquidity and outlook, which may constitute forward-looking statements and are subject to the risk that the actual impact may differ, possibly materially, from what is currently expected. Except as required by law, Newmark undertakes no obligation to update any forward-looking statements. For a discussion of additional risks and uncertainties, which could cause actual results to differ from those contained in the forward-looking statements, see Newmark's Securities and Exchange Commission filings, including, but not limited to, the risk factors and Special Note on Forward-Looking Information set forth in these filings and any updates to such risk factors and Special Note on Forward-Looking Information contained in subsequent reports on Form 10-K, Form 10-Q or Form 8-K.