March 1, 2021 11:00 AM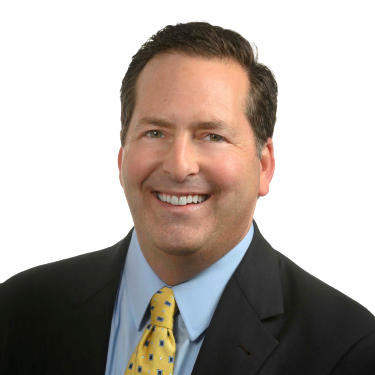 Newmark announces Eric Bluestein, CCIM has joined the firm as Executive Managing Director and will be based in the Palo Alto office. In Eric's nearly 20 years of experience, he has specialized in representing tenants and landlords in the life sciences and technology sectors across the United States, with a predominant focus in the Bay Area.
Eric will further enhance Newmark's Bay Area-leading regional life science and technology real estate practices and align with its Northern California Capital Markets group to augment the firm's full-scale advisory platform.
"With a commitment to bringing on best-in-class professionals, we are thrilled to welcome Eric to Newmark," said Christian Prelle, Executive Managing Director and Palo Alto Market Leader at Newmark. "His years of experience and depth of market knowledge make him a great addition to our office as Newmark continues to prioritize growth and top talent."
"Newmark's reputation in the life sciences and tech sector, and the company's leading research and data analytics drove my decision," said Bluestein. "I'm excited for the opportunity to join such a high-performing group of professionals and leverage the firm's global network to better service my clients."

The San Francisco Bay Area ranked 2nd among top life science real estate markets in the country, according to Newmark Research's latest report. The market continues to be robust with growing tenant demand and strong funding activity from big pharmaceutical partnerships, IPOs and venture capital. The Bay Area's total commercial laboratory space has grown by 13.6 percent in the last year to 30.0 million square feet, and another 3.3 million square feet is currently under construction with 2.8 million square feet expected to be delivered in late 2021.
Prior to Newmark, Eric was an Executive Vice President and Partner at Kidder Matthews. Eric holds a Bachelor of Arts degree from the University of Wisconsin-Madison, with a certificate in environmental studies.

About Newmark
Newmark Group, Inc. (Nasdaq: NMRK), together with its subsidiaries ("Newmark"), is a world leader in commercial real estate services, with a comprehensive suite of investor/owner and occupier services and products. Our integrated platform seamlessly powers every phase of owning or occupying a property. Our services are tailored to every type of client, from owners to occupiers, investors to founders, growing startups to leading companies. Harnessing the power of data, technology, and industry expertise, we bring ingenuity to every exchange, and imagination to every space. Together with London-based partner Knight Frank and independently owned offices, our 18,800 professionals operate from approximately 500 offices around the world, delivering a global perspective and a nimble approach. In 2020, Newmark generated revenues in excess of $1.9 billion. To learn more, visit nmrk.com or follow @newmark.
Discussion of Forward-Looking Statements about Newmark
Statements in this document regarding Newmark that are not historical facts are "forward-looking statements" that involve risks and uncertainties, which could cause actual results to differ from those contained in the forward-looking statements. These include statements about the effects of the COVID-19 pandemic on the Company's business, results, financial position, liquidity and outlook, which may constitute forward-looking statements and are subject to the risk that the actual impact may differ, possibly materially, from what is currently expected. Except as required by law, Newmark undertakes no obligation to update any forward-looking statements. For a discussion of additional risks and uncertainties, which could cause actual results to differ from those contained in the forward-looking statements, see Newmark's Securities and Exchange Commission filings, including, but not limited to, the risk factors and Special Note on Forward-Looking Information set forth in these filings and any updates to such risk factors and Special Note on Forward-Looking Information contained in subsequent reports on Form 10-K, Form 10-Q or Form 8-K.