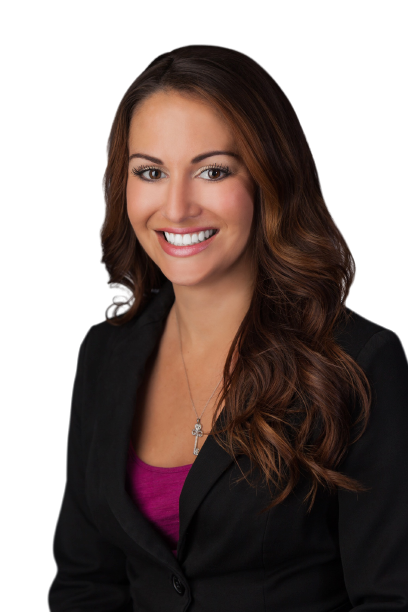 November 23, 2020, 9:00 AM
Newmark announces that Logan Mather has joined the firm as Director of Management Services to provide strategic oversight of the firm's Property Management operations in Arizona. Based in the Phoenix office, Logan will be responsible for business development, profit and loss management, team training and development and client relations.
"We are very excited to welcome Logan to the firm to oversee and build upon our existing Property Management team and services in the Arizona markets," said Richard Holden, Executive Vice President and Co-Head of Property Management. "Given her proven track record of success and superior client relations, Logan will be an exceptional fit for our firm and clients, both present and future."
"I am thrilled that Logan is joining the Newmark team to oversee our Property Management business line in Arizona," said Michael Garlick, Executive Managing Director, Local Market Leader. "I have had the opportunity to work with Logan over the last couple of years and her work ethic, professionalism and reputation in the market is first class. I look forward to working with Logan and Richard to grow our Property Management business here in Phoenix.
With nearly a decade of experience, Logan has extensive knowledge of the Phoenix commercial real estate industry and specialization in a variety of building products, including office, industrial, retail and medical properties.
Logan will work closely with Newmark's local and regional leadership and team with both institutional and non-institutional clients to develop and implement business plans that best meet the client investment strategy and success in all facets of asset operations, including acquisitions, dispositions and both ground-up and re-development projects. Logan will also provide oversight to a team of professionals with tenant and vendor relations, building operations and maintenance, construction management and accounting processes.
Logan added, "I am very excited to pursue this opportunity at Newmark and look forward to what the future holds. I believe in the vision that Richard Holden has for the Property Management platform and share the same enthusiasm as I enter into this role."
Logan prides herself on exceptional tenant retention and ensuring satisfaction from both the client and tenant, commencing with initial space tours, letter of intent and lease negotiations through to the delivery of the tenant's space.
Most recently, Logan worked at Cushman & Wakefield, managing a 2.3 million-square-foot portfolio of various product types and ten team members. Prior to that, Logan was with CBRE's Phoenix office as a Senior Real Estate Manager.
About Newmark (Nasdaq: NMRK)
Newmark Group, Inc., together with its subsidiaries ("Newmark"), is a world leader in commercial real estate services, with a comprehensive suite of investor/owner and occupier services and products. Our integrated platform seamlessly powers every phase of owning or occupying a property. Our services are tailored to every type of client, from owners to occupiers, investors to founders, growing startups to leading companies. Harnessing the power of data, technology, and industry expertise, we bring ingenuity to every exchange, and imagination to every space. Together with London-based partner Knight Frank and independently owned offices, our 18,800 professionals operate from approximately 500 offices around the world, delivering a global perspective and a nimble approach. In 2019, Newmark generated revenues in excess of $2.2 billion. To learn more, visit nmrk.com or follow @newmark.
Discussion of Forward-Looking Statements About Newmark
Statements in this document regarding Newmark that are not historical facts are "forward-looking statements" that involve risks and uncertainties, which could cause actual results to differ from those contained in the forward-looking statements. These include statements about the effects of the COVID-19 pandemic on the Company's business, results, financial position, liquidity and outlook, which may constitute forward-looking statements and are subject to the risk that the actual impact may differ, possibly materially, from what is currently expected. Except as required by law, Newmark undertakes no obligation to update any forward-looking statements. For a discussion of additional risks and uncertainties, which could cause actual results to differ from those contained in the forward-looking statements, see Newmark's Securities and Exchange Commission filings, including, but not limited to, the risk factors and Special Note on Forward-Looking Information set forth in these filings and any updates to such risk factors and Special Note on Forward-Looking Information contained in subsequent reports on Form 10-K, Form 10-Q or Form 8-K.