June 30, 2021 10:00 AM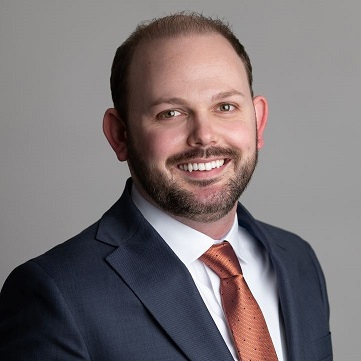 Newmark announces the relocation of a leading professional, Vice President John A. Kelley III, CHIA, in the company's Valuation & Advisory (V&A) Hospitality, Gaming & Leisure (HGL) practice. Relocating from the Midwest to Denver, Kelley's move expands Newmark V&A's HGL capabilities in the Rocky Mountain region.
"John has quickly become well-known in the valuation and advisory industry. His knowledge about the hospitality industry, coupled with his experience within the sports and entertainment arena, are valuable attributes for his clients in the Midwest and throughout the U.S.," said Bryan Younge, MAI, ASA, FRICS, Specialty Practice Leader for Newmark V&A's Hospitality, Gaming & Leisure group. "John's move to Denver brings unique perspective and energy to a market in which some of the most complex hospitality and leisure properties in the country operate."
With more than a decade of hospitality and leisure real estate experience, Kelley has substantial experience performing valuations and feasibility studies of property types including amusement parks, waterparks, sports complexes and arenas, aquariums, hotels and resorts, bowling centers, convention and conference centers, campgrounds and stayaway camps, family entertainment centers and other leisure-related assets. He has completed appraisals of assets ranging in value from less than $1 million to more than $600 million throughout the United States and the Middle East. In 2020, Kelley was recognized as one of Connect Media's 2020 Next Generation Award winners and has shared his expertise as a thought leader in articles appearing in highly respected hospitality trade publications.
"We are excited to welcome John to the Denver office. His exceptional abilities as a hospitality and leisure appraiser and his national reputation will strengthen our regional team," said Brad A. Weiman, MAI, Newmark V&A Rocky Mountain Region Market Leader.
About Newmark
Newmark Group, Inc. (Nasdaq: NMRK), together with its subsidiaries ("Newmark"), is a world leader in commercial real estate, seamlessly powering every phase of the property life cycle. Our comprehensive suite of services and products is uniquely tailored to each client, from owners to occupiers, investors to founders, growing startups to leading companies. In 2020, Newmark generated revenues in excess of $1.9 billion. Newmark, together with London-based partner Knight Frank and independently owned licensees, operates globally from approximately 490 offices with 19,300 professionals. To learn more, visit nmrk.com or follow @newmark.
Discussion of Forward-Looking Statements about Newmark
Statements in this document regarding Newmark that are not historical facts are "forward-looking statements" that involve risks and uncertainties, which could cause actual results to differ from those contained in the forward-looking statements. These include statements about the effects of the COVID-19 pandemic on the Company's business, results, financial position, liquidity and outlook, which may constitute forward-looking statements and are subject to the risk that the actual impact may differ, possibly materially, from what is currently expected. Except as required by law, Newmark undertakes no obligation to update any forward-looking statements. For a discussion of additional risks and uncertainties, which could cause actual results to differ from those contained in the forward-looking statements, see Newmark's Securities and Exchange Commission filings, including, but not limited to, the risk factors and Special Note on Forward-Looking Information set forth in these filings and any updates to such risk factors and Special Note on Forward-Looking Information contained in subsequent reports on Form 10-K, Form 10-Q or Form 8-K.