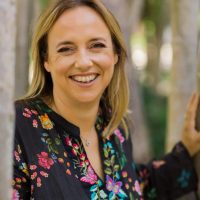 The HDH Travel Retail Team has more than 10 years' experience supporting expansion of travel retail for the world's leading retail and hospitality brands, in addition to developing international airports' commercial offerings, with a focus on growth in the U.S. and Canada.
Starting her career at Hugo Boss, Heubel rose to the position of Global Head of Travel Retail, before her most recent position as CEO of Heinemann Americas, Inc., the US-based subsidiary of international duty-free leader, Gebr. Heinemann SE & Co. KG.
Simon Black, Executive Director at Harer Dennis Hobbs, commented:
"We are ambitious in our plans to expand our business in North America and create a truly global travel retail business. As our business continues to grow and diversify, we are furthering our ability to support client travel retail business development on a global scale through all channels."
"Nadine brings a wealth of industry-leading experience, and I am thrilled that she will play a key role in growing Harper Dennis Hobbs internationally."
Heubel added:
"Joining the Harper Dennis Hobbs travel team is an exciting move. HDH has an outstanding reputation in the travel retail sector, and I can't wait to take the lead on expanding the firm's presence in North America."
Over the past year, the HDH Travel Retail Team has supported its clients in securing a total of 27 new international airport stores, 141 cruise ship openings and over 45 new airport and airline listings, in addition to working with four international airports to help shape and create new commercial strategies.