February 18, 2021, 8:00 AM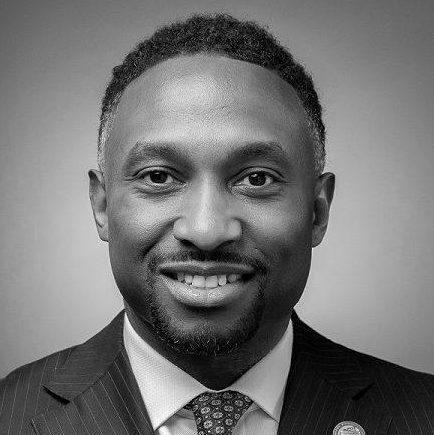 Newmark announces that William L. (Bill) Hill has joined the platform as Vice Chairman, based in Washington, D.C., to launch Newmark's Federal Investor Services group, specializing in the representation of owners and investors in leasing to federal agencies and departments.
Bill will lead a group of professionals, and will partner with Newmark colleagues across the country, negotiating on behalf of owners and investors to attract and retain the General Services Administration and other federal agencies. Additionally, Bill will collaborate with Newmark's Capital Markets professionals to advise on the sale or purchase of properties with the federal government as the primary or sole occupant.
"As we navigate through the changes in the national real estate landscape brought about by the pandemic, there is increasing interest in the stability and credit of the federal government tenant," said Ryan Miller, Newmark Executive Vice President and Market Leader for the Mid-Atlantic region. "Bill has long been recognized as a leader in this space, employing his unique understanding of the nuanced federal leasing and procurement processes to create value. We are excited about the added opportunities this highly specialized practice will bring to our clients and to Newmark, alike."
"The federal leasing environment is primed for significant activity in the coming years, particularly as government agencies re-examine densification strategies to reconfigure their office footprints," said Bill. "With Newmark's extensive capabilities in leasing, capital markets, and workplace strategies, the platform is well-positioned to support the evolving needs of its investor clients looking to attract or retain reliable GSA and federal agency tenants, especially amidst this challenging climate."
Bill joins Newmark from CBRE, where he served as Senior Vice President and co-led its Federal Lessor Advisory Group. In the role, he excelled in negotiation for landlords and owners in lease procurements and build-to-suit development efforts nationwide. Prior, Bill began his career as a broker in Washington, D.C. with Spaulding and Slye, which JLL later acquired. While there, as well as in his previous role, he was honored with Top Producer recognitions.
Bill has earned accolades for his professional success, including the Minority Business Leader Award from the Washington Business Journal in 2016; the Commercial Real Estate Brokerage Association (CREBA)'s second-ranked Washington DC GSA Leasing Agent in 2014; and two inclusions on Bisnow's annual 'Top 35 Under 35' list. In addition to his professional accomplishments, Bill has been recognized for his mentorship and philanthropic endeavors. Bill is a former Vice Chair and Board Member at Washington Jesuit Academy and, in 2004, founded the William Douglas Hill Scholarship Foundation, Inc., a nonprofit organization that provided scholarships to student-athletes.
About Newmark
Newmark Group, Inc. (Nasdaq: NMRK), together with its subsidiaries ("Newmark"), is a world leader in commercial real estate services, with a comprehensive suite of investor/owner and occupier services and products. Our integrated platform seamlessly powers every phase of owning or occupying a property. Our services are tailored to every type of client, from owners to occupiers, investors to founders, growing startups to leading companies. Harnessing the power of data, technology, and industry expertise, we bring ingenuity to every exchange, and imagination to every space. Together with London-based partner Knight Frank and independently owned offices, our 18,800 professionals operate from approximately 500 offices around the world, delivering a global perspective and a nimble approach. In 2020, Newmark generated revenues in excess of $1.9 billion. To learn more, visit nmrk.com or follow @newmark.
Discussion of Forward-Looking Statements about Newmark
Statements in this document regarding Newmark that are not historical facts are "forward-looking statements" that involve risks and uncertainties, which could cause actual results to differ from those contained in the forward-looking statements. These include statements about the effects of the COVID-19 pandemic on the Company's business, results, financial position, liquidity and outlook, which may constitute forward-looking statements and are subject to the risk that the actual impact may differ, possibly materially, from what is currently expected. Except as required by law, Newmark undertakes no obligation to update any forward-looking statements. For a discussion of additional risks and uncertainties, which could cause actual results to differ from those contained in the forward-looking statements, see Newmark's Securities and Exchange Commission filings, including, but not limited to, the risk factors and Special Note on Forward-Looking Information set forth in these filings and any updates to such risk factors and Special Note on Forward-Looking Information contained in subsequent reports on Form 10-K, Form 10-Q or Form 8-K.