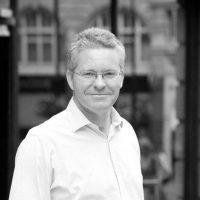 In his new position, Bathurst will work closely with the heads of division and fellow directors, to oversee HDH's client delivery across the retail, out of town, international and leisure sectors. Previously, Bathurst led the consultancy's international division.
With over 39 years of industry experience, Bathurst has advised some of the world's biggest brands in the UK, mainland Europe and the US – including Ralph Lauren, Paul Smith, Superdry, Skechers, Columbia Sportswear and Reiss. Bathurst's new position will strengthen the business' capabilities to advise clients operating across different sectors, further cementing the reputation as the leading agency for brands looking for both national and international expansion.
Additionally, John Corlett has been promoted to Director and will be responsible for HDH's international division, advising retail and leisure operators on cross-country expansions.
James Ebel, CEO, Harper Dennis Hobbs, commented:
"Andrew has a wealth of experience in advising clients on property requirements. He is the perfect fit for this new role in the business, and will oversee the delivery across a number of different divisions.
"We continue to work with the world's biggest and best retail and leisure operators, and having Andrew and John in their new roles, along with the recent hire of Nadine Heubel, will only further cement our offering and help support our expansion plans."
Bathurst added:
"We have some incredibly talented people at Harper Dennis Hobbs, and I am excited to get started in the new role and work alongside them to continue providing our large and diverse client-base with world class advisory on property assets."